In this world where all of us are digitally connected; The cost of missing out on not connecting to the right people at the right time is too immense to bear. So, automating your processes and streamlining your business is a savior for your business.
We have seen a tremendous increase in the popularity of dialers and the need to intelligently connect with customers. We moved from physical phones to softphones and internet phones, but there's an even better alternative now. What if you can make calls by just clicking on the displayed number on your computer screen? Wouldn't that be the most convenient solution, especially for a call center environment?
Well, CallCenterHosting has this solution for you. A web-based dialer that can solve all your problems by simplifying and streamlining your outbound calls. Keep reading to know more.
What is a web-based dialer?
A web-based dialer is a system that does not require an additional softphone and can make and receive calls on the computer screen itself. Web-based auto dialers or dialers are extremely helpful as they save the business from the added difficulties of maintaining hardware telephone hardware. Web-based dialers are also useful because they provide all the essential modern-day call management features on a single portal.
The Softphone Approach
One would think that the web dialer approach seems pretty standard, and there could be no better way to dial calls and smoothen the outbound calling process.
But before the development of web-based dialers, call centers used to function by separately integrating the softphone and the call center software or the dialer. This process was both lengthy and tedious as the agents had to log in on two different portals and then start making calls.
The development or the innovation of the web-based dialer simplifies the complete calling scenario making it better for both the agents and the business.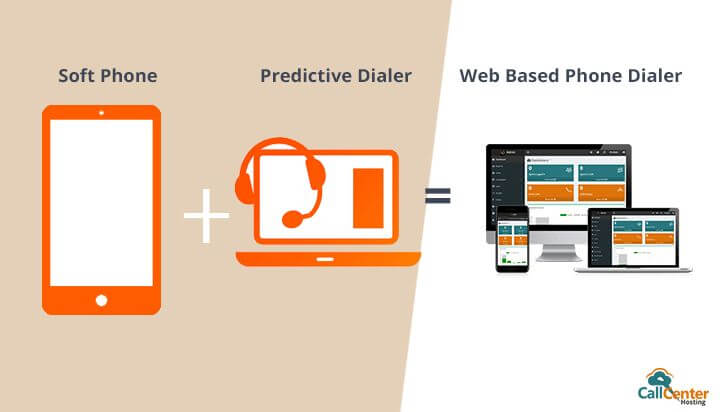 How a Web-Based Dialer help in Streamline Your Business
You do not need to invest in any softphones now, all you have to do is purchase a web-based dialer and start your calling process. Your agents have only two tasks to perform with our web-based dialer; log on to the dashboard and start making calls.
The web-based dialer also comes with intelligent dialing catering to your campaigns. For example, if you want to predict and reach out to your customers only at the time convenient to them, you can use a predictive dialer. It not only predicts the right time to call the customers but also increases the agent productivity by only connecting the agent to the answered calls.
Like predictive dialing, there are other forms of dialing available to suit your business needs and help your business grow and prosper. A web-based dialer helps you to make use of these advanced technologies and take all the benefits you can from a single portal.
Apart from intelligent dialing and ease of use, there are many other reasons why CallCenterHosting's web-based dialer is the right fit for you. Let's take a look at the top benefits of using a CallCenterHosting web-based dialer:
Cost Benefits:
Web dialers are inexpensive and save on all the costs that a softphone and dialer integration would require. The costs saved on the hardware and integration complexities can be put to better use or hire more staff and benefit the business.
A web-based dialer comes with functionalities to host it on the cloud, which saves even more costs on hardware and other technical issues. Predictive dialers or auto dialers also save on irrational costs as they gain the maximum profit from the calls dialed and help the agents work on their full potential.
All in all, a web-based dialer saves your business from any additional or uncalled for costs and in turn benefits your business in an efficient way.
Efficient Customer Outreach:
Predictive dialer works on an algorithm that figures out the best possible time to connect to the customers. It takes into account the interests, inclinations, time, general patterns and more to produce a result and then calls the customers at the most suitable time.
This analysis increases the chances of the customer to make a purchase or to be interested in what the agent has to say.
Predictive dialers also remove the answering machines, no answers, wrong numbers, etc. and drop them before connecting to the agent, which means that the agent gets connected to the calls that are right and have a substantial shot at having a fruitful conversion.
Drive more sales:
Like we saw in the point above, predictive dialers help in reaching efficient customers. A customer is more likely to listen or close a sale with you if you call them at a time most suitable to them.
Web-based dialers can dial numbers rapidly and connect to only the numbers that get answered, which means that the agent is wasting no time in listening to answering machines and dial tones. This feature enables the agents to be more effective as their idle time or non-productive time is reduced which reflects positively at the end of the day analysis in a call center.
The dialer also takes care of all the essential factors such as organizing data, dropping inefficient leads, recording calls, maintaining customer history, and other sales-related activities.
Increased Productivity and Efficiency:
Agents save a lot of time with the help of a web-based dialer, and this saved time leads to better time management and more purposeful talks with interested customers. Web-based dialers improve the overall efficiency of the call center by efficiently managing agent time.
A web-based dialer is also capable of recording the customer journey and scheduling customer callbacks as and when required.
All these features and constructive time management ultimately leads to better productivity and efficiency of the call center to drive higher sales and deliver enhanced customer service.
To sum up, with a web-based dialer, you no longer need a softphone configuration, your agents can access with a single login, your agents can connect with prospects or customers intelligently, and there is smooth and streamlined functioning of your call center.
Figuratively, you can think of CallCenterHosting's web-based dialer as your communication savior. It helps you with your processes and saves you from the additional tasks that are otherwise useless.
Like a tech-savvy savior from the contemporary world, it automates all your call management processes to help you focus on meaningful customer interactions and conversions.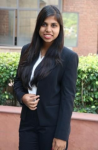 Latest posts by Niharika Gupta (see all)