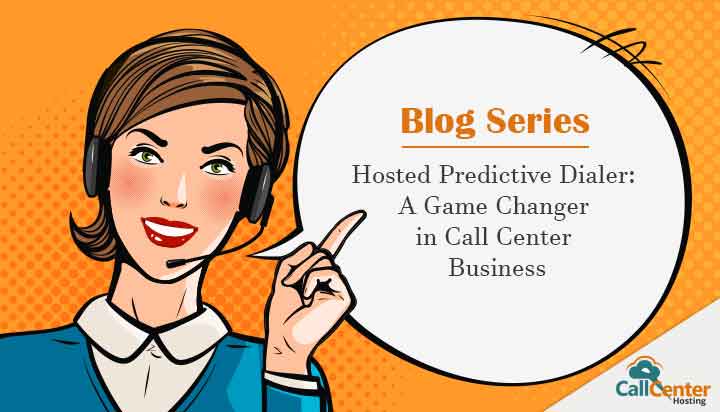 Introduced in the 1980s, predictive dialers have slowly but surely won over the call center industry, becoming a byword for efficient and smooth call center operations. There are several reasons behind it, and that is why we present to you this blog series, where we will talk about hosted predictive dialer and its several benefits that make it a versatile solution for call centers.
Why Hosted Predictive Dialer
If you are operating a call center, chances are quite high that you might be seriously considering going for a cloud-based dialer and how it will help run the call center operations smoothly. Hosted predictive dialer takes this question into consideration and provides a number of benefits, such as:
Increased Productivity: With the cloud-based dialer, your agents are able to handle more clients/prospects. This is due to the outbound dialer's ability to weed out calls that are not answered by a human, increasing the possibility of purposeful customer connection and the overall productivity by several folds.
Equips Agent with Right Tools: Not only do call center increase the volume of calls handled by the agents, but it also equips them the right tools to handle customers. These tools provide agents with quick access to customer information, script, etc. increasing the chances of sales.
Advanced Features: With hosted outbound dialer software, agents get access to a plethora of advanced features such as CRM integration, different dialing modes, call monitoring, call recording, and much more.
These are just a few of the features, and from its whole gamut of features, cloud-based dialer does do wonders for your call center; but only if you have the complete understanding of its features and as well the benefits they provide. As the service is provided by a vendor via the cloud, you never have to worry on fronts like maintenance, system updates, and security, as all these things are taken care of by the service provider. You also need not worry about expansion later on, as scalability is one of the many attributes of outbound dialer software.
And if all the above-mentioned features of hosted outbound dialer make it seem like an awesome product to have for your call center, wait till you read more about it as we have just scratched the surface. The blogs in the series will provide you with an in-depth understanding of dialer and the benefits you can reap out of it.  Here are the blogs that are lined up for you:
Part 1. What is a Predictive Dialer and Why Call Centers Need It?
Learn all about predictive dialer and why your call center needs one.
Part 2. How Does Cloud Hosted Predictive Dialer Work?
Get an in-depth understanding of how cloud-based dialer works.
Part 3. Why Should You Think About Predictive Dialer for Sales Acceleration?
Find how predictive dialer helps in sales acceleration; helping you achieve your sales goals.
Part 4. Top 16 Features of Predictive Dialer
The list features that a hosted call center has is huge, but you must know about these top 16 features.
Part 5. How does Hosted Predictive Dialer Save Time and Money at Call Centers?
You know that predictive dialer aids in sales acceleration, helping you achieve better sales target, but this blog will tell you how it also helps save time and money; both of which are critical when it comes to running a call center.
Part 6. Why is Cloud-Based Predictive Dialer a Complete Outbound Calling Solution?
By now, you must be aware why hosted predictive dialer is best for your call center, if not so then read further to find out what makes it the complete outbound calling solution.
Part 7. Hosted Predictive Dialer: Best Tool for a Much Better Call Center Productivity
If doubts remain about the benefits of outbound dialer, then find out, in-depth, why hosted predictive dialer is the best tool for increasing call center productivity.
Part 8. How Hosted Predictive Dialer Solutions is Beneficial for all Industries?
You might be operating a call center catering to a niche industry, but that doesn't mean it won't benefit from a predictive dialer. Read on to find how hosted predictive dialer is beneficial for all type of call centers, regardless of the industry they operate in.
Remember, do subscribe to the newsletter, to not only get notified about the new blogs but also receive tips that will help you grow your business using predictive dialers.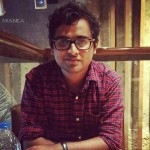 Latest posts by Harshvardhan Sharma (see all)