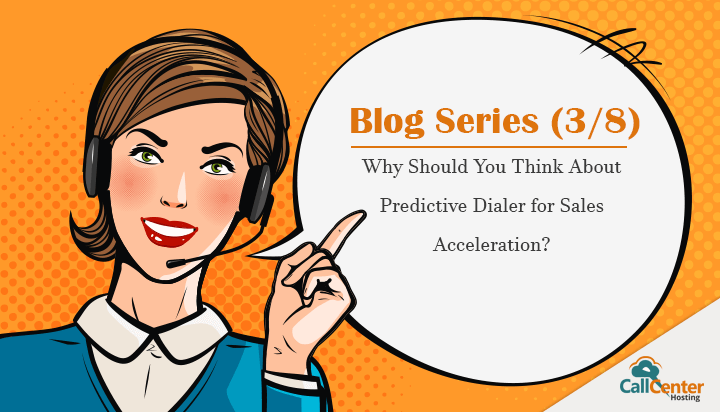 In the previous blog, we saw how cloud-hosted predictive dialers work. Right from its use of statistics and pattern identification to dial numbers from the database, to effectively reduces agents' idle time to a minimum. In this blog, we will look at how predictive dialers help in sale acceleration.
The advent of predictive dialers has completely changed the way a lead is pursued and how a deal is closed. Earlier, sales would involve long and costly travels, and face-to-face meetings with clients, but the internet, coupled with advancement in other web technologies has led to conducting of sales remotely.
Sales representative are now able to pursue leads with better consistency and efficiency, especially with the help of predictive dialer. Using complex algorithms, the predictive dialer – which is basically an automated service – dials phone numbers right before the agent is supposed to finish the call.
Predictive dialers also filter out busy tones, answering machines, and disconnected calls, ensuring that only live calls are connected and routed to an agent.
As said, predictive dialers vastly improve sales, but if you haven't considered using predictive dialer for sales acceleration, here are few points to consider:
Increases Agent Productivity:
In the case of manual dialing, agents needed to constantly check phone numbers and dial the numbers manually. It would take more time to finally reach a call that is taken by a person. It would lead to a lot of idle time as agents are not on the calls constantly.
With predictive dialers, agents no longer need to consult the phone numbers or dial numbers themselves. Agents also experience less idle time as the dialer uses algorithms to determine the right time to start dialing numbers by predicting when the current call will be over.
The dialer also filters outs disconnected calls, calls that lead to voicemail and unavailable phone lines. It makes sure that agents are connected to live humans, at the right time.
Better Lead Management:
With predictive dialers, you can easily process lead management because it provides various information such as customer contact information, sales information, customer history, etc., and the agents can view all this data during a call.
The predictive dialer also determines the best time to call automatically, while filtering out "do not call" numbers, answering machines and unavailable number, guaranteeing that the call routed to the agent will have a human on the other side.
Most customers don't take calls that have an unknown area code. But when a predictive dialer dials a number, it uses a local phone number, which is one of the best ways to ensure that the potential customer answers. It ensures a better number of connections between the agent and customers.
All these solutions capture the activity and feed it into CRM automatically, for better and more efficient lead management. It also helps in providing real-time KPIs and metrics, that will help improve sales.
Cost Reduction and Improved Sales:
Using a predictive dialer can significantly reduce operational costs in your call center, as you would require fewer agents and almost negligible investment in infrastructure as the dialer is hosted on the secure cloud and can be accessed by agents remotely using their own systems.
As you need lesser number of agents, you can have on your payroll the best ones, resulting in a team of efficient agents. The dialers, as said before, eliminates dead time and significantly reduces the call abandonment rates.
This results in substantial profit from sales and cost savings in operations. Also, predictive dialers with integrated CRM help to approach the customers in a better and result-oriented manner.
Better Customer Satisfaction:
Predictive dialers contact customers during the period they are most likely to pick up calls. This pattern of calling ensures that potential customers are not disturbed during hours they would be busy with other activities.
Customers are also happier as they are aware that your business will not call them during an inappropriate time. Also, the chances of a purchase increase substantially, hence, predictive dialers lead to better customer experience overall and long-term loyalty.
And the feel-good factor is not limited just to the customers; the call center supervisors and agents also experience greater job satisfaction due to the better sales.
Conclusion
The primary idea behind a predictive dialer is to help manage things better for an outbound call center. The dialer not only makes the operations manageable but also the customer as it allows the agent to understand the needs of the customer and provide them with a solution, at the earliest.
Predictive dialer may also come with features such as call logging and call recording, among others. These features save agents' time and allow them to focus on connecting bigger potential leads, closing the sales quickly and effectively.
Keep in mind that sales acceleration depends on several factors, which include skilled agents, customer information, and the right predictive dialing solution. A predictive dialer, in fact, only increases the efficiency of the former two and is compulsory if you want to boost sales.
In the next blog, we will be looking at "Top 20 Features of Predictive Dialer," explaining in detail the features of the dialer.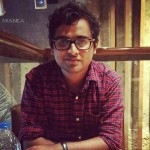 Latest posts by Harshvardhan Sharma (see all)