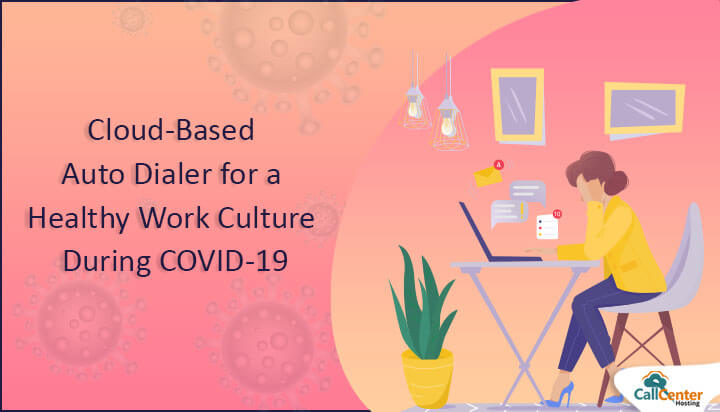 The ongoing coronavirus outbreak has led to the ultimate deployment of businesses to operate while staying at their places. Although most of them are familiar with the drill, others tend to face difficulty in carrying out businesses without actually going to offices.
And every individual is struggling to practice work from home process efficiently. Working from home should be taken seriously by employees and managers. It is essential to maintain a healthy work culture during the COVID-19 outbreak.
If you are an agent handling tele-calling, customer service, or other telecommunication services, sooner or later, it is necessary for the work environment to be healthy and comfortable.
In such times of drastic changes, when there is an urgent need to shift the working habits, it is likely that your work culture will be affected. Just like you, other employees might be facing trouble while handling work from home.
Your primary focus needs to be actually on building a healthy relationship with the customer and making sure that your business can easily maintain contact with the world. Also, it is equally important to analyze the impact of working remotely on your employees and other workers.
During this time of emergency and panic, people generally tend to go for helpline numbers. Also, most of the contact centers are responsible for handling incoming calls that address customer queries. During times like these, call centers might face a setback and bring in losses. If you are a call center owner or are responsible for managing the call center, it is recommended that you give this article a read.
A cloud-based auto dialer proves to be of great help when call centers fail to operate smoothly and couldn't think of any suitable alternative for the same. It enables easy accessibility of a call and prevents the callers from being confined to a particular location.
The cloud auto dialer acts handy when agents practice work-from-home culture. While operating calls from home, an agent only needs hardware that could help them with coordinating the calls.
Also, the agents should be provided with a detailed list related to handling customers and their calls. This list will help in avoiding call transfers and ensure customer satisfaction.
Depending upon different call center models, there are various ways that auto-dialer can be of help.
1. Helpline Calls
Helpline numbers are likely to receive a large volume of calls especially in times of emergencies as people face problems in reaching out to the concerned people for help. Also, people might call asking for assistance and guidance from various industries. Agents handling such calls could feel burdened and there might be an urgent need for more employees.
How a predictive dialer helps in such situations is a question to ponder.  Auto dialer plays an important role in maintaining the flow of calls by directing calls effectively to the available agent.
Also, if you add a pre-recorded message, you can convey basic information to your customers that would save the agent's time. During a crisis, it is necessary for an agent to save time to maintain a streamlined flow of calls.
During emergency situations, agents tend to receive calls from customers with similar kinds of issues. A pre-recorded message will easily identify the questions and will save time by getting the prompt response.
2. Guidance Calls
Industries receiving calls seeking guidance often deal with a large number of calls with a specific type of query. Also, various industries from different domains might face a similar type of difficulty. For example, a travel industry would contact a call center to book, cancel or inquire about a particular flight. In such cases, press-1 campaigns prove to be of great help.
With the press-1 campaign feature in a hosted auto dialer, customers can be asked to enter their choice and that would help the agent in segregating them. Once the customer enters their preference, they are directed to the concerned agent.
3. Sales Related Calls
Sales-related calls during a pandemic or time of emergency can happen only with the help of a hosted predictive dialer. The cloud-based dialer works just like an actual call center. All companies have their own type of call-center setups designed for sales purposes but in some cases, a cloud-based predictive dialer can achieve sales promotions.
To involve auto dialer solutions in your call center processes, you would need to feed customer's data onto the agent's dashboard by following a set of simple steps.
How Cloud-Based Auto Dialer Benefits Work Culture
Ranging from maintaining an organized contact list to composing messages to be sent to customers, the auto-dialer is loaded with efficient features that aim at easing the agents with handling the customers over the call.
Let us have a look at the features of auto dialer that help agents while working from home.
a. Management of Campaign Control- The dialer helps in the smooth running of various campaigns all at once. It allows the call centers to control the campaigns and keep a check on them.
b. CRM Integration- To provide a seamless experience to the customers, an auto dialer can integrate itself with the CRM. Also, the system ensures that the customer's information is automatically updated.
c. Advanced Reporting System- For efficient agent performance and productivity, the auto-dialer system provides a smooth interface feature that reports in time. This feature is helpful for the managers in monitoring their agent's performance while they sit at home and handle calls.
d. Managing Contact List- Agents handling calls while being away from the workplace require a complete organized list of contacts. Our auto dialer provides a quick list of filtered customers to be contacted.
e. Managing Time Zone- Our cloud-based auto dialer reminds us about calling a customer according to the respective time zone for an ongoing campaign. This feature plays a vital role in ensuring the flow of outbound calls according to the availability of the customers.
f. Number Detection-  Our auto dialer is designed to detect any answering machines intelligently, held up lines, or other less efficient numbers. Such unproductive and disconnected paths lead to nothing but wastage of time.
g. Call Transfer Feature- This feature is like a blessing for the agents operating from home during the COVID-19 outbreak. The auto dialer is compatible with all types of telecommunication devices other than just the office phone, i.e., mobile phone, softphone, and VoIP. This feature enables smooth call transfer and routing.
h. Composing Messages- Other than just dialing numbers and calling, one can send customized messages and keep your customers informed. You can also reach out to the customers with the help of a text-to-speech feature.
The Bottom Line
The innovative technology has helped and enabled businesses of different domains to keep up with their work even at the time of the pandemic. The cloud-based auto dialer can be trusted by every other call center to operate in close contact with its customers as well as within the business.
Pandemic and emergency situations often call for guidance and help. Customers and callers tend to contact respective call agencies and get their grievances resolved. In such cases, auto dialer provides a feature-rich system of contacting customers that helps businesses to continue and acts as a helping hand for the agents operating from their homes.
The dialer helps with its press-1 campaign and plays a pre-recorded message before routing the call. These features can save a lot of time and energy of the agents as well as customers.
Such loaded features can ensure the efficient activity of the agent and hence, the call center.
One can opt for an auto dialer for generating leads and even record calls for future reference. Not only this, but auto dialer also ensures active promotions of services and products of a business.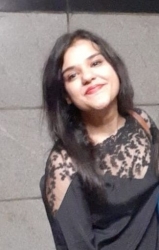 Latest posts by Aashita Sharma (see all)