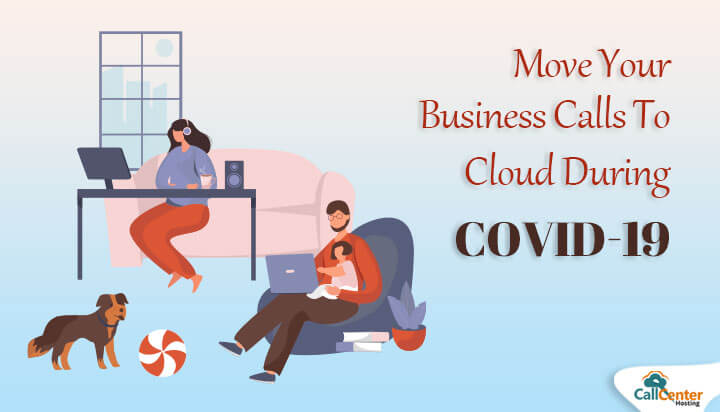 As we are already aware, the ongoing pandemic has continued to take over countries. The virus is spreading like a fire in the woods. With increased numbers from hundreds to thousands, the coronavirus is causing deaths every other day.
This uncontrollable disease has contributed to the setback of the economic and public health fields. While the whole world is operating and working from their homes, there are ways one can improve the work from home process.  Companies have commanded cancellation of travel-and-work and have activated the work-from-home norms for employees worldwide.
Although no employee is allowed to come and visit the workplace or go outside their homes, business needs are a necessity and require excellent communication.
While some firms involve communication over emails and chats, there are some firms responsible for handling inbound and outbound calls (even from home).
It is possible to handle requests while the agents are operating from their homes. The process only needs a virtual call center setup and the agent with a steady internet connection.
The problem arises when there is a need for a telephone system that can be hosted only within the office premise. Companies found the cloud call center to be the best solution for this issue.
Moving calls over the cloud system ensure a centralized point of communication and support various channels such as voice, mail, chat, CRM, social media, etc.
Let us have a look at how moving business calls to the cloud is a beneficiary in such times of pandemic.
1. No-risk of Damage
Now when the employees are not being allowed to go outdoors and access their systems, the cloud proves to be a great option. There are cases when your hardware system in office faces technical issues because of a lack of maintenance resulting in loss of data.
Such incidents can cause significant damage to the data. Switching business-related operations to cloud save the day as it can be used remotely with secure log-ins.
2. Switching among the Staff
Cloud enables convenient routing of calls based on roles and specialization of the agents responsible. There are instances when the agent faces some issues and cannot continue with the call. He or she had to leave the call in the middle eventually.
This holding up of customer calls in the middle can leave a bad image of the business. Such incidents require the flexibility of transferring the call immediately to other available agents or, in some cases, an online advisor who could prove to be of great help.
3. Economic and Cost-effective
In such a time of squeezing economy, organizations are not able to cope up with the deliberate expenses involved in the telephonic equipment or other hardware costs.
The cloud communication software requires just a broadband connection, which asks for comparatively less money. Also, when the company is not an established one and is a start-up, the cost-effectiveness of the cloud calling system makes attending calls over cloud much economical.
4. Feature-rich Cloud
Unlike the usual traditional telecommunication system, cloud communication is loaded with a lot of features that are proven to help ease agents with making calls, keeping them on hold or attend them when he/she is not around.
Also, the cloud phone system helps in getting you more calls and pictures your business as a reliable means of communication among your customers.
5. Scalable
Every organization wants its business to scale-up, and so do its telecommunication system. All the business owners who wish to move on from the on-premise telephone system will find the cloud system more convenient and efficient.
The cloud phone system does not require extensive human resources or expensive hardware systems. With its easy-to-set-up-and-organize the network, cloud calling is beneficial for businesses, especially when calls are considered.
So now, during the ongoing coronavirus outbreak, when you are told to set up the calling system at home and handle calls there, the cloud proves to bring ease to you.
6. Saves Energy
Many people might wonder how agents and operators will carry out their work while being at home.
Since the cloud PBX system requires the least equipment, it helps the agents in saving big on their electricity bill as less hardware means less electricity consumption, which means no overhead bill payments.
This reduced energy is not only helping the agent but is contributing towards decreased carbon print and hence, saving the environment.
7. Data Security
Data security has been one of the best advantages of the cloud solution.  While communicating via a telephonic cloud system, there is no need to worry about the data being endangered or leaked.
The cloud system comes with strict security standards that need to be agreed upon by every company that employs the cloud process.
Call via Cloud
In the present life-threatening scenario, we all must stay safe and take care of ourselves and of those who we love. This process of isolation must not affect the ongoing businesses and their working all over the globe.
Some customers still want to reach out to concerned companies to get their issues resolved. Irrespective of the company size, it is essential to have a reliable telecommunication service for your business.
While working from home, it is not feasible to carry a whole hardware system to our places and a fully-dedicated broadband connection. In such cases, having a cloud telephony software for handling calls from customers serves the purpose.
The cloud not only saves hardware costs, but it helps in saving energy and results in reduced carbon print. Other than these two advantages, cloud shields your data from third-party interference and saves on space.
Get your business going and growing, and don't let the coronavirus outbreak affect your business performance.
You can deploy the CallCenterHosting system that fulfills all your needs. Attend inbound calls or reach out to your customers through outbound calls efficiently by introducing CallCenterHosting's cloud communication system.
So next time you decide to make work from home during such a crisis, it is better to opt CallCenterHosting for handling business-related calls.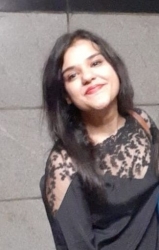 Latest posts by Aashita Sharma (see all)