What do you do to bring the best in your business? Or how do you ensure that your business has a maximum outreach? Well, the main objective of any business is to make sure that their customers always have an open medium of contacting them irrespective of where the business is located.
But long-distance calls can be extremely costly. So, what is the best and optimum solution to connect with your customers over more considerable distances?
The answer to this question is – by using virtual phone numbers. The underlying working principle of virtual numbers is that the internet-based telephone system and call routing make use of the latest technologies to provide the most affordable solution for an office-based calling system.
Virtual numbers support –
Call Forwarding ( diversion or redirection of the call to another phone number)
IP Telephony ( technology that allows individuals to communicate with each other over the internet, using internet protocols)
Therefore, virtual numbers cut out the long-distance call charges by functioning as a local landline for your business.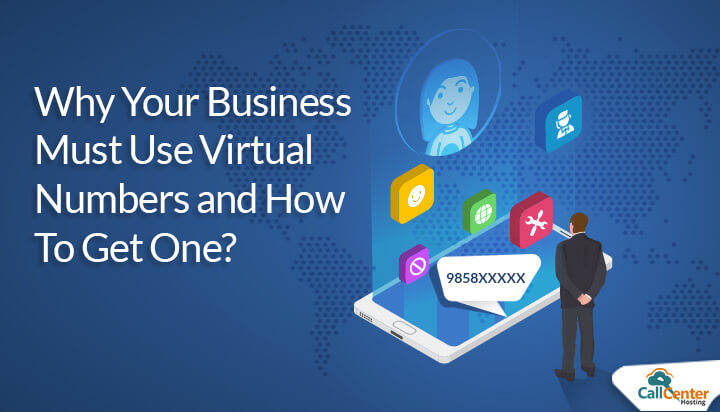 Let's Understand What Are Virtual Numbers?
Virtual numbers, also known as the access numbers, are telephone numbers that are not directly associated with a telephone line.
The virtual phone numbers are programmed in such a way that they forward the incoming calls to one of the pre-defined telephone number that is chosen by the client. That is, the calls can be forwarded to either landline, mobile, or VoIP.
Let's Discuss How Your Organization Can Benefit From Using Virtual Numbers
1. Unite Your Workforce With One Business Number
If your business is functional in multiple locations, then it can be challenging to use a traditional phone system. In this case, each business location has its phone system supported by various service providers.
But these conventional phone systems may not be compatible with each other, which can cause disconnection of workforces in different locations. In such cases, a virtual phone number is helpful for businesses as it can unite the workforce distributed in different geographical locations with one business number.
2. Redirect Your Calls Easily
Virtual numbers come with an inbuilt feature of "call screening." This feature prevents you from being loaded with calls when you are not in the office.
All you have to do is to simply answer the phone and choose one of the following screening prompts: "answer the calls," "send the caller to voicemail," or "hear the caller's phone number." Thus, this feature allows you to avoid the lengthy conversation at the time you can't afford it.
3. Cut Costs With Local Area Code
Establishing a local presence will help your business save costs. Virtual numbers help your business offer flexibility, and at the same time, it helps you cut that drastic international call charges. These numbers offer compatibility with any device; that is, the numbers work on both desktops as well as the agent's personal phone.
The call charges with virtual phone systems are generally cheaper than traditional phone systems. Therefore, you can save on the extra costs by establishing virtual numbers in the country your company does the business.
4. Transform Existing Number with Virtual Service
Virtual numbers allow you to port your existing business number into a new virtual service. That is, you can take your business number and transform it into a new virtual number. This can be extremely helpful when your business grows, and you have to add new features to the business number.
You can add various features like call queue, call forwarding, phonebook, on-hold music, business-grade voicemail with the virtual phone system.
Benefits Of Virtual Number Key Takeaways

✔  Unite Your Workforce With One Business Number

✔  Redirect Your Calls Easily

✔  Cut Costs With Local Area Code

✔  Transform Existing Number with Virtual Service
FAQ- How Can I Get A Virtual Number For My Business?
Getting a virtual number for your business is absolutely convenient and hassle-free. You can follow the steps below to avail virtual phone numbers for your business-
Sign up for a 7-day free trial with CallCenterHosting.
Get access to CallCenterHosting's "Live" dashboard and pick your "virtual business number."
Alternatively, you can also call on 1-800-346-4974 to sign up for the services on all.
To Sum Up!
Virtual numbers come with the ability to make international calls in the price of local calls. These numbers also let you route your calls to any device (mobile, softphone). The most significant advantage of virtual phone numbers is that they create a virtual presence of your business all around the globe.
For example, A company located in Europe, willing to target clients in the USA, can use a virtual number of New York to show its local presence and connect better with local clients.
Thus, every progressive business must get a virtual number and expand its business to reach amongst the customers.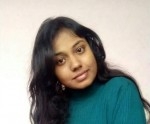 Latest posts by Kritagya Pandey (see all)