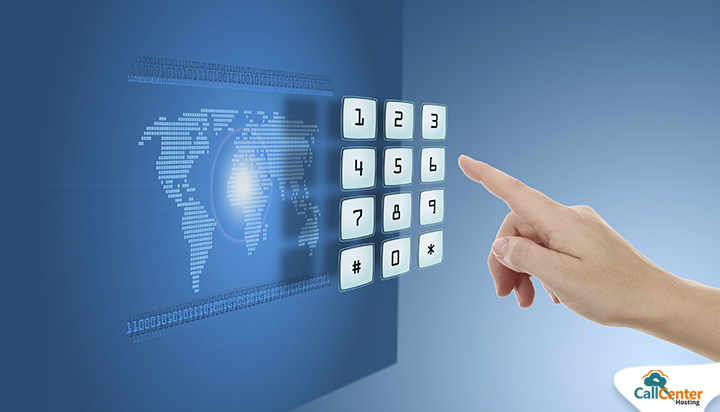 Are you the new kid on the block? Do you wish to establish a global identity? If yes, virtual numbers are your answer! Wondering how? We'll tell you.
There are different types of virtual numbers, and each comes with its own benefits and provides a different customer experience. Depending on your requirements, you can choose a number for your call center dialer. And you can easily add more lines later, at a nominal fee, to suit seasonal surge.  
For those looking to build connections across the world, international virtual numbers are the answer. These numbers can open up a number of opportunities without you having to worry about exorbitant costs, heavy infrastructure, or collaboration between a remote team. 
Let us walk you through the different types of international virtual numbers that you can opt from so that you can make an informed choice. 
Choose a local number from anywhere in the world
If you are a small business owner who wants to offer services globally but operates out of only one physical location, you can target specific areas by adding a local number to your virtual call center.
Simply put, you can choose a territory anywhere in the world and pick an international virtual number that corresponds to that area. 
For example, consider a company based in Manchester, UK, that wants to build a presence in Houston, USA. With customers much more likely to call a local number than have the added expense and uncertainty of calling an International number, the company would be better off setting up a number local to the area.
The company can then create specific advertising campaigns designed for people in the area. The customers shall perceive the company as a local business that they can trust. It wouldn't matter that you aren't really from the region; you'll still be able to establish that initial contact necessary to sell your services to them. 
Adding a local number breaks down barriers to calling your target audience. It can be made available anywhere in the world with each call routed to your hosted predictive dialer without any interruptions. These numbers guarantee crystal clear communications with zero interference.
Toll free number
We have all seen a toll free number on a company website or marketing materials. Companies that use toll free numbers often appear larger and more established than they may be and have a national presence rather than a local presence.
The benefit of a virtual number is that even a new business can look like a national or an international entity. It doesn't matter if you are self-employed and working alone, your customers will see you as a large and well-established company when you use an 0800 or 0808 free phone number.
These toll free numbers build trust between customers and your business.  When you remove the cost barriers attached to customer support calls, it shows that you care for your clients and are open to communicating with them. As a free phone number is free for everyone to call, it can also help open up international opportunities for your business.
Overseas customers are much more likely to call a non-regional, national or global free phone number as compared to a local number. Furthermore, international calls can be costly, but an international toll free number allows international customers to call you readily. 
New customers, overseas or otherwise, with no knowledge of your business, will see the 0800 number and surmise that you are a successful entity which may ease any hesitation on part of a potential lead.
Hence, a toll free number is a great way to establish a global brand as it also provides an international virtual number that is accessible to all. Your chances of conversion increase if the cost barrier is removed, and a free phone number is a simple way to do this at very little cost to your business.
Custom numbers
Another option is to add a custom number to your hosted phone system. You can have multiple custom numbers with high recall value without burning a hole in your pocket, thus, easing marketing efforts. 
Custom numbers are great for promotional campaigns and can be easily tracked.  You get access to call reports and analytics that help you administer various initiatives. You could create a custom number for Spanish customers, Italian customers, and American customers, and see which campaign has the highest impact. 
These numbers can be altered to be recognisable in the areas you are promoting them, such as having a local dialling code or the same format as local numbers. Additionally, you can also choose vanity numbers that are alphanumeric numbers representing your brand.
These numbers increase brand recall and familiarity, thereby enhancing your marketing efforts.
How do these international virtual numbers help you build a global brand?
Whatever number you choose, it can help you establish a global brand in a number of ways. Each is simple to implement and can be managed via CallCenterHosting's online portal! 
International virtual numbers increase the chances of a customer calling you since they don't have to spend a penny. Also, local international virtual numbers can show that your business belongs to the same region your target audience does, ultimately strengthening their trust in you. 
Imagine researching a product before purchase. You are more likely to consider a business that has a local presence, should you need assistance or technical support, especially for large purchases. 
Seeing a local number on the website, potential customers are more inclined to give you a call. This gives your customer service team a chance to get them on board. 
The opportunities, international virtual numbers can open up for your business are endless! It also gives you the option to add as many numbers as you need to your call center solutions without incurring heavy costs.  
How do I see which numbers are working?
Easy! CallCenterHosting gives you access to an online portal that allows you to access detailed call reports. It helps you analyse the performance of different campaigns while giving you the right tools to proactively identify and fix any bottlenecks. With the help of these metrics, you will be able to pinpoint exactly which campaigns are working and which ones need improvement.
Say, for instance, that you find you are getting lots of calls from India, you can hire more customer service staff who are in the same time zone and can answer the calls as they come in. Since adding lines to your phone system is not an expensive affair, you can easily provide an elevated level of service using the insights that you obtain from your international virtual numbers.
Similarly, if a number isn't getting many calls, it may be time to draw focus away from that area or invest more in marketing there. You can make informed decisions based on detailed analytics through the online portal which comes with your hosted phone system, no matter which device you use.
Establish a global brand today
It's quick and easy to give your brand a global identity with international virtual numbers. All you need to do is decide when and where! Our expert team will take care of the rest and give you end-to-end service. 
Simply give us a call on 1-800-346-4974 and find out how an international virtual number can open up opportunities for your business around the world.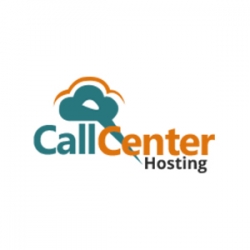 Latest posts by CCH Editor (see all)