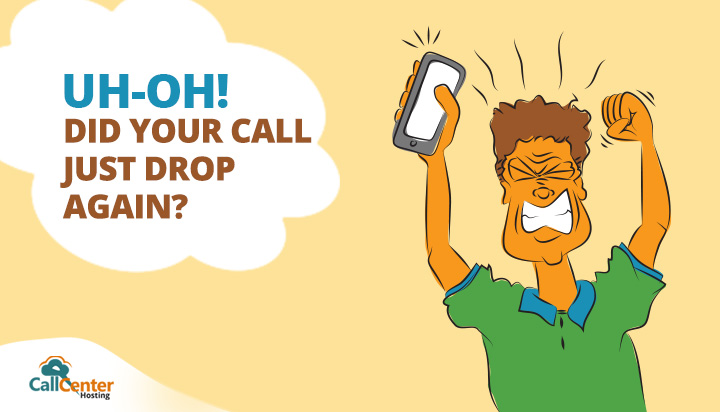 An outbound dialer automatically dials contacts from your contact lists, in a sequential manner.  It makes outbound calls to the customers based on the availability of your agents and channel lines.
Dropped calls have been a persistent problem for outbound call centers. Outbound dialers can help in streamlining the agent time and only connecting the calls answered by a live human. Therefore, it is necessary to prioritize and value each call.
An intelligent outbound dialer is the most efficient solution to dropped calls. Callcenterhostings' outbound dialer offers an essential solution to this problem. The various types of outbound dialers available with us are –
Predictive dialer
Progressive Dialer
Auto dialer
Preview Dialer
Robo dialer
Features of Our Outbound Dialer
Outbound dialers such as predictive dialer and auto dialer offer an intelligent solution to the problem. It offers vital benefits like filtering busy numbers, disconnected numbers, no answers, and voice mails.
Our outbound dialers come with a variety of features, such as –
Intelligence to Dial at The Right Time
Outbound dialers like predictive dialers work on statistical algorithm. The bulk of customer data can be fed in the system, and the dialer automatically starts dialing the contacts at the right time. It drastically reduces the time agents spend between the conversations. Average Handling Time, or AHT, is a vital call center metric. It is the average time taken to handle a call from the beginning till the end, which includes call initiation, talk time, holding time. Therefore, AHT should be improved keeping in mind complete customer satisfaction.
Automatic Dialing According to Time Zones
Our outbound dialer keeps a check on the location and demographics of the customer. It accordingly makes calls to the customers keeping in mind their respective time zones. This feature makes sure that calls are dialed at the optimum time and there is more probability of calls getting picked.
An Automated Voice Message in Case of a Dropped Call
Our outbound dialers come with the facility of leaving a voice message to the customer in case the call is dropped. This feature makes sure that the customer is aware of the communication. It also conveys the necessary information which otherwise would have been missed by the customer.
Instant Client Servicing
Our outbound dialer excels in not only making efficient phone calls but also providing excellent customer support. It makes customer interactions smooth by providing support on emails, chats, and phone calls and being available 24*7.
How Our Outbound Dialer Solves the Problem of Dropped Calls?
CallCenterHostings' outbound dialer tries to minimize the number of calls dropped significantly.
Our efficient predictive dialer adapts to the changing conditions and ensures that the maximum number of prospects answer calls instantaneously. Here are some ways in which our outbound dialer solve the problem of dropped calls.
Preventing Calls from Being Made Outside Specific Time Parameters
Our outbound dialer, such as predictive dialer effectively avoids calls from being dropped by setting specific time frame and parameters. In this, calls are only made at suitable hours, depending upon both- the agent availability and the time zone of the prospects or customers.
Playing an Automated Message to a Dropped Caller
Delivering a pre-recorded message is one other way to stay connected with the customer in case of a dropped call. Our outbound dialers leave a message that can be accessed by the customer, helping them to not miss out on any information.
Giving a Call Back Option to the Customers
Our outbound dialers come with an added advantage of providing the customers an option to call back. This feature helps the businesses to stay connected with the customers. This option allows the agents to communicate with the customers as soon as they are free to make a call.
Avoid Re-dialing Dropped Calls Within a Specific Time Duration
Frequent call drops can create a negative impression on the customer's mind. If calls to a customer are getting dropped consecutively, then it is better to avoid re-dialing the customer until a specific time-frame has passed.
Integrating Call Data to CRM
Since our dialers are concordant with the Customer Relationship Management system (CRM), the data of the dropped calls can be significantly stored in it. This data can be retrieved and updated according to the calls that are re-dialed.
Smart Distribution of Calls
Due to an increase in the volume of the calls, inbound call centers are becoming increasingly call occupied. With the unavailability of time, it becomes necessary to divert the call traffic in most optimum directions to reduce call dropping.  Our outbound dialers are embedded with an Automatic Call Distribution (ACD) feature.
It manages all incoming calls by distributing them or routing them to the available agents. This feature ensures that the probability of calls getting dropped stays at a minimum.
Give A Try to Our Outbound Dialing Solution!
CallCenterHostings' outbound dialers provide a complete solution for all your business problems. Whether it is boosting the productivity of call center or reducing call drops, our predictive dialer ensures the customer service process is smooth and hassle-free.  Boost the performance of your call center and eliminate the awkward pauses that come along with dropped calls with our call center solutions.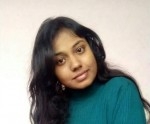 Latest posts by Kritagya Pandey (see all)