Cloud can not be ignored in present times. Unawareness related to these advancements can prove to be fruitless. Cloud has obvious reasons to keep you ahead in the advancements that are happening or that are yet to come. We will witness a far better world because of cloud technology in the future. Healthcare has not remained untouched by the refined presence of cloud in contemporary technology. And Cloud-Hosted Call Centers are making their presence felt in the healthcare sector too.
We will consider how.
Routing the Patient to the Best Resource
Time is precious. It becomes more precious to a severely ill patient who needs some immediate prescriptions. In such scenario, an apt suggestion becomes very important. So getting the patient in touch with the right medic, who can handle the case with great precision, is what a cloud hosted call center is capable of. It routes the patient to the best possible solution or resource. And thus for a severely ill patient, wastage of time becomes of lesser possibility.
Interoperability: Mutual Cooperation Towards Something Better
Another effective thing that cloud brings is interoperability which by definition means the ability of health information systems to work together within and across organizational boundaries in order to advance the effective delivery of healthcare for individuals and communities.
In other words, cloud hosted call center provides a common platform to share and optimize information by involving the best people and resources together. For example, there are two kinds of patients and both of them have to go through cataract operation. But one of the patients has a heart problem as well. Then he will need special attention from the anesthetists as well and will need a cardiologist. So bringing the best of the Cardiologist, Ophthalmologist, and an Anesthetist together on a common platform is interoperability. Cloud hosted call centers are providing a firm support for this.
History of Data Related to a Patient
It is necessary to maintain the data or reports of a patient. Such documentation is checked time to time when a doctor needs some reference for a prescription. Patients can also find the results and findings any time. In this way, the idea of a call center comes out to be very relevant. How easy this would be if a patient has such an easy access to the blood and ECG reports without maintaining any paper-based document.
Self Service: IVR (Interactive Voice Response)
With the help of cloud IVR, things such as self-service have become feasible. Simple information requests, scheduling or inquiries related to billing can be done by the patient himself. It makes the whole thing very simple and user-friendly. So with the help of IVRs, the best information is zeroed and given to the patients.
Recommended Reading: How to Minimize IVR Frustration
Telemedicine
Telemedicine is basically getting the patient a prescription with the help of a communication system. The distance between the doctor and the patient can be narrowed down with the help of telemedicine. The best way to keep up with such advancement in healthcare is to go for cloud-based technology. The help provided by cloud hosted call centers is an immense kind in this field.
Results
So we can see that cloud hosted call centers are of very much importance in healthcare because it provides independence and user-friendly facilities. Management of data , history related to the disease can be managed easily. The help being provided by IVRs can not be ignored as well. They make an individual self-supporting. Telemedicine is growing these days gradually. So cloud-based call centers are becoming a need of present time.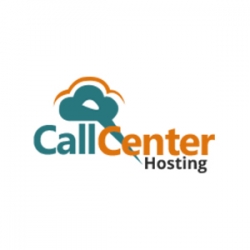 Latest posts by CCH Editor (see all)