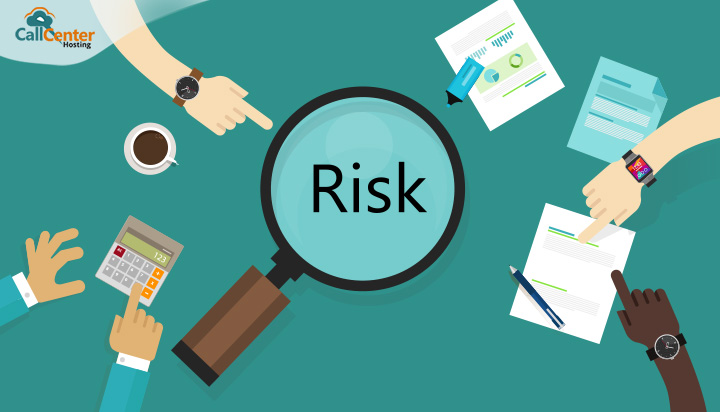 The cloud telephony solutions help businesses to set up and run call centers without building and maintaining onsite data centers. The call centers use cloud-hosted interactive voice response (IVR) systems to boost customer service delivery by blending customer self-service and agent-based customer support seamlessly.
Likewise, they run multiple outbound calling campaigns efficiently and simultaneously using different types of cloud-hosted auto dialer software – preview dialers, predictive dialers, and power dialers.
In addition to simplifying inbound and outbound calling campaigns, the cloud telephony services help call centers to improve customer satisfaction, boost agent productivity, and promote customer loyalty, along with increasing revenues and curtailing operational cost.
But the businesses cannot meet customer expectations and increase revenue without addressing a variety of call center risks proactively. The call center risks can be divided into a number of categories – operational risk, security risk, financial risk, reputational risk, and compliance-related risk.
Each business must keep in place a robust strategy to identify and address various call center challenges early and proactively. However, the decision-makers must remember that the call center risks, just like call center trends, keep changing from time to time.
They need to implement a strategy that covers top call center risks. Also, they must review the strategy periodically to identify and cover emerging call center risks. The businesses further need to make call center risk management an ongoing process to remain relevant, profitable and competitive in the long run.
1. High Agent Turnover
The employee turnover rate in the call center industry is much higher than the employee attrition rate in other industry. The call centers cannot deliver superior quality customer service proactively without retaining skilled and trained agents.
Also, the high employee attrition rate makes call centers incur high recruitment and training cost. The call centers cannot retain employees without identifying the root cause of agent attrition. They also need to keep in place a robust strategy to control the attrition rate by keeping agents motivated and happy.
2. High Absenteeism Rate
A number of studies suggest that absenteeism rates run as high as 5 to 10 percents in contact centers. The call center agents often stay away from duty without good reason. Many agents even use most of their sick leave for reasons other than sickness.
The call centers cannot deliver superior customer service and meet predefined service level without bringing down absenteeism rate. However, the absenteeism rate in a call center keeps fluctuating from time to time. The managers must track varying absenteeism trends and reduce absenteeism rate by implementing a robust absence management strategy.
3. Reducing Average Handle Time
Most call centers use average handle time (AHT) as a key metric for evaluating agent performance and deciding staffing levels. Hence, the call centers frequently explore ways to boost customer experience by reducing AHT. But no call center must reduce AHT by curtailing talk time.
They have to focus on reducing AHT by curtailing hold time and accelerating after call work. Also, the call centers must not instruct agents to resolve customer service issues quickly. Instead, they have to emphasize on reskilling and upskilling agents through training, coaching, and real-time call monitoring.
4. Increasing First Call Resolution
In addition to reducing AHT, the call centers also need to focus on enhancing first call resolution (FCR). They must boost customer experience by resolving customer service issues without requiring the customer to follow-up or make additional calls.
The cloud-hosted interactive voice response (IVR) solutions help call centers to increase first call resolution by implementing skill-based call transfer. They further allow managers to provide on-time assistance or guidance to agents using call barging and call whispering features. But the call centers still need to implement a robust strategy to boost first call resolution.
5. Lack of Interdepartmental Coordination
Often complex customer service issues cannot be resolved without the involvement of multiple departments. The agents have to interact and coordinate with employees or agents from other departments to resolve the issue quickly and successfully.
But many call centers do not focus on facilitating seamless interdepartmental interaction and coordination. Hence, agents often find it challenging to meet customer experience and improve customer service quality. The call centers need to ensure that an agent can access relevant information and avail relevant assistance without any hassle or delay.
6. Preventing Customers from Posting Negative Reviews
The social networks and review websites make it easier for modern customers to post negative reviews and make negative reviews become viral. The call centers cannot meet the expectations and needs of each customer.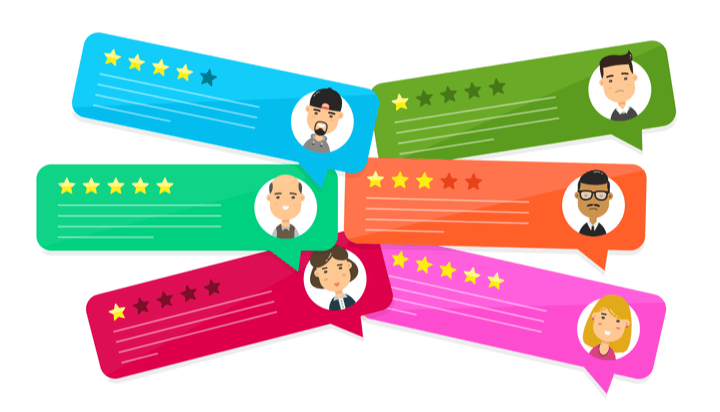 But they must prevent customers from posting negative reviews by making agents handle angry, dissatisfied, or frustrated customers in the most appropriate way.
The call center training programs must focus on preparing agents to handle angry or abusive callers proactively. However, it is also important for call centers to make agents deal with angry customers without experiencing stress.
7. Accurate and Consistent Reporting
The cloud telephony solutions make it easier for managers to measure and track the performance of inbound and outbound campaigns by generating reports based on real-time information. But a manager has to generate a variety of reports covering specific aspects of the call center operations.
For instance, he or she needs to generate financial reports to share information about the operational cost of the call center to various stakeholders. Likewise, the manager needs to generate technical reports to convey the performance of call center solutions and services. Hence, call centers need to keep in place a strategy to ensure accurate and consistent reporting.
8. Scaling IT Infrastructure on Demand
The call centers these days run multiple outbound campaigns at a time. The marketing campaigns vary in terms of scale, requirements, and goals. Likewise, call centers often need to handle a surge in incoming call volume. Hence, no modern call center can function and perform optimally without using an IT infrastructure which is scalable and extensible.
Many call centers address this risk by switching to cloud telephony solutions and services. In addition to being more flexible and extensible than conventional call center tools, the cloud telephony solutions can be scaled up or scaled down on demand.
9. Keeping Call Center Tools Up-to-Date
The call center technologies keep evolving at a rapid pace. Similarly, the call center trends keep changing from time to time. The call centers cannot adopt emerging trends and leverage emerging technologies without keeping their inbound and outbound communication tools. No call center can update conventional communication tools without investing extra time, effort and resources.
Many call centers these days use cloud telephony solutions which are maintained and updated by the service providers. In addition to keeping the call center software up-to-date, the cloud telephony service providers customize and extend the solutions according to precise call center needs.
10. Non-Compliance
As a critical risk factor, non-compliance makes call centers pay hefty penalty fine, incur huge legal expenses, and lose customer trust. There are many instances when the Federal Communications Commission (FCC) and Ofcom issued fine amounting to millions of dollars on call centers for data braches and not complying with regulations.
It is also important for each call center to comply with statutes like the Telephone Consumer Protection Act (TCPA) and information security standards like Payment Card Industry Data Security Standard (PCI DSS) to keep customer data secure and avoid paying huge penalty fines.
11. Maintaining Data Security and Privacy
The call centers these days collect a large amount of customer information on a regular basis. The information help call centers to boost customer experience and loyalty by delivering personalized services. But no call center can retain customers and mitigate reputational risk without optimizing data security and privacy.
Many call centers these days store data in the cloud to take advantage of the encryption mechanism and security solutions used by the service providers. However, call centers still need to implement a robust strategy to monitor and improve data security.
12. Telephony Denial-of-Service (TDoS) Attack
The TDoS attacks executed by hackers disable call centers to make inbound calls and handle inbound calls by making the telephone system unavailable. The hackers require the call centers to pay a ransom through anonymous digital payment methods to use the telephone systems.
The call centers cannot carry out operations without preventing TDoS attacks proactively. They must install firewalls that come with features to filter and redirect incoming calls whenever they detect such threats.
13. DND/DNC List Violation
The call centers may pay fine up to $40000 for making telemarketing calls to telephone numbers registered on the do-not-call (DNC) or do-not-disturb (DND) lists. The cloud-hosted auto dialer software help call centers to avoid paying a hefty penalty by performing DNC/DND list filtering.
But the call centers need to keep the DNC/DND list up-to-date to leverage the auto dialers. They must subscribe to a service that updates the DND/DNC registry on a regular basis.
14. Working with Temporary Agents
The cloud telephony solutions enable call center to manage a surge in call volume by working with remote or work-from-home agents. Many call centers these days work with temporary agents to manage the seasonal surge in call volume.
But the temporary agents, unlike staff agents, do not pass through an elaborate screening process. Hence, there are always chances that the temporary agents might misuse sensitive customer data like credit card details to carry out payment transactions.
15. Identifying Hidden Hackers
While implementing call center security strategy, decision-makers often focus on various types of fraudsters and hackers. But they often ignore hidden hackers who can access sensitive customer data in the call center environment.
For instance, customer data stored in the call center environment can be easily accessed by the IT support team or third-party service providers. Hence, the call centers need to focus on preventing data breaches caused by such hidden hackers.
16. Security Breaches Caused by Insiders
According to the Grand Data Theft report released by McAfee, "Internal actors were responsible for 43% of data loss, half of which is intentional, half accidental." Hence, it becomes essential for call centers to prevent data loss or data breaches caused by internal actors like angry employees, curious workers, and money-hungry agents.
While implementing a security strategy, the decision-makers must explore ways to prevent the security breaches caused by inside sources, along with implementing measures to combat external security threats.
17. Lack of Budget
As highlighted by a number of studies, customers are willing to spend more money to do business with a brand that delivers great service. Hence, businesses these days allocate more resources to deliver great customer service. Some businesses run call centers as cost centers, while others treat contact centers as profit centers.
But no business can boost call center efficiency and performance without allocating adequate resources. Many businesses these days leverage cloud-based inbound and outbound communication solutions to run call centers efficiently by overcoming financial constraints.
18. Meeting Customer Expectations Consistently
Some customers are ready to pay more to avail superior service, while others abandon brands due to poor customer service. Hence, no call center can boost customer experience and promoter customer loyalty without delivering superior and personalized service on a regular basis.
But call centers often find it challenging to meet customer expectations consistently. Many businesses these days leverage call center analytics to understand behavior, expectations, and needs of individual customers. The call centers still need to explore new ways to meet customer expectations in modern times.
According to the 2018 Call Center Industry Report released by LiveOps, "Unplanned events account for 20 percent of the customer demand spikes that disrupt call centers. Together with seasonal fluctuations, more than half of customer demand spikes aren't planned, and can massively undermine service."

Often unplanned events make call centers address new challenges and issues. The decision-makers must keep the call canter risk management strategy flexible enough to implement the changes required to handle unplanned events.
At the same time, they need to focus on identifying and resolving the call center challenges individually. The strategy must focus on identifying both existing and emerging call center risks and providing solutions for each call center problem.
The decision-makers must review the effectiveness of the strategy periodically, along with monitoring emerging call center trends and challenges. The flexible nature of the strategy will prepare the call center to address new challenges and mitigate emerging risks early and proactively.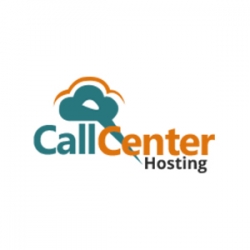 Latest posts by CCH Editor (see all)