Competition is getting stiffer over all the industries, and customer experience is the soul of the competition. If industries are lagging behind in offering exceptional customer service, it will push them out of the business, allowing the competitors to win their customers.
Every industry, both to stand out in the market or to resolve customer queries instantly, need the support of call center software.
Call center software is the most useful and essential tool in offering excellent customer experience. It helps in gaining new customers, resolving the queries of existing customers, manages multiple communication channels, and so on.
Also, the software helps various industries to manage their data better. Many small businesses track customer data via excel sheets. Manual data entry can be forceful, but it is time-consuming and fallible. It is difficult to update an entry at every point whenever a customer changes the payment mode. Call Center software easily tackles the said issues.
Businesses in various industries use call center software to improve efficiency and growth. Here is a short video listing the five industries that are benefiting from the same
Here is a complete description of all the industries that are taking benefits from call center software in the above video.
1. Banking & Financial Services:
Banking is one of the most in-demand services in the entire world. Customers regularly invest their money in different schemes such as credit card, mutual funds, recurring deposit, and more.
Call Center Software helps in maintaining all the database related to loan offerings, taxes, and debit cards with the help of automated calling and recording.
2. Healthcare:
Healthcare industry ranging from the hospital to patient care and from the local pharmacy to medical insurance rests upon call center technology.
The healthcare industry uses call center software to provide high standard customer services such as sending appointment notifications, maintaining patient records, billing details, and associated information.
3. Travel & Transportation:
Everyone requires a local commute, buses, trains, or airlines while traveling to some city or country. Therefore, these travel industries need call center solutions to get their customers to get the complete information regarding the mode of transportation and queries related to it.
The call center software such as predictive dialer helps in offering travel deals, flight bookings, solving travelers' issues, and cancellations efficiently.
4. Insurance Companies:
Insurance companies are another leading industry that is using call center software in the best way possible.
One of the way insurance companies are benefiting call center software is by integrating their support system with their website and reaching many clients simultaneously.
This integration can help companies better understand and inform their customers. Customers can easily visit the company website and connect with a representative in real-time.
5. Telemarketing Industry:
Telemarketing industry has been witnessing significant competition for a few years when it comes to prices for the products or services. So, if they do not provide better customer experience, they lose their customers.
Call center software helps the telemarketing industry to increase sales and performance. Telemarketers use auto dialers to boost conversions and create personalized conversions.
Wrapping Up:
These and other industries continue to evolve with other technologies offering robust ways to improve their business. This list continues with various other industries that are continuously adopting outbound and inbound call center services to make more customers.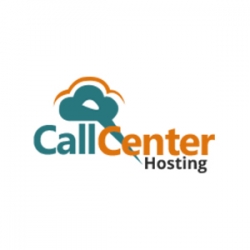 Latest posts by CCH Editor (see all)