I'm sure you have used IVR (Interactive Voice Response). And you might also have experienced that some of the IVRs are very easy to use while others just put you in a maze of instructions and leave you clueless.
As, the name itself depicts, IVRs are meant for interaction that usually happens at the entry level of a company's communication channel when a caller is trying to make contact with the company. It won't be an overstatement if I say IVRs make the very first impression when a caller attempts to interact to know about the product or services.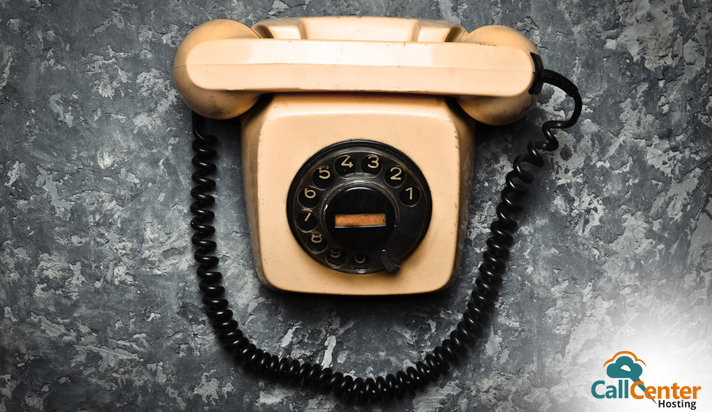 So, now the question that pops up is, if you are going to get an IVR for your business then what all qualities you should look for.
The answer to this question lies ahead in this blog, let's dig in deeper into it.
Keep it Easy and Simple
Well, you got it right. IVRs should be simple. If I ask you to lift your right hand and touch your left eye, you get me, correctly.
Now, if I ask you to touch your left eye with your hands, there is a higher possibility some of you would get it completely wrong in deciding whether to move the right or the left hand or both. What lacked in my instruction is specificity or a clear message.
But the idea, I'm trying to convey here is, keep the instructions simple, concise and specific.
Your IVR should sound like an empathetic person is interacting with the caller, who has a clear idea about caller's needs.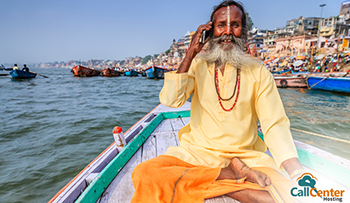 Because what is being said over the IVR, depicts how well your business can empathise and understand their need and deal with their respective issues.
Precisely, an IVR looks for some reaction from the caller so why not make him more interested and engaged with it. And you can garner interest in them only with simplicity. So, avoid getting your callers surrounded with instructions, it will do various things but help.
● Simple Words         ● No Jargons        ● No Technical or Business Terms
Make Language a Medium, not a Hurdle
You are not allowed to pick a heavy word from your colonial dictionary. It's better to use 'basic' over 'rudimentary' or 'suggest' over 'propound.' You are equally not advised to use any kind of business jargon that only you know, and they don't. There should be a little pause in between two sentences or instructions.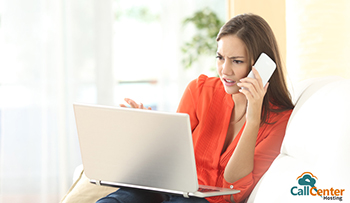 There is no point in making your callers pick a dictionary and look for a word. They should be able to understand the right context in one go.
In this way, give your IVR, a language that is widely spoken. So that while using it, the caller should find it user-friendly and unequivocal.
I should rather pick a better word for 'unequivocal' here. 'Direct' or 'straightforward' is much better in the context above. Same goes for the language of IVRs.
● Lucid Language         ● Clear Pronunciation        ● User-Friendly
Help them Choose and not to get Confused
I'm quite sure you have experienced standing in front of an ice-cream booth and not being able to decide one flavour over another. The reason behind it is the variety of options available to choose from.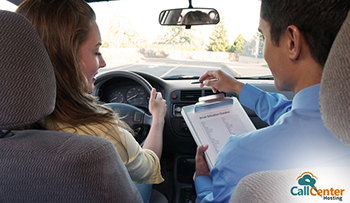 The situation with IVR is also somewhat similar. Don't give a caller so many options to choose from at any level of the IVR menu that the interaction turns into utter confusion.
To be very precise, at any stage of navigation, the maximum number of options should not be more than three.
All in all, design an IVR like you are navigating your caller to the right spot. If the callers are not able to select a valid option, then they should be given an option to go back to the previous menu or directly to the main menu. At any level, the caller should be able to start from the very beginning.
● Maximum 3 Options at any Level         ● Smooth Navigation   
A Voice that's Mellow and that Holds Attention
I prefer a female voice over the phone, and there is a higher possibility that you prefer it too because various scientific studies have proved it that people find a women's voice more pleasing than men's.
There is a study done by Stanford that suggests that human brains are developed to like female voices.
So, it's better to go by the very general perception towards the voice and give your IVR a virtual presence of a female.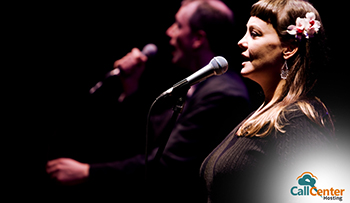 Another aspect that supports this idea is, you can find a female voice that is liked by everyone, but it is not easy to find the same for a male voice.
The husk and the baritone of a male voice do not go well with every mood. How can we forget the very impressive dialogue delivery of Marlon Brando in 'The Godfather' where he had just mumbled most of the dialogues.
Some people are still figuring out what exactly he says in a good number of scenes. It is highly likely that your caller may not be a Brando fan.
And yes, as we all know, Siri, Alexa or Cortana, they are all women.
● Female Voice
Keep your Marketing Activities Aside
In the middle of this blog, if I tell you that I work with a company that provides the best Call Center Solution hosted on Cloud and we deliver more than we promise, you will lose track of the subject that we have discussed so far.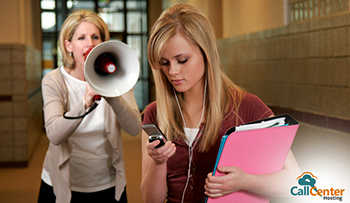 Any involuntary idea that is forced on the caller goes unnoticed and stays ineffective. So, tell your callers precisely what they want to know.
In the same way, an IVR blurting about some marketing or branding messages deviates the caller from the track of finding an immediate solution or information.
Don't you think the caller knew about the company or its business before deciding to dial the number?. So, foisting a caller with some unwanted and involuntary messages is not a good idea anyway when you want to keep your IVR simple and interactive.
Always keep in mind that your IVR should be customer-centric and not business-centric.
● No Advertising or Product Promotion
Unavoidable Role of Human Intelligence
Giving the best possible design to the IVR is a must but despite all, there can be an unavoidable situation when the caller finds himself stuck in a situation. In such a situation, only a human intelligence can come to their rescue.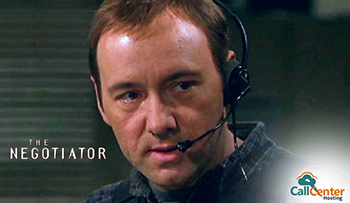 So, give your callers an option to connect with the agent at any stage in the IVR. It helps the callers to stay at ease and become less frustrated in any undesirable situation.
Remember that IVRs don't carry a capability of negotiation. Negotiation is a human skill and only a human agent can help the caller with a proper solution in a critical situation.
You can order a pizza through an app or an IVR, but you can add extra toppings without any additional charges only by personally speaking to the agent of the Pizza corner. 
● Give an Open Line to the Live Agent

Latest posts by Vipul Srivastav (see all)