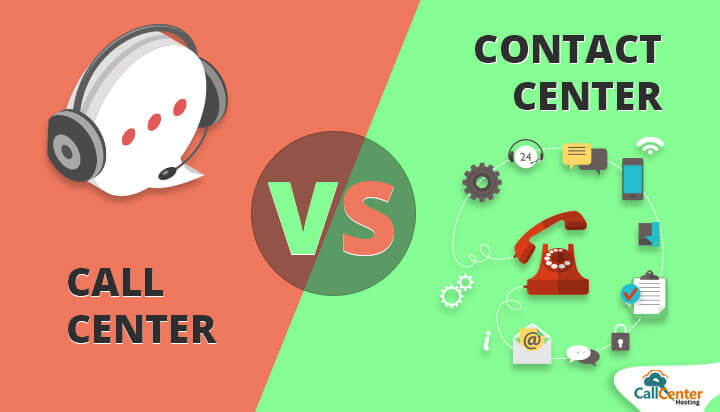 For most businesses, building connections with customers is the heart of the marketing strategy. Customers always look up to some communication channels for help or sale related queries. Maintain a follow-up with the customers and keeping in touch with them not only promotes your purchases but also helps build goodwill of the brand.
Managing customers is an essential part of business management, and the process involves reaching out to them or resolving their issues. Therefore for proper business management, you need to be aware of your target audience and their requirements.
For such purpose, organizations have appointed two methods; call centers and contact centers. Let us have a close look at both the technologies and relation between them.
What are Call Centers?
In the most common sense, call centers serve as the hub for carrying out conversations with the customers through phone calls and voice channels. A call center requires agents to handle inbound as well as outbound phone calls.
Usually, such systems consist of office settings with a secure and swift telecommunication channel. Most of the calls aim at outreaching customers to make them aware of products or services or providing customer service that resolves issues in a blink.
Call centers work towards cutting down on the cost and increase efficiency by managing several agents at once. Inbound calls are routed to the available agent without letting the customer know about it.
Managers and call center owners always try to motivate their agents to attend as many calls as possible. Nowadays, call centers use the interactive voice response (IVR) system, the technology that bridges communication between the business and its customers via voice inputs and DTMF tones.
Call centers are responsible for taking care of all types of calls ranging from sales calls to promoting offers to carrying out surveys. All that concludes that the significant job of a call center is to make calls and attend calls via telephone service.
What are the Contact Centers?
Just like the call centers, the objective of contact centers is to establish a reliable and robust relation among the business and its customers.  While the call centers make use of telephone calls, contact centers manage customers via a range of communication channels like online chats, e-mails and instant messaging.
A contact center takes care of leaving an everlasting impression on the customers with the use of text and visual communications and not just the call.
Difference Between Call Centers and Contact Centers
Although most people use both the terms interchangeably, both are different in terms of their operation techniques. As both systems rely on different types of channels, many factors are responsible for their difference.
1. Variety of Channels
| | |
| --- | --- |
| Call Center | Contact Center |
| While call centers use a telecommunication system for handling the customers, call centers make use of multiple channels and platforms for reaching out to the customers. | In this case, the contact center proves to be beneficial for the firms as customers might prefer social media or SMS over phone calls. Also, answering calls is quite a time consuming whereas receiving mails, messages or notifications do not waste customer's time. |
2. Chances of Getting Unnoticed
| | |
| --- | --- |
| Call Center | Contact Center |
| The customer might remain uninformed if they miss an outbound call. On the other hand, contact centers enable proactive communication with the customer. | By merely sending a text message, businesses can stay in continuous touch with the customer without missing any opportunity to make the customer aware of specific information or offers. |
3. Query Exactness
| | |
| --- | --- |
| Call Center | Contact Center |
| While both call centers and contact centers employ IVR systems that automate the communication process, there lies a difference when the agent is not available. There are times when the call center IVR fails to allot a live agent to the customer. | But this is not the case with contact centers, as they might resolve customer's needs without actual human involvement. Occasionally, contact centers communicate with the customers via chatbots or keyword-specific texts. This method ensures excellent customer experience as well as reduces cost. |
4. Correctness in Information Extraction
| | |
| --- | --- |
| Call Center | Contact Center |
| Initially, call center agents had to know about the customer's query to be resolved that involves a time-consuming questionnaire routine with the customer. In such cases, the caller tends to get exhausted and might not be able to convey the exact problem. | When the customer reaches out to a contact center, they might raise their issue immediately and mention information via text which serves as a piece of prior information to the live agent. Now, this live agent will not have to waste time on starting the conversation from scratch but will work towards resolving it. Such customer handling will not only save time but will act as the quickest way to help the customers. |
5. Customer Categorization
| | |
| --- | --- |
| Call Center | Contact Center |
| Call centers collect customer data through a voice call, which has chances of misquotes or wrong spellings. Therefore agents might not be able to trace the exact customer experience. | However, contact centers have a variety of channels to extract customer information and have printable attachments. Agents at the contact center can even have a complete repository of customer history useful in the future. |
Lastly, contact centers use the ticket routing method, which cannot be appointed by call centers. The ticket routing system helps contact centers to categorize customers based on their issues and concerns. This method enables a faster resolution process, which in turn affects customer experience; hence, contact center performance.
How Are They Similar?
While call centers rely on phone calls, contact centers use a variety of media and channels to reach out to customers. Both of them aim at achieving customer satisfaction and promotion of the brand.
Although call centers have successfully made it possible with just phone calls, contact centers are a point ahead in this process as they supply their customers with a variety of secure and quick ways to get in touch. In the end, what both communication processes aim at is the speedy resolution of customer's issues, and the brand is leaving a positive impact on their users.
Other than customer satisfaction, business owners and firms rely on call centers and contact centers when it comes to the promotion of new service or products, offers, discounts, schemes, etc. For every organization, it all boils down to make their audiences aware of their brand and grab as much attention as possible to reach a set goal.
Bottom Line
Keeping in touch with the customers and making a name in the market is what every business firm looks for. These goals are easy to achieve by appointing communication systems such as call centers and contact centers.
Although both differ in the type of channels they use, there are two common objectives that they wish to attain, first, to get the attention of as many customers as they can. Second, ensure that people out there are content and satisfied with the service that the business is providing.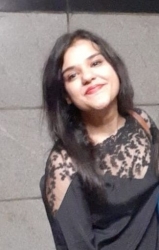 Latest posts by Aashita Sharma (see all)