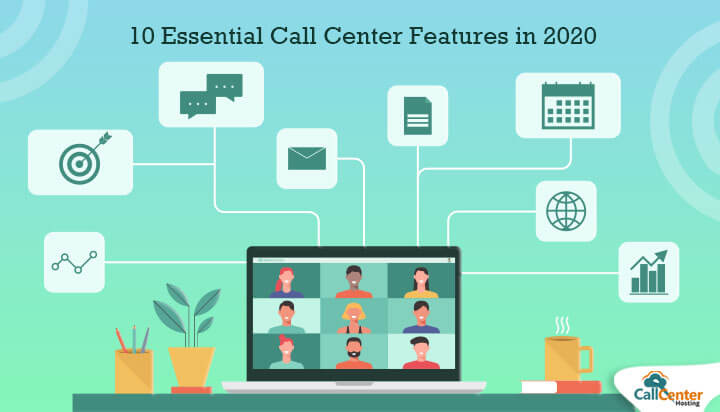 Organizations worldwide are striving hard to facilitate their consumers and agents with the best technologies that ease the functioning of call center services and save time.
Transformation in technology trends and digitization of majority services has helped save time and money for the organizations. Adapting to these evolved forms of technologies, call centers have started witnessing the exponential growth in agent efficiency.
It is a known fact that to ensure efficient performance, an organization must facilitate its agents with the best tools and equipment available in the market. As most of the tools are AI aided, the job of an agent, i.e., customer handling, has become more accessible.
The time-consuming part of the job is handled by the machine and bots themselves so that the primary role of customer interaction takes place uninterruptedly. 
From efficient software installation to feature-rich routing tools, call centers are now experiencing high-tech solutions to common issues/failures in the past.
Such innovative evolutions in technology have made customer-agent conversations much more relaxed and interactive as the agent is already available with the customer's information. 
Smooth call routing, quick dialing, IVR, and many other efficient tools play the role of an agent's companion and make the call handling process blissful.
Let us know more about some tools and features that might play an essential role in customer call handling in the year 2020.
Top 10 Features for the Efficient Functioning Of Call Centers in 2020
As discussed already, every business firm strategizes the working trend to accomplish customer satisfaction and a positive brand image in the market. 
Also, handling a large number of customer calls and ensuring the best resolution to them is a difficult task. With the availability of the right tools and features available, a call center can be made to run smoothly. The agents are sure to meet goals and complete tasks with the following must-have call center features in 2020. 
1. IVR
An IVR  is an automated electronic voice feature that initially interacts with the customers and directs them to the correct agent for efficient issue resolution. An IVR must be interactive and intuitive as complicated voice directions can mislead the customers. 
An IVR helps the customers to listen and select the most suitable option by merely inputting the keypad numbers. Press-1 campaigns help customers by transferring their calls to an agent. 
This method of providing callers with an automated voice assistant often leads to productive employees and satisfied customers.
2. Call Recording
An IVR is often designed to inform the callers about the call recording before any call commences. Recording and analyzing customer-agent calls is a good practice for the call centers as it helps keep track of customer's activity and trends.
Also, recording phone calls is beneficial for training new agents or the ones who need development. This practice of providing the agents with a sample conversation between the agent and a customer can increase overall performance and ensure customer satisfaction.
3. Call Script Auto Pop-Up
Sometimes an agent might face issues while handling a customer and may not come up with the best solutions. This feature displays a customized script on the screen while an agent is in the middle of an ongoing call.
The pop up shows possible resolutions and answers based on past conversations and similar queries so that agents can provide the best solutions in the least time, resulting in a more substantial customer base. 
Also, when an agent attempts his/her first call to a customer, he/she can take help from the script that can act as a guide that would help them to come up with quick and best answers, which will lead to excellent customer experience. 
 4. Dialers
 Manually entering and dialing thousands of customer telephone numbers is a time-consuming process that requires a lot of focus and energy from the agent. When accumulated at the end of a week, the small-time periods wasted in dialing the numbers might turn into hours. 
An auto dialer software dials the customer's telephone automatically stored in an organized directory. The predictive dialer ensures that there is no time wasted between the two consecutive calls and dials up the next one as soon as the former one ends. A customer tends to get satisfied and becomes loyal when he/she is treated with the utmost attention.
Many providers are offering various types of dialers. So, while selecting the most suitable dialer for your business, carefully examine the need and type of your company.
Since there is a large variety of dialers such as predictive, progressive, robo dialer, and more, one can often confuse one with the other.
5. CRM Integration
For a smooth and fast functioning of a call center software, all the tools and services must work in harmonious cooperation. As we are halfway through the year 2020, it might become the urgent need of the call center industry to ensure that their tools integrate with their CRMs.
If a company fails to do so, then it might couple together all their solutions and train each employee about the same. This process not only wastes valuable time but disrupts the flow of the work. 
By choosing the best service provider, an organization can quickly get its tools to work in close coordination with the present customer relation management software. Doing so will lead to faster operations and quicker call handling as CRM is important for streamlining business communication.
6. 3-Way Calling
The 3-Way Calling feature is similar to the conference call. The principal objective of this feature is to seamlessly transfer the customer's request to a different agent with the best resolution. This can be done by setting up a conference call by adding the required agent to the ongoing call. 
Other than creating a customer-agent connection, the agent handling the call initially can communicate with the agent and the customer separately but at once. This process enables the message passing process. 
Enabling the communication between the customer and the suitable agent leads to quick resolutions and hence, a positive brand image in the market.
7. 2-Factor Authentication
Managing a call center requires dealing with a large number of entities in a single day. This communication process might affect the agent's time as the identity of each of the entities remains unrevealed. An agent might not get aware of the genuinity of the caller, which might result in time wastage and, ultimately, low performance. 
To avoid such scenarios, call center software must contain the 2-factor authentication feature to ensure that an agent is handling an authenticated entity, not a robot or fake identity.
8. Automatic Time-Zone Adjustment
For call centers operating and connecting with agents and customers located overseas, the time zone acts as a significant barrier. It is practically impossible for an agent to be available for 24 hours.
To overcome this barrier, there is an utmost need for a feature that could adjust according to the time zones so that in the agent's available time, most of the customers are handled. 
Automatic Time-Zone Adjustment feature distributes and categorizes the international leads into different time zones based on country code.
Each time slot of the agent's shift is assigned with each of these groups of leads. This method of attending international calls despite the time zone barrier prevents missed calls from international numbers.
9. Data Import and Export
While handling a massive amount of customer data, it is sometimes essential to share some of the information with the other agents or with the manager.
Secure storage of data and its extraction in an instant is what every agent might wish for. This feature eases the flow of data and enables easy and quick access, especially in case of urgency. 
10. Automatic Call Distribution
ACD or commonly known as an automatic call distributor is an innovative technique to make sure that no agent sits idle and that no inbound call gets missed. This tool detects an incoming call and finds the agent available so that the customer's issue gets resolved in the least amount of time, and they don't have to wait.
As we already know, customers don't like long hold times as they might no longer rely on current business services. To ensure a healthy and long-living customer base, a business must take all the factors into account.
With the availability of a myriad range of ACD services and tools availed by online providers, selecting and knowing the ACD is vital.
Wrapping Up!
A call center can quickly achieve target KPIs and goals. With the deployment of some efficient tools and in-built software features, the agent's workload gets halved.
So, while selecting the best tools for your call center's operation, make sure you choose the best ones. A smooth and streamlined system of call handling is sure to result in customer reliability and hence, the enhanced growth rate of the business.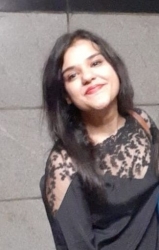 Latest posts by Aashita Sharma (see all)