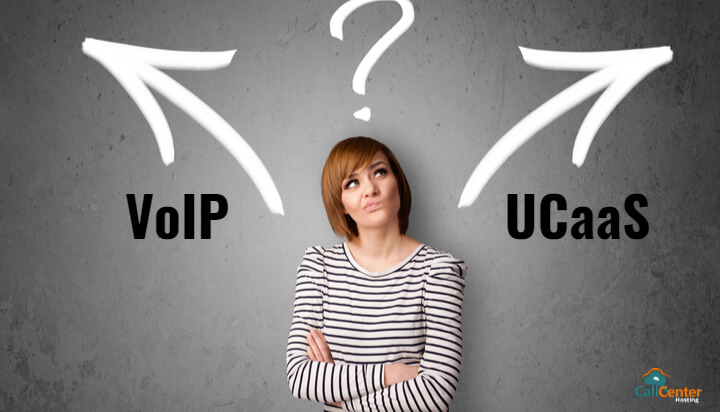 VoIP and UCaaS are the two technologies that have been creating waves in the corporate world. Both VoIP and UCaaS provide better options for business communications. As both technologies offer certain benefits, organizations are often left confused between the two.
So, if you are among those who are confused about the two and need help to choose the right technology for your business, this blog will guide you. First, let's take a look at what VoIP and UCaaS are:
What is VoIP?
VoIP stands for Voice over Internet Protocol. VoIP is also referred to as "IP Phones," "Internet Phones," or "IP Telephony." VoIP emerged as an alternative to traditional telephone services in the 1990s, although the technology dates back to 1970s.
VoIP provides the best way for an organization to reduce cost voice communications. VoIP not only offers significant cost savings, but it also provides a simple way to manage contact center.
What is UCaaS?
Unified-Communications-as-a-Service or UCaaS is an approach where all business tools are unified into a single platform. UCaaS brings together services like collaboration tools, file sharing, VoIP, messaging, video conferencing, among others.
The exact number of services integrated will depend on the business and varies from organization to organization.
VoIP or UCaaS: Which One to Choose?
Choosing between VoIP or UCaaS can be a difficult prospect as both provide a number of benefits to the user. But in the end, the decision between VoIP and UCaaS would depend on your communication needs.
For instance, for SMBs VoIP would be the right choice because it provides economic as well as flexible solutions. VoIP would provide them with cost savings as well as high-quality communication that are reliable.
On the other hand, if your organization often requires employees to collaborate digitally, or access the communication channels remotely, UCaaS would be the right choice for you.
To help, here are a few questions you need to consider before choosing VoIP or UCaaS.
Do You Need a Multimedia Communication or a Single Communication Channel?
While there will always be a customer who prefers to contact you through a voice call over email or chat, but as per research by Forrester, the chances of millennials doing the same are slim. Most millennials prefer to chat, email, and do social media at the same time.
This is a place where UCaaS holds a distinct advantage over VoIP, as it allows your employees to communicate in the ways they are most comfortable with. UCaaS enables you to integrate various communication channels, such as chat, text message, voicemail, etc. on a single platform. With UCaaS, you can rest assured that no communication channel is left.
VoIP, on the other hand, is suitable if your organization handles a large number of calls in its day-to-day operations. VoIP provides better telephone connectivity than the traditional telephone system.
Do Need a Simple Call Center Management or App Integration?
If you want to unify the task management tools along with communication platforms and project management, then UCaaS is the one you should be choosing. UCaaS allows employees to access a number of apps, share documents, as well as calendars and work simultaneously on a task, through the cloud.
UCaaS, in fact, integrates the various management and productivity apps you might be already using. This makes UCaaS a better choice for organizations with complex projects and those that use different apps.
VoIP, on the other hand, is a low-risk way to manage your business calls across the globe. In fact, not only is VoIP a more straightforward way to manage contact centers but also unlock potential cost-saving.
What Degree of Flexibility Do You Need?
When it comes to flexibility, both VoIP and UCaaS are better than your traditional alternatives. For instance, with VoIP, you can easily add phone lines or offer features to employees when required. Old telephone system didn't allow this kind of freedom.
With UCaaS, you can easily access host of services and app available on the cloud and pay as per your usage. So, you do not only get access to services, cloud backup, and apps, but you also get the flexibility that is not on offer anywhere else.
The Degree of Security and Troubleshooting You Need
Business opting for VoIP service might be forced to rely on different vendors for other services. The mix of a different service provider for each service can lead to a complicated network of solutions, often causing time wastage when it comes to pinpointing the problem.
Opting for UCaaS, on the other hand, will leave you with a single vendor for all your services. This will allow you to develop a better relationship with the vendor, including smarter solutions to all your problems.  The vendor will be better equipped to perform upgrades and maintenance on all the apps without hindering their functionality with each other.
This, of course, shouldn't be taken that VoIP service provider won't offer the same security and troubleshooting, it is just that you will be connecting to different vendors for the apps you would be using.
The Degree of Cost Savings
With both VoIP and UCaaS you can save a good amount of money. Both will reduce costs by eliminating to a large extent maintenance and update costs that are associated traditional systems.
But if you really want to maximize your savings, you should opt for UCaaS as you would be relying on a single provider for maintenance. On the other hand, if you go for VoIP, chances are you would end-up securing services from other vendors, multiplying your maintenance costs.
Conclusion
Answering the questions that are mentioned above will help you choose between VoIP and UCaaS. Remember, both technologies have their benefits and can aid your organization achieve its goal.  Apart from the questions, you should also factor in the industry your organization operates in, scale of operations and future goals.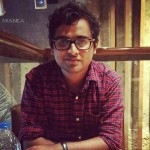 Latest posts by Harshvardhan Sharma (see all)