VoIP or Voice Over Internet Protocol has changed the communication dynamic entirely. It has become a fast and efficient way for all communication needs. VoIP is taking over the business of telecommunication providers step-by-step.
The ongoing popularity of VoIP poses a massive threat to the traditional telecom service providers as VoIP is an efficient and cheap alternative of communication for both personal and business use.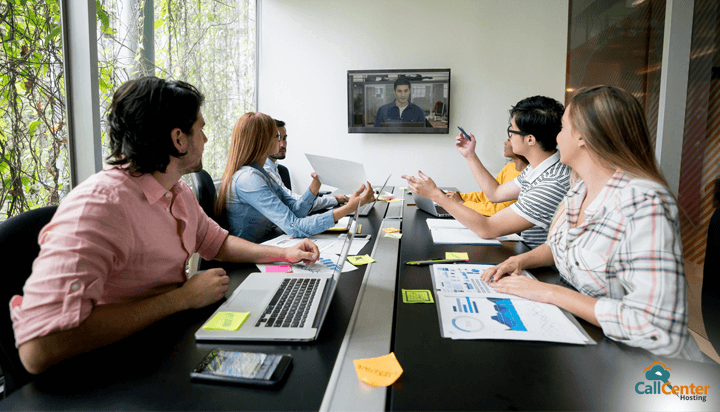 VoIP is a communication technology that enables the transfer of voice and multimedia content over the internet or the IP (Internet Protocol) networks. VoIP technology uses a packet-switched network for transmission instead of the traditional circuit-switched networks. In simple words, VoIP is a technology that lets us use the internet to make and receive calls.
Features of VoIP
Many features come with a VoIP solution like the efficiency and the cost-effectiveness of VoIP technology. Let's take a look at the different features that make VoIP the star choice for people.
Hosted Cloud PBX:
A PBX is a telephone exchange system, and a hosted PBX is a telephone exchange system that is provided and managed entirely by a third party. It is accessed entirely through the internet as it is working with the help of VoIP and also the data is all stored on the cloud virtually which means that the data is secure and can be accessed from anywhere which makes it even more efficient and easy to implement and use.
Integration Of UC:
UC or Unified communications is a phone system that integrates or unifies all the methods of communication within a business. VoIP and UC integration is possible with the help of an open source technology known as WebRTC.
The apps developed by this integration bring out features like instant messaging, chat, video conferencing and other modern-day features for a business. These apps can also help with the internal communications of a company.
Cloud Association:
Cloud is the modern-day technology taking all the limelight. The integration of cloud with any technology makes it more useful and viable as the cloud provides ease of access and makes it easier for numerous systems to connect. The integration of cloud with VoIP technology makes it easier for internal company communications and also enhances the support capabilities of the company.
"Find Me" or "Follow Me":
This feature enables the user to add a list of numbers that people can use to reach them. People can use this to connect with the user irrespective of their location or device. Various numbers can also ring simultaneously for easy access.
Furthermore, this helps the user to pick up the call with the device that is closest to them. The user can also filter the numbers that reach a particular device based on priority and urgency.
Call Features Of VoIP:
Although VoIP technology functions for all forms of communications, the VoIP call is the most popular part of it. These calls are cost-efficient and convenient as compared to its counter partners.
Many features of the VoIP technology are exclusive to VoIP calls such as three-way calling, call waiting and transfer, caller ID, redial option, call forwarding, web-integrated voicemail and many more.
How VoIP Helps In Team Work:
VoIP technology is a star performer when it comes to communication. Add to this the benefits of cloud and the combination is too good to be defeated. VoIP is helping businesses make their internal communication as strong as their external one.
And one important follow up to an excellent communication is good teamwork. Effective teamwork is something that makes or breaks an organization, and constructive communication is the first step towards building a powerful team.
Let's see how VoIP can help with enhancing the teamwork of an organization:
Real-Time Communication:
Real-time communication is the best form of communication as it provides instant gratification. This instant gratification helps to solve all the issues at the earliest possible which ultimately leads to a hiked satisfaction.
It also includes audio-video conferencing that can help bring the team together even if they are located at different locations. Real-time communication provides a delivery acknowledgment, is cost-effective with high speed, low loss rate and a low end-to-end delay in services.
Effective Management Of The Remote Team:
Businesses are going international and global these days. This versatility means that they require a workforce that is global or stationed in different places. Businesses now want a creative and innovative team even if it requires picking them from different places.
VoIP makes it possible for people to work together from different locations. The remote workers can be a part of the central hub meetings and discussions as well as give their inputs and suggestions in real-time. This feature is also useful in cases where workers work from home as it enables them to be a part of the mainframe without being physically present.
Scalability And Flexibility:
In the business world, it is normal for any business to upscale or downscale in size. With traditional technologies, this might create a problem as the hardware installation and costs shoot up. Scalability helps in this domain as it makes it easy for new members to join without any added hassle.
Mobile VoIP is also very useful as it can help with conducting online training and sessions for guiding new members. It also helps in making the process of new workers or employees joining easier. Mobile VoIP helps in maintaining the efficiency of the team without any hindrance to the existing work.
Good Customer Relationships:
Customer relationships are a very important aspect of any business. Maintaining excellent and clear communication is what drives the customer relationship. VoIP is a user-friendly technology which helps a business to be available almost all the time. Even in cases where the business hours are over, the employees can pick up calls from their mobile or PC at home.
VoIP also helps in a smooth transfer of calls without any additional wait-time. All these features help in increasing the overall satisfaction of the customers and in turn enhance the customer experience of the business.
Cost Saving:
VoIP can save costs as it is a fast and efficient way of communication. In the case of remote workers, VoIP helps in saving costs of hardware installations and space on the company's end and traveling costs at the workers' end. VoIP also helps in saving costs as it is an all-in-one solution for all communications processes.
Balanced Workplace:
VoIP helps in creating a balanced workplace as it provides ease of work with its solutions. It has all the storage done on the cloud which makes it easier for people to access it from anywhere at any time thereby reducing the additional workloads of people. It also keeps the data secured and avoids any breach of company policies.
VoIP also helps in saving time as it is faster and can function in real-time. All these features ultimately help to form a balanced environment for any business.
Overview:
VoIP can be called as a one-stop technology for all essential business needs as it helps a business in so many ways mentioned above. VoIP also makes it possible to connect faster and connect globally, that two things every business would want these days.
VoIP shatters the geographical boundaries enabling all workers and teams to work together systematically and efficiently which in turn boosts the teamwork of any organization.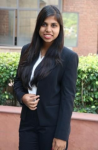 Latest posts by Niharika Gupta (see all)