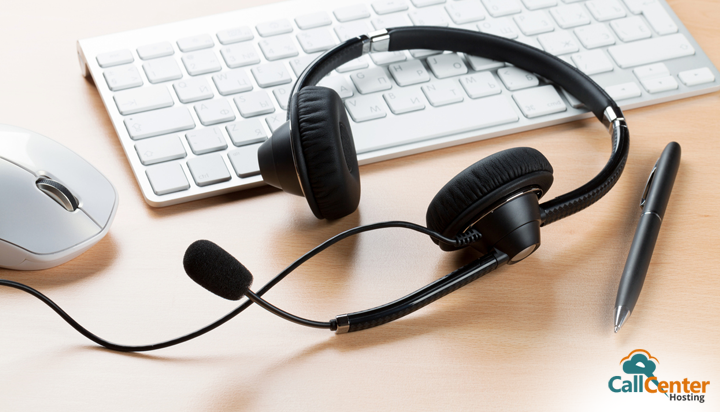 Operations of an outbound call center is more challenging than the inbound call-center because call-center agents deal with frustrated, irate or confused customers.
These challenges in combination with high sales targets or stringent work schedules can easily tire the agents.  In this scenario, certain features of outbound call-center software solutions enable the agents to deliver the most efficient performance that further leads to greater customer satisfaction.
The success of a marketing campaign in an outbound call center may largely depend on the clients' reactions, as the agents establish the first contact with them. This article enlists the five must-have features for an outbound call-center software solution towards running successful campaigns and smooth operations.
1. Built-in CRM
Built-in CRM can simplify an outbound call-center agent's task, as they can view the details of a contact's profile in this tool. This tool also enables the agents to view the detailed information about a contact's previous calls, interaction recording, support tickets, voicemails and cases on a single interface.
The availability of detailed customer information greatly improves the performance of the agent. It also ensures a higher level of organization and a seamless collaboration amongst the team members.
A software solution that is integrated with updated business tools and CRM makes it easier for the agents to import/export the list of customers or leads. Thus, the CRM should allow your team to export lists to .csv format, add labels to contacts, and upload multiple lists into the same tool with a single click.
2.  Speech Analytic Tools
The main focus of the outbound call-center agents is on building the customers' interest. The speech analytic tools can significantly help the agents in this scenario.
This technologically advanced speech tool helps the agent to determine the customers' interest level.
This analytics tool can detect emotions in a caller's voice after analyzing the audio data. Therefore, an agent can determine if a customer is satisfied, interested or frustrated.
This tool can efficiently identify the customers' unique requirements, expectations or desires.
It can determine if a customer meets the specific business criteria after carefully analyzing the voice or communication.
Delivering detailed information, the speech analytics tool helps the agent to determine how to address any situation efficiently or to resolve any issue, effectively.
The outbound call-centers may use this feature to identify the new prospects or promising leads. Hence, this feature is essential in any outbound call-center solution to ensure success.
3.  Call-Center Dialer
The 'call-center dialer' is an unavoidable tool for any efficient outbound call-center software solution. An automated dialer can streamline the outbound process and greatly improve the productivity of call-center agents. There are three varying types of dialers to facilitate call-center agents.
This automated dialer enables the call-center agents to preview the details of a contact before dialing. Hence, the call-center agents can preselect and prioritize the leads they want to call.
Progressive Dialer dials, continuously. If an agent is ready to call a customer, then this automated dialer display the customer's details in front of the agent and dial the number. The agent can monitor the call progress. It can automatically and immediately disconnect a call that does not lead to ringing. It can disconnect the unanswered calls after a pre-specified number of seconds.
This type of dialer can automatically call customers from an agent's systems just before the agent is about to wrap up the current call. So that the agent always has a customer to attend.
A predictive dialer can screen and filter out the calls that receive busy signals or no answers. The predictive dialers enable the agents to contact a large number of leads in a short period with a higher possibility of connection.
4.  Reporting/Quality Analytics
The reporting and quality analytics update the supervisors of outbound call-centers regarding the performance of call-center agents.
These analytics give real-time insights regarding an agent's performance and let the supervisors inspect other metrics to further take informed decisions. Hence, it is undoubtedly an important feature to have for any outbound call-center software solution.
Real-time data of reporting/quality analytics enable the supervisors to make informed and judicious decision using during the resource allocation or campaign management.
These analytics allow the supervisors to have detailed knowledge regarding what is happening in his/her team.
The real-time statistics make it easier for the supervisors to monitor and improve the quality of an agent's performance.
5.  Integrated Business Tools
Every outbound call-center depends on data in order to deliver the most efficient performance. A call-center software solution that seamlessly integrates with the third-party applications or business tools can fetch vital insights for the call-center agents and make their task way easier.
The common business tools an efficient outbound call-center solution integrates with are –
           a) CRMs
           b) E-commerce platforms
           c) Helpdesks
           d) Live Chat systems
           e) Marketing software solutions
This integration enables a call-center software solution to display a customer's previous phone calls, purchase history, chat transcripts, notes, voicemails, cases, support tickets, and other data. The integration of data happens through two-way synchronization. Whenever an agent updates any data regarding a customer into one business tool, these data are automatically added into all integrated business tool.
This type of integration allows the call-center agents to offer the best service to the customers. It also eliminates the chance of entering redundant data into multiple systems.
The integration with third-party business tools also streamlines the workflow of agents which increases the overall performance and productivity of an agent.
Conclusion
An outbound call-center software solution cannot deliver a scalable and comprehensive outbound process if it does not include these features. Hence, it is crucial for every efficient call-center software solution to include these five features.
They can greatly improve the agents' efficiency along with the overall performance of an outbound call-center. These five essential features can also improve the way any agent communicates with their customers. Leverage the power of a call center solution that continuously synchronizes data between all integrated business tools for your contact data list to be up-to-date, always.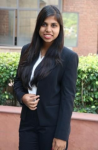 Niharika Gupta is working with the Digital Marketing team at
CallCenterHosting
. Music and reading are things that have an equal place in her heart. Technology has always fascinated her and writing about technology and other general topics is something that gives her utmost happiness.
See more article by
Niharika Gupta
Connect with her via:
Facebook
|
LinkedIn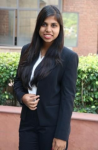 Latest posts by Niharika Gupta (see all)