There was a time when businesses made customer outreach by dialling the contact numbers manually. It demanded a lot of efforts from the agents. Things changed later when cloud technology started supporting the data through analytics with more focused results. Cloud brought in several kinds of innovations, and predictive analytics is one of them. As a result, call center dialers became more intelligent as cloud predictive dialers came into existence in the mid-80s by using the idea of predictive analytics.
Every analytics involves some formulae or algorithm that does a systematic analysis of data and produces results. Predictive dialers use an algorithm to decide when to make a set of outbound calls. This ensures a higher number of connections between agents and customers.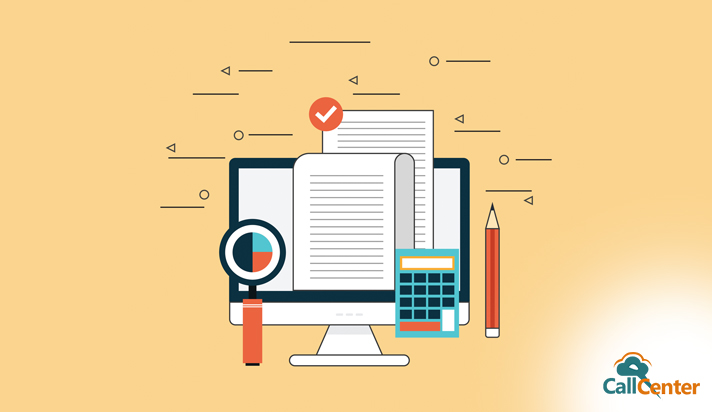 Here, the average handling time of the agents plays an essential role, as the hosted predictive dialer decides the best time to make outbound calls by predicting the time of availability of the agents.
The precision of predictive dialer has influenced the usual ways of doing business. Because it has reduced the gap between a business and its customers. Let's understand how predictive dialers are supporting various businesses today.
Importance of Predictive Dialer for Business:
1. More Customer-Agent Interaction
The algorithm of cloud-based predictive dialers helps in improving the numbers for customer-agent interactions, and it also makes sure that the call waiting time is reduced to a minimum. A marginal call waiting time is essential for optimum customer experience.
With the help of CRM and predictive dialer integration and setting a proper dial ratio, the possibility of agent-customer interaction increases. Only a higher number of customer-agent interaction can lead a business towards higher sales.
This dialer helps in retaining/enhancing the quality of outbound calls with regards to timing and call routing despite the high volume of customers.
2. Sales Acceleration
Hosted predictive dialers help in sales acceleration by doing effective lead management. Every single lead comes with an opportunity for more sales. But, the important thing is to handle every individual lead with precision and planning.
For example, once a lead is contacted, the follow-up and call back becomes equally important. It may take several attempts to connect with the same lead. And win a customer in him after making some purposeful communication.
It also saves the entire communication history of the customers. This further helps the agents to have business communication with all the related customer information in hands.
3. Updated Customer Database
Customer information is the most critical asset of every business because it offers insights into customer trends and behavior. This customer related data goes through the analytics. And the deduced result carry the potential to support the business with higher sales.
Predictive dialer easily integrates with the CRM software, the customer database always remains updated, and agents carry plenty of information to communicate with the prospective customers.
Here, it is necessary to mention that every piece of customer information has a crucial role while making a sales pitch. For example, two customers in different time zones can be approached at different times. Compartmentalization of customer set also includes their business interests, that results in an intelligent customer outreach.
4. Higher Efficiency
Every business looks for efficiency, and it is only achieved if the resources, be it technical or human, are utilised in the best possible way. The algorithm of this dialer deduces the already saved customer data to some meaningful results.
Depending on the average handling time of the agents, it makes outbound calls by predicting the availability of the agent. So, in this way, the overall efficiency increases to a much higher level with steady communication between customer and agents.
For example, an e-commerce company can reduce the total number of call drops and call waiting time to a substantial level by just using cloud based predictive dialers.
5. Cost Effectiveness
Every business looks for cost-effectiveness that's why spending on the right tools with the required features produces much better results.
The best part with predictive dialer is its integration with cloud which makes it completely free from hardware or any physical infrastructure.
Some businesses ask for the customer outreach, but the intelligence behind making these outbound calls decides on the overall volume of meaningful customer connection. This dialer excludes DND, fax lines and voice-mail while connecting to the agents.
Predict about Your Customer
Predictability brings in manageability. Every business wants to predict about its customers in one way or another. Predication about customer behaviour, their interests and inclinations are being widely practised today.
Hosted predictive dialer is a well-equipped tool in the call center environment that makes customer-agent interaction highly possible.
In such an exponential growth of volume and customers, delivering a seamless experience to the customers has all the reasons to ensure a steady business with purposeful customer connection.

Latest posts by Vipul Srivastav (see all)