Nowadays, customers connect and interact with businesses through multiple customer service channels – telephone calls, voice chats, live chats, emails, text messages/SMS, social media, online discussion forums, and mobile apps.
But a large percentage of customers still access customer services by telephone. Hence, it becomes essential for enterprises to optimize their inbound and outbound call center operations to improve customer experience, promote brand loyalty, and drive sales.
The business can easily modernize and optimize their call centers by leveraging robust outbound call center solutions like automatic dialers or auto dialers.  As its name indicates, an auto dialer is an electronic device or a software application designed with features to dial telephone numbers automatically.
Once the existing or prospective customer answers the call, the auto dialer delivers the desired message by connecting him/her to a live agent or playing a pre-recorded voice message.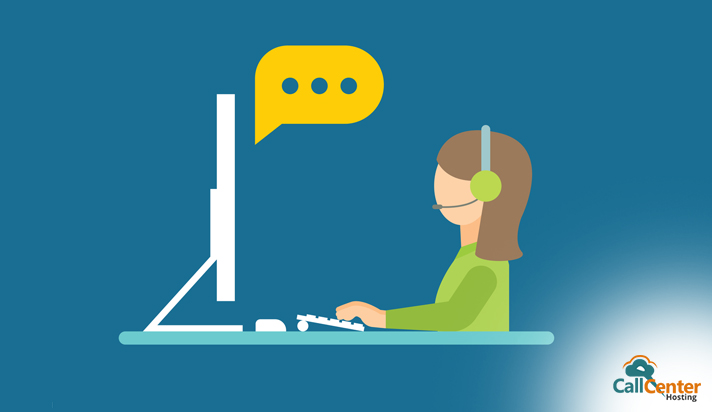 The auto dialer solutions can be divided into two broad categories – IVR integrated dialer and predictive dialers. As predictive or power dialer software connects the call to a live agent once he/she is free to handle the next call.
On the other hand, the IVR integrated applications enable customers to gather additional information by providing a myriad of self-help options. The customers can also obtain specific information related to product/services by pressing particular buttons on their phone keypads.
The worldwide dialer markets have been growing consistently, and call centers have come up with various insights to make dialers highly result oriented.
And now, the automated dialing systems help businesses to improve customer experience and agent productivity, along with sales acceleration. There are also a number of reasons why your business must leverage auto dialers to make the most out of the available resources.
1. Eliminate Manual Dialing
Unlike conventional telephony systems, auto dialers help your business to improve operational efficiency and agent productivity by eliminating manual dialing. In addition to dialing the phone numbers automatically, these solutions resolve common outbound call center issues like misdialing, call drops, and additional wait time.
The auto dialing solutions come with a feature to detect voicemails, answering machines, busy signals, and DNC (Do Not Call) numbers. Hence, they route only calls connected to human voice.
2. Curtail Agent Idle Time
The auto dialing solutions further boost agent efficiency by reducing idle time significantly. They route the connected calls to the available agent immediately. So, the process of finding a customer to speak with gets much easier and more frequent.
Auto dialer influences various aspects of outbound dialing. While calling a number manually, the agents have to wait until the call is connected. Also, they need to spend additional time listening to answering machines and busy tones.
Detection of answering machines, busy tones, and disconnected calls help agents to spend lesser time idly. Auto dialers maximize agent utilization to the maximum possibility and increase number of interactions with existing and prospective customers.
3. Improve Lead Conversion
Your business can also use auto-dialing solutions to understand the preferences and choices of the customers. The self-help options such as IVR integration with dialers helps agents to check if a lead genuinely qualifies in the scheme of the business.
The agents can further improve lead conversion ratio by maintaining and updating a call-back list. The call-back list helps agents to interact with the customer at the right time by making perfectly timed outbound calls.
4. Personalize Outbound Calls
The features provided by auto dialing software help agent to access and manage client data. The interactive dashboards provided by these solutions make it easier for agents to access previous call records and update customer information instantaneously.
The agents can harness the updated information to personalize customer interaction and accelerate query resolution. A list can be maintained for those customers who need multiple consultations to take decisions related to product or services. Such personalized calls help your businesses to drive sales and promote brand loyalty.
5. Boost Sales and Marketing Efforts
While calling customer manually, telemarketing agents often lack the information required to engage the customers. Hence, they often find it challenging to increase conversion rate and boost sales.
The auto dialing system helps sales representatives and marketing professionals to access updated customer information before making the outbound calls.
They can leverage the updated customer information for personalized interactions with customers and close the sale successfully. Many businesses are leveraging auto dialers to improve their sales, marketing, and collection efforts.
6. Facilitate Real-Time Reporting and Monitoring
In addition to modernizing the call center, you also need to monitor and assess call center performance consistently. The latest auto dialing systems come with built-in functionality to record calls for both quality assessment and legal requirements.
The supervisors can evaluate the recorded calls to motivate and assist agents in improving overall customer engagement.
Also, the decision makers can take advantage of customizable dashboards and reports to improve call center performance by detecting and resolving performance bottlenecks in real time.
On the whole, the auto dialers help your business to improve customer experience and boost agent productivity. Your business can further leverage the robust outbound call center solution to optimize sales, services, and collection processes.
You have option to choose from a wide range of auto dialer systems. But it is always important to invest in the right auto dialer software to reap these aforesaid benefits in both short and long runs.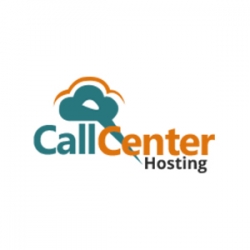 Latest posts by CCH Editor (see all)