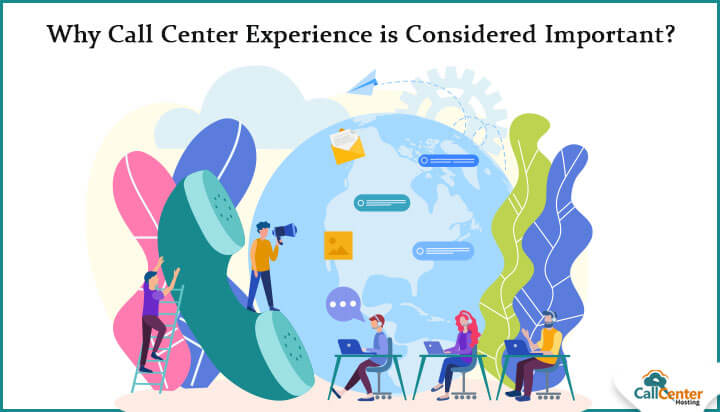 Call centers help build a reliable bridge between a business and its customers with the help of trustable customer interaction. The call center agents act as the front desk of your business and are entrusted with the challenging job of appeasing and pleasing the customers. Call centers are also responsible for reaching out to potential customers and handling inbound and outbound calls.
How do call centers work?
Mostly customer-centric companies such as telemarketing companies, help-desk providers, polling services and other large organizations that use telephonic communication as the main tool for ensuring a satisfied customer use the call center service.
Usually, an inbound call center attends a large number of incoming calls at once; it monitors the frequency and redirects the calls to the available agents. Meanwhile, if the customer call is kept in the queue, the IVR system can address him/her with interactive communication that eases the routing process.
However, in the outbound call centers, agents are supposed to make calls to customers on the company's behalf and generate leads and practice customer retention. Automated dialers are used for maximizing efficiencies and they process the call to the available agent through the IVR phone system.
How Important are Call Centers?
Customers have high standards of expectations from the service providers. Other than just addressing the problems and issues, they need their grievances to be resolved immediately. When the customers expect a quick resolution to the issue, they turn to their telephone first.
Being one of the most frequently used sources of communication, telephones are used by a large percentage of the customers and clients worldwide to reach out to the service providers which, is higher than any other communication channel.
Also, when it comes to providing your customers with efficient and effective assistance, cloud-based call centers have figured out availability as the best solution.  Cloud-based or virtual call centers can be available for the customers 24 X 7 as they allow remote agents or rather during a time slot that syncs with the customers' requirements.
Other than fulfilling customer's needs and meeting the expectations, phone call handling and verbal communication act as a valuable investment with the customer. Phone calls prove to be the most important way of interactions that service providers can have with their customers.
Why Customer Experience?
In order to evaluate your call center's performance, you need to know the impact your service is leaving on them. There had to be some barometer that helps you succeed in analyzing how capable your call center service is in resolving the customers' issues and promoting the services.
At the end of the day, it is customer satisfaction that counts and lets managers in making accurate decisions on the KPIs. Also, the service quality when evaluated by the customer's end best serves as a reality check of areas that require improvement.
Ways to Acquire Customer Experience-
1. Post call surveying
By providing your customers with a short and less tiring feedback system, you can easily get to know about what actually bothers them. After this feedbacks are collected, you can get them analyzed and in some cases, report back to the client.
Feedback helps in exploring where the call centers are lagging and what weakness needs to be overcome. You can even get a closer look at the processes that working ineffectively, measure how satisfied the customers are, supervising activity codes.
The sole purpose of taking feedbacks is not only to keep them recorded but to work upon them and act immediately on the amendments that really need to be infused. You can even think of introducing IVR surveys or send questionnaires via email.
2. Getting the call rated
You can adapt this method for measuring the call center's service. A small change in agent handling can help you know what your customer is experiencing. All you have to do is to instruct your agents to ask the customers for a rating or a score as the call is about to end. This method brings less hassle to your customer as all they have to do is press a button for once.
3. Introducing speech analytics
Nowadays we are blessed with tools that help in the analysis of speech. The tool uses voices and sounds and interprets them so that you can manipulate the customer's intentions. The tool works on the tone, voice texture, vocabulary, word mannerisms as these parameters help you explore more informed ways to interact with the customers.
4. Keep an eye on web activities
With the advent of tracking technology, there are opportunities to observe interactions among users on social platforms. The users tend to share their satisfaction via rankings, polls, questionnaires and feedback forms. The self-service platforms have become alternate for telephone-based customer service.
5. Measure satisfaction
Most of the time, business owners and managers are worried about the negative feedbacks and complaints from the customer but other than that, appreciation must be taken into account as well. Positive and happy comments from the customers make you realize where your performance stands.
The Bottom Line
Now, if you are a customer or the call center agent, you probably have knowledge of how to experience sharing and feedback conduct work. Also, you might be aware of how they affect an organization's performance.
Negative remarks and feedback from the customer end help service providers in knowing where they are going wrong. Whereas, receiving compliments and appreciations boosts the agent's confidence that in return, proves to be beneficial for the firm.
It is an evident fact that customers continue approaching your service as long as they are able to find resolutions to their issues. There is a myriad range of problems that the call center agents face every day and they have to resolve the issue irrespective of what mental state the customer is having.
As the conclusion calls, one thing that needs to be considered amidst the discussion about customer experience is that the agents must always work on refining their skills so that the customers are delivered with the best phone-call experience.
Moreover, mild training and regular motivation play an integral role in drawing the silver lining in the performances of call centers.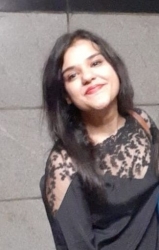 Latest posts by Aashita Sharma (see all)