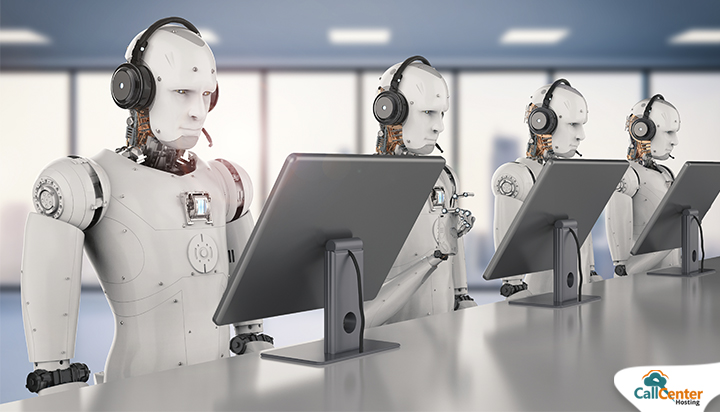 The COVID-19 pandemic has severely affected businesses across verticals. 
It was once believed that contact centers absolutely require a physical set-up. However, the pandemic caused many such centers to shut down or suspend activities for the foreseeable future. Contact centers that did not have business continuity plans in place were majorly impacted, going so far as to question their survival. 
However, contact centers slowly began the shift to a digital set-up. Initially, there were problems due to absenteeism, lack of proper infrastructure for the employees at home, data security issues, and lack of necessary hardware/software. This not only strained them but also resulted in sub-optimal customer service. 
Enter: cloud communication tools. 
Now you could virtually collaborate and communicate without losing any critical functionality. And this trend is not going anywhere—cloud contact centers are the future, and the future is here. 
Here a few requisites that are pivotal to have your contact centers up and running in this contactless world. Check them out right away!
1. Equip employees with appropriate hardware and software
To begin with, your employees are used to a regular office ecosystem wherein all their work requirements are met within an on-premise environment. It may take some time for them to identify their needs in a home office. However, there are a few general work-from-home basics that your employees should be equipped with:
Contact center representatives need to be provided with phones featuring good sound quality. With the increasing number of cloud-based contact centers, softphones can be your best bet. They let you establish a connection with cloud-based contact center communication systems seamlessly—right from your laptop or desktop. So you have all the information you need for smooth interactions, on one screen.
Computers, laptops, and mobile phones
You can offer your staff company-issued computers and laptops and allow them easy access to several tools and applications. Moreover, your cloud contact center provider may insist that your employees connect over a VPN for a secured connection. 
You can adopt various security measures and software on these devices so that your data is safeguarded even remotely. The cloud-compatible devices you provide will include applications that facilitate video chat and virtual conferencing, making remote work interactive and easier.
A high-quality Internet connection is cardinal for a cloud-based contact center to run successfully—especially when working remotely. The daily activities of a contact center agent involve attending to inbound calls, making outbound calls, and connecting over knowledge repositories. For this, one definitely needs a high-quality and reliable Internet connection. 
2. Maintain team collaboration
You need to make sure that your employees are provided with all the required tools to collaborate with their team in a remote environment. 
This includes tools that facilitate video conferencing, live chats, and virtual meetings. These tools enable them to connect effortlessly for quick clarifications, seeking help from supervisors or simply having a free chat to relieve work pressure. 
Moreover, you may use these tools to conduct online team collaboration activities. Be it a game night or an urgent group project, the cloud covers it all regardless of your location.
Additionally, virtual meeting tools can be used to conduct regular team feedback or performance review sessions. Not only does a face-to-face review throw more of a punch, it is also useful for creating personal connections with the team.
3. Effectively monitor and manage
It is important to adhere to work policies for remote work to succeed. A major part of this is effective monitoring and management. There is a thin line between closely managing and micromanaging your workforce. While micromanagement can result in team suffocation, closely supervising your team will ensure that they get all the resources they need to work comfortably in a remote set-up.
Ensure that you conduct periodic feedback sessions with your contact center team. They work in the frontline and any functional hiccups are first identified by them. Furthermore, an effective performance review process will allow you to recognize areas where your agents need help. Early correction of these issues will make sure that they don't spiral into bigger ones.
4. Opt for a unified communication system
According to a Statista Report, the unified communication and collaboration market grew by more than 17% in 2019 when compared to 2018—thereby reaching a size of 38.8 billion US dollars. Furthermore, it is set to grow to almost 50 billion US dollars by 2023.
A unified communication system functions on the cloud and facilitates the free flow of information, therefore eliminating working in silos. 
It provides centralized access to data. Therefore, your employees can work with official data irrespective of their location. It allows simultaneous edits and transfer of information even in a distributed environment. 
Unified communication systems eliminate the need to work from desks. These systems let you take calls even from personal devices and allow texting on instant messaging apps. This enables better mobility in a remote environment.
Moreover, your cloud service provider takes complete charge of the initial infrastructure set-up and ongoing maintenance. This helps you save on upfront investments. Even beyond that, the cloud is extremely scalable to accommodate emerging requirements. You are often charged based on the pay-as-you-go model. This means you will need to pay only for the resources and infrastructure you use for a particular period.
5. Ensure data security
Though Bring Your Own Device (BYOD) is the new norm, cloud service providers recommend the use of devices issued by the company for official purposes. They also do not motivate remote workers to connect over a public network for their official work. A few other data security practices to be mindful of in a remote setup are as follows:
Employees should connect over a Virtual Private Network (VPN). This restricts the entry of malicious entities to access the contact center network. 

Enterprise-wide training is provided to employees to ensure certain security measures. They are advised not to click on unknown links and check emails from unidentified senders. Your cloud service provider may also choose to conduct a company-wide survey to understand existing company guidelines and practices.

Anti-virus, anti-malware software, and firewalls are appropriately installed to ensure the protection of your contact center network.

Patch management and upgrades are done periodically to make sure that your enterprise system is on par with the industry requirements.

Compliance regulations are updated regularly to eliminate chances of penalties and damage to reputation. 

Employees are trained about the need to follow a stringent password policy. This includes the need to guard sensitive business information with strong passwords that aren't easy to guess. Employees are also encouraged to change them periodically. 

Appropriate account management policies are implemented that include the need for multi-factor authentication for sensitive information as well as role-based access to critical business data.
Wrapping up
Contactless contact centers are meant to sustain for the future. How well you manage this transition totally depends on the steps you take preemptively. Hopefully, the aforementioned points on a unified communication system, maintaining a secured environment, and having an effective workforce management system throws better light on a few aspects of succeeding in a remote contact center environment.
If you have any more doubts, feel free to reach out to us at 1-800-346-4974 or drop an email to sales@callcenterhosting.com. Our dedicated experts will be with you right away.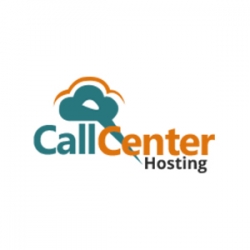 Latest posts by CCH Editor (see all)