According to a market research study conducted by PricewaterhouseCoopers, "Bad experiences drive consumers away – fast. Globally, consumers would stop doing business with a company due to unfriendly service (60%), unknowledgeable employees (46%), and lack of company trust (50%). One in three (32%) say they would walk away from a brand they love after a single bad experience."
The study further suggests that 75% of consumers want more human interaction in the future.
Call centers help businesses to boost customer experience and improve customer loyalty by facilitating human interaction. But no call center can meet customer expectations in the long run without enhancing the performance and efficiency of the agents consistently.
Each call center must keep in place a strategy to monitor agent performance and implement the measures required to improve their performance.
In addition to improving customer experience, monitoring the performance of call center agents helps your business to keep the agents motivated, improve their efficiency, and identify training opportunities.
You can measure the agent's performance score using two distinct types of scorecards– manual and automated. The manual performance scorecard helps you to measure agent performance accurately.
The interactive voice response (IVR) systems make it easier for you to use a manual scorecard by facilitating real-time call monitoring and call recording. But you need to listen to every conversation between the agents and customers while using manual scorecards.
While the automated performance scorecard enables you to measure their performance programmatically, that is, based on specific words, phrases, or silence(dead air).
However, automated scorecards, like other software applications, cannot make logical decisions.
Hence, you cannot use an automated scorecard to measure call center agent performance accurately. You can overcome the shortcomings by creating custom agent performance scorecards.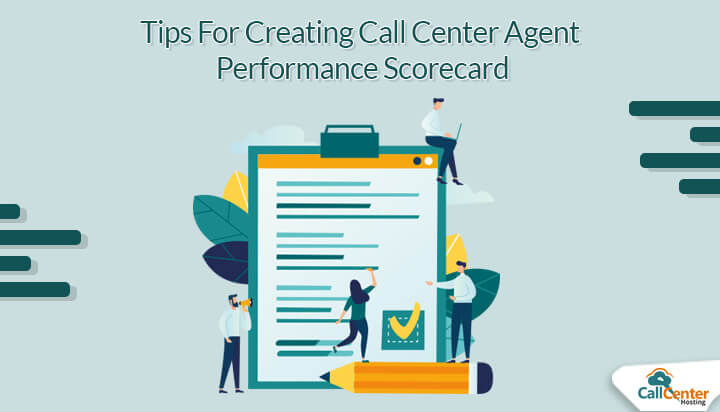 Here are 10 simple tips for designing an actionable call center agent performance scorecard:
1. Define the Scorecard's Purpose and Usage Clearly
The right call center agent performance scorecard will help you to make the right decision by measuring a slew of important factors – the strengths and weaknesses of an agent, training needs, and regulatory or procedural adherence.
However, you cannot use the same scorecard to evaluate the performance of inbound and outbound agents. It is always essential to create a custom scorecard for each department. Also, you must clearly define what the scorecard will assess and measure precisely.
2. Focus on Different Sets of Skills
In the age of omnichannel customer service, agents need to acquire multiple skills and perform various tasks. However, the skill sets required by the agents depends on the type of call they are handling.
In addition to designing separate scorecards for each department, you need to keep in mind a specific set of skills required by an agent. These skills will help you to decide the necessary categories to be included in the scorecard.
However, you need to ensure that the scorecard includes common and essential categories like greetings, customer identity verification, customer information updates, customer service personalization, call wrap-up, and follow up schedule.
3. Combine the Right Metrics
You can measure the performance of call center agents by using a variety of metrics, including first call resolution, customer satisfaction score, and average call handling time.
You can keep the scorecard effective by integrating the right metrics. However, you must remember that too many parameters will make the scorecard complex.
Also, agents will start focusing on metrics instead of customer satisfaction while handling calls. Thus, it is always essential to keep the scorecard simple and flexible by restricting the number of parameters or metrics to 15.
4. Define Each Metric Clearly
In addition to selecting the right metrics, it is also essential to define each metric clearly and unambiguously. You need to describe what a specific metric will measure or assess.
You can make it easier for agents to understand the parameters by explaining all the factors that impact the metric adversely. Also, you need to boost call center agent performance by describing the measures required to meet the metric consistently.
5. Integrate Manual and Automated Scoring Styles
As noted earlier, both manual and automated scorecards have their pros and cons. But you cannot assess the agent's performance accurately without integrating manual and automated scoring styles.
In addition to scoring agent performance programmatically, you must focus on leveraging the call monitoring and call recording features provided by hosted IVR systems. The integration will help you to measure overall call center performance, along with assessing the performance of individual agents.
6. Don't Compel Agents to Follow Scripts
The automated scoring style determines agent performance based on specific words or phrases. The agents often adhere to the scripts throughout their conversation with the customers to improve particular metrics.
You must remember that agents cannot bond with callers and personalize customer experience without interacting naturally and dynamically. While preparing the scorecard, you need to ensure that the metrics or criteria are not compelling the agents to adhere to a script.
7. Consider Different Types of Customer Interaction
An agent interacts with a variety of customers and resolves a range of customer service issues daily.
Hence, you must keep in mind the type, quantity, and complexity of individual customer interactions while measuring call center agent performance.
While designing the scorecard, you must focus on covering different types of customer service issues handled by an agent. You can measure the performance of an agent both qualitatively and quantitatively by emphasizing on varied customer interactions.
8. Don't Forget to Collect Agent Inputs
While creating the performance scorecard, you must remember that no agent wants his or her performance to be evaluated continuously.
It is always essential to keep the agents motivated by involving them in the scorecard designing process. You must consider selecting and finalizing scorecard criteria or parameters based on the information and suggestions of agents. The real-time inputs will help you to keep the scorecard realistic, and agents motivated.
9. Review Scorecard Parameters Periodically
You need to combine a variety of scorecard parameters to measure an agent's performance, both quantitatively and qualitatively.
But you must remember that call centers these days run inbound and outbound campaigns of different types and nature. Hence, you cannot measure agent performance accurately using specific metrics or criteria. You must keep the scorecard dynamic enough to review and adjust the parameters and standards from time to time.
10. Don't Treat Agents as Customer Service Robots
Many call centers these days automate communication using customer service robots. But you must remember that live agents are not customer service robots while designing an agent performance scorecard.
You must not evaluate the performance of an agent only based on the customer satisfaction score (CSAT). The agents deal with a variety of customers daily. Hence, they cannot make each caller happy. Your scorecard must emphasize on measuring call center agent performance based on agent efforts instead of customer satisfaction.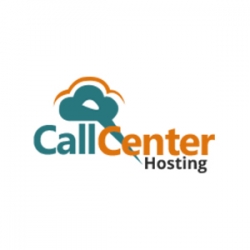 Latest posts by CCH Editor (see all)