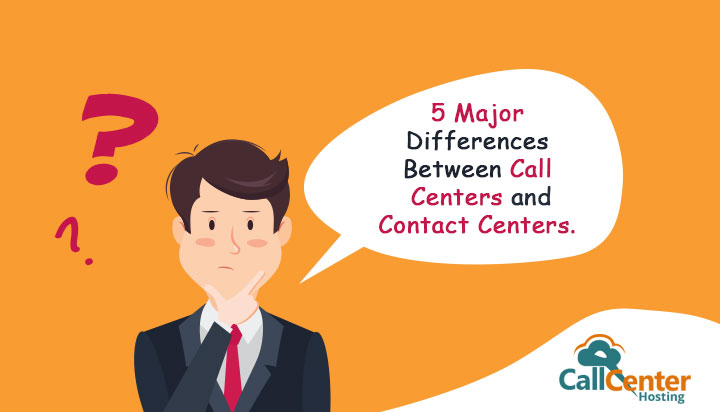 No matter what the sector, call center remains the center around which customer service revolves. They are the place where customers call in when they need help, and agents call for making sales. They are referred to the traditional method of contact, i.e., contacting over the voice call.
However, this is changing as agents now use different channels to communicate with customers. This has led to the evolution of call centers into contact centers.
Let's explore the difference between call centers and contact centers and how they are affecting the customer service.
What is a Call Center?
Whenever someone mentions a call center, the image that comes to mind is that of agents sitting in cubicles and answering phones. The image very near the truth as a traditional call center is a place where agents resolve customer queries and try to make sales over the telephone.
Call centers often work as the base where questions pertaining to tech support, customer service issues, and billing are answered by agents. These are termed as inbound call centers and they try to provide a quick resolution to customers.
The other type of call center is outbound call centers, where agents make calls instead of receiving calls. These are used to make sales calls, surveys, debt collection, marketing offers, among other things.
There are also some that combine the features of both outbound and inbound call center.
What is a Contact Center?
The term contact center reflects the use of multiple channels that are used by customers to connect to the agents. There is a growing trend among customers with many of them preferring to chat or email instead of talking over the phone. This has led to a shift away from the traditional call center format that has existed until now.
Customers now want more than one way to reach out to an organization, and this has ensured that organizations also have started to assimilate them with traditional call centers.
While most call centers can be effectively divided into outbound or inbound depending on their focus, the agents in both types of call centers contact customers either through your traditional phone lines or over VoIP. In contact centers, agents handle a wide range of communications.
In contact centers, agents offer solutions over chat, email, text, social media, etc. Modern call centers not only handle voice communications but communication from all channels.
Contact centers are usually integrated with Customer Relationship Management (CRM) System. CRM helps agents keep track of all the interactions the customer has with the organization across all the channels of communication.
Now let us take a look at what makes call centers and contact centers different from each other.
Channels of Communication
The primary difference between the two is the contact channels. Call centers interact with customers either through a traditional phone system or VoIP to communicate with the client.
Contact centers, on the other hand, allows customers to reach agents through texts, web chat, email, social media, and more. An agent can operate through all these channels. As they are integrated with the CRM, agents can easily track the previous communications and provide assistance as required.
Predictive Customer Service
Contact center benefits from various tools and analytics as agents can track customer behavior and reach out and answer their queries before they even contact them. Although technically speaking, the same could be done in a call center; also, it doesn't work that well in practice.
Not only call centers to have limited ways to contact customers, but customers are also wary of picking up calls from an unknown number, making voice calls ineffective.
Self-Service Options
Almost all call centers and contact centers use an IVR system, which acts as digital assistance that provides vocal prompts to customers and provides an option to input their choice through keypad entries. While IVR is designed to predict customers' intent and direct them to the right department. Sometimes, IVR even resolves the customer's issues without connecting to the agent.
But the difference lies in the fact that in contact center self-service, which was IVR does, can be done through two-way word drive text messaging or a chatbot. Both the method help lower the time agents spend on the phone, which in turns reduces the cost and wait time for other customers.
Consumer and Agent Experience
Agents working in call centers, often bear the brunt of customers who have been frustrated by the time it takes to reach an agent. The only way to overcome this issue is to cut the waiting time and letting customers interact through their choice of medium. The whole experience is not only enjoyable for consumers, but it is also less taxing for the agents.
Companies using IVR will find that it reduces the need for agents to respond to basic questions if the IVR is not optimized.
Contact centers, on the other hand, help the agents by integrating the system with CRM, providing scripts, etc. helping the agent offer a great experience to the customer.
Customer Data Management
When a person contacts a call center, they share several details with the agents, including their preferences. As the interaction takes place over a call, the agent has to fill in the details later on, which can lead to agent omitting essential data due to forgetfulness.
The use of digital channel by contact centers, customers' data management becomes easier. Software used in contact centers gathers data from all contact point and provides a single view to the agent.
Organizations can also use the collected data to predict customer behavior or suggest new products. Businesses can get more data by opening more channels of communication. All this makes it possible for an organization to provide exceptional sales figures, something that can't be done with call centers.
Conclusion
The very primary difference between a call center and contact center would be just the name, as both are just an outlet for providing customer service. But dig a deeper, and you will find that contact centers are future of call centers. Not only they offer multiple channels to customers for contacting an organization, but they also provide better data collection points and management, helping agent provide better customer service.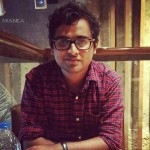 Latest posts by Harshvardhan Sharma (see all)