Do you remember the last time you called a customer service number and the agent, despite trying her level best, couldn't come up with a solution that you were looking for? It happens many a time. And you ended up with a feeling that the company that outsourced this contact center might be at a big loss because of the visible gap between the customer's need and the delivery of the service.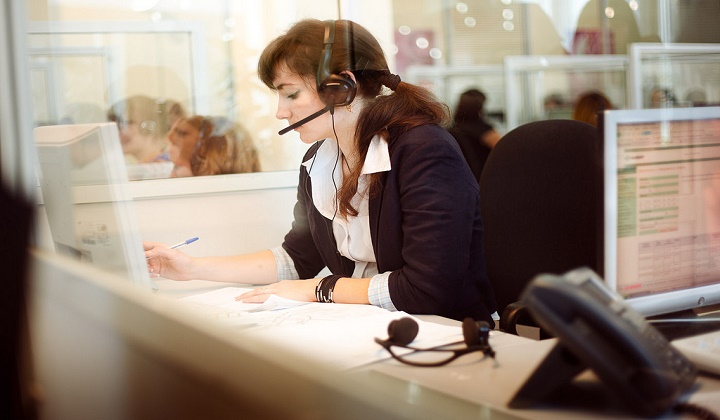 Image Credit: Water Veritas via Flickr
Choosing the right contact center for your business is a crucial thing. Let's look at some points that should be thought over before you outsource a customer support system for your business.
1. Understand your Business Needs
You should be very clear about your business needs because with this kind of clarity you will be able to understand better, the kind of service you require. This also includes understanding your customers, whether the service, you are providing is fulfilling their needs, commensurately.
2. The Methodology of the Service
The methodology followed by the contact center is an essential thing to be taken care of. If you are choosing a contact center, understand their way of customer service execution. The team behind the agent and the agent's awareness itself play very important role for a seamless customer experience.
3. Getting Referrals
It is always worthwhile to get feedback from those people who are already in the boots you wish to put on. So if you have zeroed in some names of contact centers, better talk to their clients and check if the results related to the service are satisfactory.
4. Dealing with Customer Data
Customer data gives many cues about the well-being of your business. It is necessary to know how good a particular contact center is at handling such customer data. Data mining brings in many meaningful solutions to your business.
5. Virtual or Traditional?
Now this question is worth answering before you reach your decision. Traditional contact centers are getting obsolete gradually and virtual call centers are rising. With the advent of cloud technology, the contact center environment has become much more efficient than their previous versions and cloud has brought in best customer service solutions using the best of contemporary technologies and the most sophisticated features.
6. Effective Promptness
Customers look for the best service in the least time invested. The promptness behind the service and how effectively it is being delivered, ensures that customers will remain in the orbit of your business with loyalty. Of course, the business solution you have designed always has a priority but when the customers are in need of support, only the effectiveness of the customer service proves your concern for the customers. Contact center is a meaningful medium to do so.
7. Using Social Media
The marketing activities through social media is rife. Make sure the contact center you are choosing is not lagging behind in this area. They should be good at social media activities and use multiple channels to access your customers with meaningful conversation. A contact center should be well aware of the current trends in business and customer service solutions.
8. Cost behind the Service
If you are running a business, then considering about the economics behind it is an indispensable thing. You have to channelize your capital to flow in the right direction. Outsourcing a customer service calls for money. Virtual contact center gives you many options to choose from, according to your business needs because they work on cloud based technology. You don't have to pay for the service you don't need. Virtual contact centers give you such autonomy.
9. Policies, Procedures, and Security Measures
You should be well aware of the policies of the contact center. Look for the procedures followed by them and if they provide a report with specific details about the service for your business and customers, if needed. Security is another essential thing that should not be avoided. The customer-centric crucial data related to your business should be in safe hands.
10. Innovations are Unavoidable
Changes are imminent. The behavioral patterns of the customers and their interest vary with time. A contact center should keep track of such shifts and they should avail the customer service in the best-suited language for the customers, considering innovation and the ongoing trends.
Pay Attention and Go for the Best
So if you are outsourcing a customer service for your business then these are various factors that should be taken into consideration. The above ten give a glimpse of the essential ones that will help you to zero in the best contact center for your business.

Latest posts by Vipul Srivastav (see all)