Jack wanted to foray into call center business and his very initial concerns were the recruitment of agents, space and economics related to the initial set up. But Jack did not have much experience with the entrepreneurial ventures.
For Jack, the idea of a call center was, agents sitting in the office separated by walls and indulged with customers over the phone in front of a computer screen. But in a very little course of time, Jack got to know that the imaginary picture, he had about call centers is becoming obsolete now, gradually.
With the advent of Virtual call centers, the idea of running a call center has become much easier and it has brought a substantial shift in the call center environment from the traditional hardwired call centers. Based on cloud technology, other features of virtual call centers are easy to manage and ensure a better customer satisfaction ratio.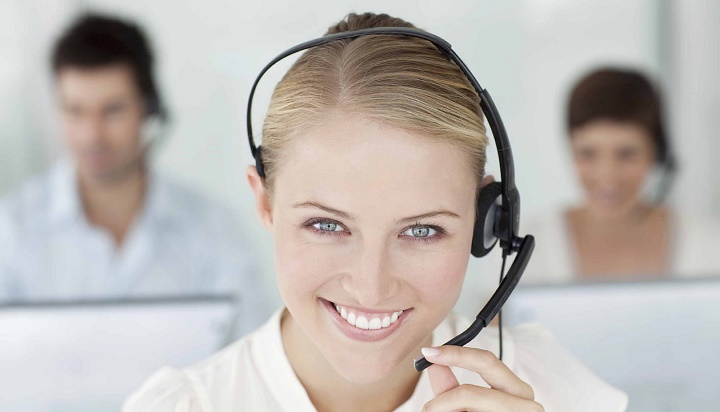 Image Credit: samuimm via Flickr
Let's look at the advancements that virtual call centers have brought in the today's call center environment.
Why a Virtual Call Center?
The innovative ideas behind a virtual call center are many, flexibility, security and autonomy are just a few to mention. A virtual call center is based on cloud technology that has already proved itself stable and secure.
For a virtual call center, you just need a good internet connection, some equipment and you are good to go. There is no need for space to accommodate your agents.
1. Cost Effectiveness
Virtual call centers are cost effective as they need much lesser investment for set-up. For a person like Jack who, already has financial concerns, such features of virtual call centers bring a big sigh of relief.
The call center software updates itself on its own. And the acquired technologies for the call center, such as a good internet connection and a dedicated phone line don't ask for big investments.
2. Autonomy to Agents
Maintaining a hassle free, humane environment at a hardwired call center has always been a big task because of the work pressure they undergo on a daily basis. Here a virtual call center stands far ahead than the traditional call centers.
Agents can be anywhere in the world, if they have internet access then they can handle customer's queries without any hurdle. A good call center software, installed in a device, is all needed to execute the customer support process.
3. Sophisticated Features
There are several cloud-based features and services that are used in a virtual call center. Predictive dialer, VoIP calls, auto dialer are a few to mention. These features consolidate the customer support system in a far better way.
In comparison to hardwired call centers that are tough to set up and not so easy to manage. It also requires maintenance and attention to the equipment. In this way, virtual call centers give a big advantage as they are easy to set up and maintenance takes a backseat.
4. Data Management
For better customer retention, it is very much necessary to manage the data related to call logs, the time duration of the calls, agent's performance and customer satisfaction metrics. In a virtual call center, the call center software comes with all these features that give meaningful insights about the customers and agents.
The traditional hardwired call centers lack in this area as they have to outsource other companies for the data mining activities, who charge a considerable amount of money for the service. The call center software does the data mining as effectively.
An Inevitable Paradigm Shift
Virtual call centers ensure that the shift from traditional to virtual is inevitable because of the benefits that come handy with them. A call center is a medium for effective and fruitful business communication between agents and customers.
So a person like Jack who are willing to set up their own call centers, the virtual platform ensures a much better return on investment.

Latest posts by Vipul Srivastav (see all)