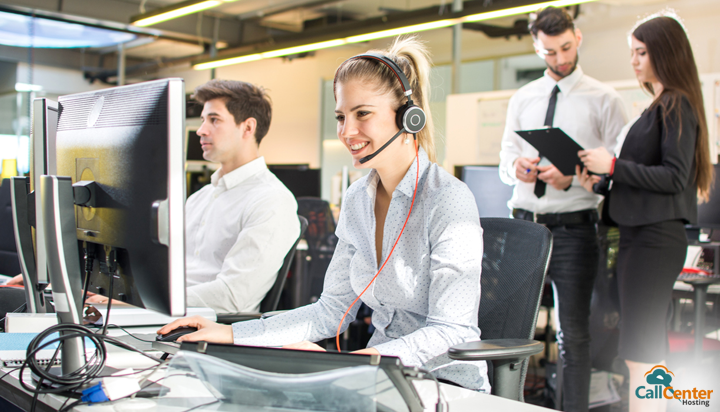 Do all call-centers perform the same tasks and activities? The answer is no. Broadly, there are two types of call centers – outbound and inbound. In outbound call-centers, the agents call the customers on behalf of a client or a business.
A majority of these calls (approximately 27%) are made to offer proactive customer service.
Call-center agents also make sales-calls to the prospective and existing customers.
The outbound calls are made for debt collection, cross-selling or up-selling activities.
The outbound call centers also perform customer satisfaction surveys, market research, and appointment booking.
The basic operations of outbound call-centers differ from that of inbound call centers. It is crucial to understand the basic features of the outbound call center. Every successful outbound call-center focuses on the following four functions. Read on to find out what they are.
1.  How to Establish Communication
For outbound call-center agents, it is important to evaluate the value of a business's channel of establishing contact. This information enables the agent to determine the correct platform of communication depending upon the contact's preference.
In this digital era, there are multiple media of communication, and some customers prefer emails or SMS over phone calls. Agents may use the latest outbound call center software solutions to collect detailed information about the contacts. Latest outbound dialers give multiple options or multiple channels of communication to the call-center agents.
2.  Determining Practical and Lucrative Reasons for Calling
To ensure a brand's profitability, the call-center agents need to establish productive contact with the customers or prospects of a business. If an outbound call-center has a definite idea regarding a client's objective, then it becomes possible for a team to launch successful campaigns. The call-center agents may use the dialer to contact customers for the following purposes.
To establish contact with the prospective customers
To follow up on the marketing campaigns to qualify leads
To make appointments on behalf of the sales team
To ensure that a customer's initial experience has been satisfactory
To encourage repeat purchase or to confirm repeat orders
To create up-sell opportunities
To increase online conversions by calling the visitors of a client's website
To call clients for debt-collection
Agents of outbound call-centers may use these opportunities to establish effective interactions with customers. An efficient outbound call center management team may find other opportunities depending upon a business' or an industry's unique requirements.
3.  Automated Dialing Solutions
For outbound call-center agents, it is no longer necessary to manually dial a phone number. Advanced outbound call center software solutions automatically select the contacts to be dialed from the list as per the rules set in the campaign. It not just increases a call-center agent's efficiency, but also eliminates the possibility of any mistake, unlike manual dialing. There are three types of automatic dialers to benefit call-center agents.
Preview Dialer
The 'preview dialer' presents detailed information about the call once an agent is ready to call. It automatically dials the number after a pre-defined duration which gives an agent the opportunity to preview a customer's details before launching a call. This type of dialer is beneficial when a call-center agent has a complicated case-history to study before making a call.
Predictive Dialer
This one is another form of automatic dialing facility for the call-center agents. When using a predictive dialer, an agent can establish a connection with the next contact immediately after completing the previous conversation without any delay.
A pacing algorithm controls the dialing rate for each campaign.
It monitors an agent's average call duration and dials the next contact even before the current one ends.
This dialer can automatically synchronize the 'contact rate' according to an operator's availability.
It can even automatically adjust the 'dialing rate' to maintain the synchronized 'contact rate'.
Progressive Dialer
A 'progressive dialer' offers the facilities of automatic dialing while reducing the risk of Silent/Abandoned calls. Similar to the 'Preview Dialer', a call-center agent may have a preview of a contact's details before dialing a number. However, this dialer has an additional feature to improve the efficiency of an outbound call center management team.
The system can automatically and immediately disconnect a call that does not result in ringing.
This system can automatically disconnect unanswered calls after a pre-defined number of seconds.
An automatic call-control feature that is available through advance outbound call-center software solutions reduces an agent's involvement in the dialing process and improves their efficiency when handling multiple calls. A progressive dialer is extremely useful in campaigns where a brand's primary objective is to renew or up-sell a service or product.
4.  Determining Ideal Time of Calling
Outbound campaigns are either sales campaigns or initiatives to collect the debt. Hence, the main objective of an outbound agent is to secure a result from the customers even if that is an indirect result, such as ensuring a customer's satisfaction or requesting them to settle a debt. However, it may become difficult for the outbound call center management to secure these results if the agents fail to reach or influence their contacts. To guarantee success, the agents may call the contacts at convenient hours.
A recent study on the behavior of contacts reveals that mid-afternoon or early evening calls have a higher chance of reaching contacts or generating satisfactory results.
Some unique factors also determine the best time to connect to the contacts. For example, it is hard for a call-center agent to properly influence contacts during the business hours if they have professional engagements. A call-center agent may think from a contact's point of view to predict the supposedly suitable time for calling.
In some scenarios, an agent may call a customer at a pre-arranged time for convenience.
The outbound call-center agents may use early morning hours for business to business calls.
Conclusion:
It is not easy to ensure a successful outcome for the outbound call-centers; however, it is not impossible. With a clear understanding of the outbound call center features, the efficiency of call-center agents can be improved for delivering a result-oriented service.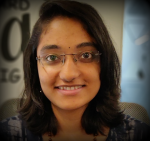 Latest posts by Jincy Joy (see all)