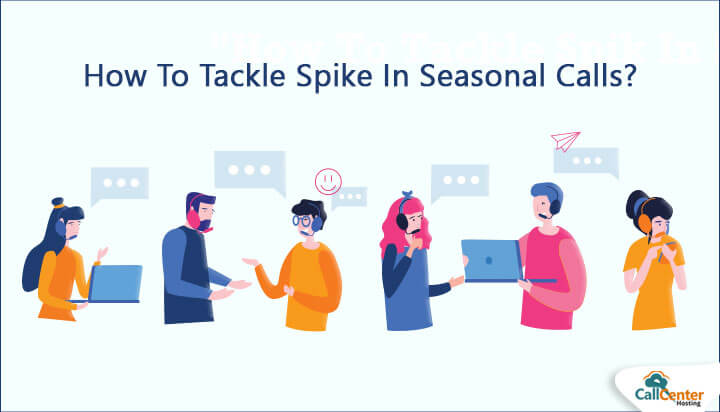 A seasonal spike in customer demand is often good news for the businesses but usually brings challenges for the call center agents. During the sale season, the inbound call volume is very high and needs immediate resolution.
Irrespective of the fact that these calls are planned or unplanned, they frequently occur in a business operation.
On paper, it would seem like an easy job to manage large call volume, but this increase can go as high as three times (rough idea) the usual number of inbound calls. Although businesses are already prepared for such seasonal calls, most of the time, plans fail, and preparations fall short due to various unpredictable factors that can occur during such times. Failure to attend these calls leads to frustration among agents, managers, supervisors, and even customers.
Before we go further, it is essential to understand that this spike in calls usually occurs in two cases;
Businesses and companies launch a new service or product in the market, especially around festival seasons such as Christmas, or New Year.
When businesses spend an extensive amount of time, money, and human resources on advertisement and promotions. This product promotion can lead to a trend among the audience, leading to general concerns and doubts about the product, resulting in large call volume.
This brings us to an important question that leaves us wondering, "How can call centers manage their team and agents to handle a huge increase in incoming calls that can run for hours, days, weeks, and even months?"
There is no crystal clear or outlines answer this question. Still, there are some best practices that can help call centers manage their way of delivering uncompromised service and resolutions to the customers during seasonal sales.
Let us know what practices can help in tackling this unusual spike in inbound calls from the customers.
How to Gear Up for Spike in Call Volumes?
1. Sufficient Staffing
The key to answering all the incoming calls in a difficult situation such as a seasonal spike is that you have an ample number of staff and agents available for attending the calls.
For efficient traffic management, hiring more and more staff is often considered as the solution. You don't need to hire these agents as permanent; you can employ the interns or temporary trainees. You can try to employ twice the number of agents already operating at your office.
You can also try to train and teach these hires about usual calling trends and basic ways of handling these calls. Doing so will reduce stress and pressure among the existing staff and reduces the cost of enhanced training.
If you are unwilling to go through the hassle involved in the hiring process, one way of managing this spike in calls is by asking for external help. You can think about collaborating with the agency which is not facing such overflows of calls and can lend you their services for handling them.
Make sure that such companies are capable of providing adequate training and updates services to the agents.
2. Encourage Proper Handling of Calls
If you face a spike in calls, understand that customers have a heightened interest in your brand and its services. Such situations demand evaluation of the team process and the way agents are handling these calls. You cannot afford to lose customers during peak season when it is possible to convert customers into leads.
To ensure that your agents and teammates have in-depth knowledge about your product or service and essential company policies. You should monitor the time that an agent spends on each call and the time they take in delivering the best resolution.
Also, it becomes the ultimate duty of the manager to go through the feedback provided by the customer or the requests they make and act on them immediately.
3. Call-Back System
If you deploy the call-back feature in your call center system, it might prove to be very helpful in cases when it becomes a necessity to keep the customer satisfied. The call-back system works on the ticketing technology in which the customer automatically gets a call-back after being missed.
It is recommended that call centers ask their customers to leave text messages. Call centers can also try to send emails with ticketing numbers or codes that register their query. A scheduled call-back can then resolve this query from the customer.
4. Deploy Self-Service Channels
Technology becomes helpful when it comes to the management of an unexpected increase in calls. Tools such as self-service options include IVR, social media updates, auto emails, SMS, chatbots, and FAQs streamline the process, and provide the customers with options multiple channels to reach out to you for getting their queries and concerns answered.
5. Coordinate with the Other Department
During challenging times, a company must work in close coordination, and all the other teams provide their aid. If there is balanced coordination between the marketing and the customer care team, it can result in the efficient handling of calls using better strategies and statistics.
Also, the customer support team must be involved in all the marketing strategies and activities as it would help them understand the possibility of queries that can be foreseen.
6. Call Volume Prediction
The easiest and best strategy that a business can deploy to tackle the spike is by predicting the increase in call volume. Managers can observe past spike trends and patterns and can have an approximate idea of the call volume spike that can occur in the future.
A close observation of this increase in calls by using tools can be helpful for managers in hiring and training agents to deliver the best customer service.
7. Queue Up Important Information
Sometimes it is not necessary to attend the call for resolving it. Usually, customers tend to ask similar kinds of questions that have basic answers to them. If such queries are resolved automatically before reaching the agent, it will reduce a lot of burden off the agents' shoulders.
You can use the IVR tool for such a purpose where customers can enter their choice and get their queries resolved via machine or pre-recorded solution. This would help save a lot of time for the customers as well as agents.
Summing Up
Despite various challenges and failures, mangers usually like the seasonal sales time when these queries are at peak. This spike in incoming calls from the customers is seen as an opportunity by the call center managers as it brings the probability of high rates of lead conversion in the least amount of time.
Such challenges prepare agents for every type of customer and query that can occur at any point in time. This spike can be seen as an extended training program that helps imbibe speed and efficiency in them.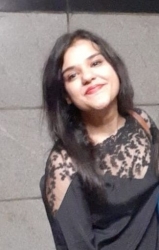 Latest posts by Aashita Sharma (see all)