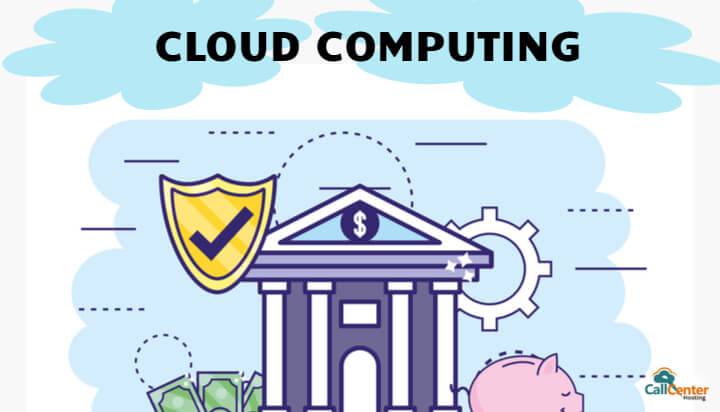 Cloud computing is a critical part of the new generation of changes happening in the IT sector. The emergence of cloud-based computing makes it easier for various industries to adopt this technology, and naturally, the banking sector is no exception.
At present, a number of banks have migrated to, or are in the process of migrating their traditional infrastructure to cloud-based computing. For banks, cloud-computing solutions present the most significant degree of simplification in terms of maintenance and use of information system.
Cloud-based computing aids banks in the areas of data security as well as business continuity. Both of these functions help the banking industry to work more efficiently.
Benefits of Adopting Cloud-Based Computing in Banks
Banking industry requires an extensive application of computing technology, and with cloud computing emerging as the next big thing in the IT field, more of them are considering migrating to the cloud to create more value for themselves.
For them, the adoption of cloud-based computing brings a number of benefits, such as simplified IT process and management, along with the better quality of service and reduced operational costs.
The 4 key benefits of moving to cloud-based computing for banks are: –
Operational Cost Savings
Banks that adopt cloud-based computing forego the need to buy data center. They also need not buy storage devices, software licenses, servers, and network equipment. Any technical issue, or a software or hardware issues, are handled by the cloud computing provider.
This way, banks get to use the advance application without the need for upgrading their infrastructure.  With services like storage and servers that are offered by cloud computing, even small and medium banks can create their IT systems quickly without investing a massive amount in IT infrastructure.
Migrating to cloud-based computing helps bank to make better their system flexibility at a much lower cost as cloud computing uses a pay-as-you-go model. This frees them from worrying about the technical nitty-gritty, like the capacity of the hardware and its performance, leaving them free to care about their own business.
Banks will need to pay a monthly fee, which is relatively low but will be free from making a capital investment in hardware as well the cost of maintaining it. They also need not consider depreciation and can easily get the latest platform and technological solutions. But the best part is, not paying for a system they might use in the near future but only for the resources that are in use in the present.
Greater Flexibility
Banks are one of the biggest buyers of IT technology. This can sometimes force them to come under the passive influence of their IT service provider in the field of technical direction that they should be taking. This often leads to IT expenses along with lock-in of all the IT systems with proprietary technology of a specific provider or vendor.
With cloud-based computing, banks gain access to infrastructure, application software as well as the development platform, that too without a huge investment in infrastructure. They are also not limited to proprietary software or solutions as earlier.
Quickly Deployed and Scalable
In case of your traditional IT infrastructure, when implementing a change, the bank will need to undergo a series of process. This would include the issue of a tender, product selection, buying, and installation and configuration. All this process can easily take several months or even more.
Cloud-based computing, on the other hand, has features that are easy-to-use and manageable and can be rapidly deployed. This helps the bank in expansion and deployment of various IT banking solutions when the need arises.
In a cloud computing system, the banking organization can easily complete the implementation of a new system or process in a few hour or minutes. This is because upgrades on cloud computing are a flexible affair and easily support the changes a bank require due to changing business requirements.
For instance, if they need surplus computing power to meet the temporary surge in the demand of its services, it can easily get it in cloud computing.
Better Data Processing Ability
With cloud-based computing, the bank's business data can be stored, processed and retrieved in a short time. This dramatically improves the bank's ability to process data, which is crucial in the highly competitive industry of finance.
As competition intensifies, banks handle a large amount of data. The traditional methods used for data analysis fail to provide timely results, but cloud computing architecture makes it possible to efficiently mine and analyzes a large amount of data.
If compared with the traditional single structure data warehouse, cloud-based computing is vastly better when it comes to data storage as well as analysis speed. With various data mining techniques, bank can easily extract useful information from the vast trenches of data, proving helpful in improving the decision's taken by them.
More Secure
Banking industry remains under constant threat from hackers trying to break into their system and steal valuable information. As has been the case, banks firewalls can be breached, but by migrating to cloud computing, banks can get more security for their data.
This is due to the fact that one of the most critical roles of a cloud service provider is to provide secure services to its clients. The service providers not only hire the best but also invest heavily for providing Access Management Systems.
As the system is specially designed for cloud and by technical people that work with the mindset that is similar to a hacker, cloud-based systems have proven to be more secure than on-premise one.
Conclusion
As cloud computing matures, it is sure to have even a more extensive range of applications in the future than it has today, especially in the financial sector. If banks are wary of adopting cloud computing outright for all their operations, they can begin by using it for their peripheral businesses. Slowly moving towards their core operations.
Big banking organizations can use a private cloud to improve their IT security and ensure high availability of infrastructure. This will help the big banks maintain their on-demand services without any hiccups.
Small ones that do not have the resources of big institutes can opt for shared cloud services. With cloud service provider handling the security, the needs of the banking industry can be easily provided by cloud computing services.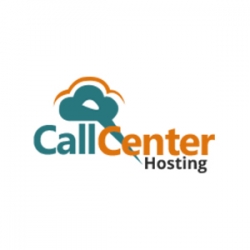 Latest posts by CCH Editor (see all)