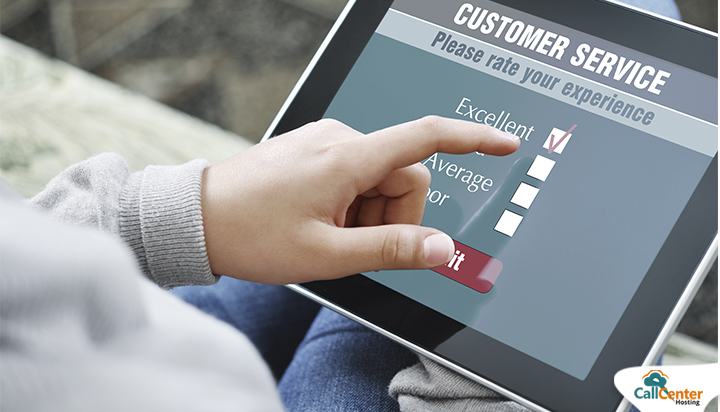 The cloud computing market is expected to grow from USD 371.4 billion in 2020 to USD 832.1 billion by 2025. This forecast period indicates a compound annual growth rate (CAGR) of 17.5%. But, what is pushing this growth? What is urging businesses to head towards automation?  
The advantages of cloud solutions are innumerable. From providing centralised access to business-critical information to facilitating remote working, cloud solutions can do it all for your business. 
While cloud solutions are cardinal for seamless communication flow in businesses, they are also important for various other aspects of your organisation. One of these is automating processes in your business ecosystem. 
Cloud technology is known to automate mundane business practices that are time-consuming and need prolonged assistance or intervention. It helps eliminate redundancies and expedites operations, thereby enabling you to reap maximum benefits in the shortest timeframe.
Wondering what exactly can cloud solutions automate to save time? Read on to know the details. 
Cloud solutions automate surveys
The first question that may strike your mind is, "Are surveys even worth automating?". To understand their importance, let us first look at what surveys are. 
Customer surveys are questionnaires that help businesses gather feedback from customers about their services and products. With a competent feedback mechanism in place, you get a chance to examine your products and services and make changes accordingly critically.
Traditionally, customers were sent feedback forms or were asked for their inputs through feedback calls or messages. However, this method was not effective because it consumed a considerable amount of time. 
Customers weren't ready to spend their time and dreaded the thought of filling feedback. Also, as some customers did not prefer to share their personal information with businesses, this method proved to be archaic in a privacy-conscious world. 
As a solution to these setbacks, the cloud offers automated alternatives that help you obtain customers' views while saving time and eliminating their privacy concerns.
Here are a few ways cloud solutions can help.
Appropriately programmed IVR
Interactive Voice Response system (IVR) has become an integral part of all businesses. Currently, when a customer reaches out to your contact centre, they have to wait for a bit before they're connected with an agent. 
With an IVR system in place, you can use this waiting time to provide valuable information or promote your services. You may use pre-recorded messages or upload custom ones in the IVR system and engage your customers. 
Furthermore, the IVR system enables self-service options. For example, you can include an IVR system with a well-designed menu. Here, different options are presented to the customers when they call your contact centre, some of which allow them to gain answers from the knowledge base. This cuts down on their wait time and frees up agents for more complex queries.
Now, how does an IVR help conduct surveys?
Consider a scenario wherein your customer is delighted with your services. They want to register this delightful experience with the agent's supervisor. However, connecting with the supervisor may take time––they could be busy with another customer, doing another task or may even be on a leave. The customer may not be ready to wait and simply decide to disconnect the call. 
Having a cloud-based IVR system allows customers to simply input the option designated for feedback. This helps your customer record a positive, or in some cases a negative experience, without having to wait. 
You may also choose to include a dedicated survey through IVRs. For example, you can design a separate IVR menu with survey options. This will eliminate the need for customers to wait and listen to other options––they can simply leave their review. This simplifies the whole process and provides you with valuable insights.   
Facilitating remote surveys
Remote surveys are the new norm. Amid this raging pandemic, businesses are continuing to work from a remote environment. However, they must ensure the uninterrupted flow of information and insights amongst the moving parts of their business. 
Cloud-based remote surveys facilitate this. Your representatives can stay in the comfort of their homes and conduct these surveys via softphones that help them connect with customers. 
Further, they may also consider sending feedback text messages to customers with links to register feedback. Your representatives can either consider creating feedback message templates or use the predefined templates. These messages can then be scheduled based on the geographical location of the customers in the contact list. 
If the customers are from different time zones, you may consider scheduling the messages based on the customer's convenience to provide feedback. Trust us you, your clients will be more than happy to leave reviews since all they need to do is enter their choice of response from the predefined menu list. 
This automated cloud-based client feedback system demands minimal intervention by your staff. What's more––you can also use tools like video calling and conferencing to reach out to customers in real-time and get their feedback.
Additionally, surveys don't need to be restricted to only the customer-business ecosystem. You may also obtain feedback from your own employees about your business processes. As they work on the frontline, they are the first people to know about any bottlenecks that may occur in operations. 
A state-of-the-art survey mechanism will help you understand your employees' problems and solve them promptly. For example, if your employees feel the need to get trained in a particular skill set, this survey can be useful to let you know of the same. 
Therefore, cloud-based solutions help implement remote surveys that ultimately result in a smoother flow of business operations.
Integration of survey responses with CRM
You can take things one step further to streamline and target particular customers by using a Customer Relationship Management (CRM) tool. You can integrate your cloud-based survey tools with your existing CRM system and receive and track feedback from existing customers.
This is an important feature. 
While generic surveys help you understand your customer base, surveys that are dovetailed with the CRM give you deeper insights into their demands and needs. Based on these responses, coupled with their conversation history, you get a chance to improvise on your products and services. 
Further, you get an opportunity to nail down customer profiles with specific feedback. For example, if a customer is unhappy with your services, you may directly contact them to understand the reasons for their dissatisfaction. 
If possible, you can also try resolving the issue and provide a follow-up. Where needed, you can also offer compensation like a special offer or discount. This helps nurture a satisfied clientele and enhances customer retention.
Also, as the CRM already registers the basic information of the customer, they can deliver feedback without having to provide any additional details. 
Real-time analytics for better performance  
How can we talk about cloud-based solutions without mentioning real-time analytics? 
One of the most valuable abilities of cloud-based solutions is that they enable you to track simultaneously triggered campaigns. While you may have several marketing campaigns running, cloud-based analytics give you the ability to track them individually.  
Moreover, it helps you obtain valuable insights about their performances, identify bottlenecks and rectify them promptly. For example, consider cloud-based free phone numbers which can be used for marketing surveys. Free phone numbers can be assigned different extensions for different surveys. 
After you begin to get responses, these surveys can be tracked independently. This way you can gauge their effectiveness and systematically understand their pros and cons.
Most importantly, the results of cloud-based surveys are saved in a centralised repository. Authorised persons can access and study the results wherever and wherever required––even if they're working on the go.
Wrapping up
More and more businesses are understanding the benefits of cloud-based solutions. While communication systems occupy the bulk of advantages in cloud-based systems, surveys are an important part of these tools. 
Cloud-based surveys provide numerous capabilities that include remote surveys, IVR-enabled feedback, and surveys that can focus existing customers through the CRM. Additionally, they allow you to make the most of real-time analytics that helps in getting the maximum benefits of these solutions.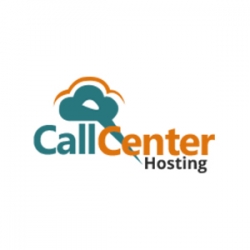 Latest posts by CCH Editor (see all)