Why Call Centers Use IVR Surveys?
Call centers, being the center around which customer services revolve, are always striving to improve the quality of service they provide to the customers.  It is an effort to increase not only customer satisfaction but also loyalty.
To accomplish this task, call centers undertake several steps; this includes, providing training to call center agents, analyzing different metrics and implementing changes based on this data. But to find out if these steps are having the impact they are supposed to have, it is necessary to carry out a survey asking the customers the same.
IVR surveys provide one way of getting feedback from the customers. In fact, it remains one of the most optimal ways to get customer feedback. But deciding to use the technology is only the first step towards its proper utilization. IVR survey has to be designed keeping a few things in mind to ensure that adequate information can be drawn from the data collected.
To help you create an effective survey, we listed down a few tips that will help you create the perfect IVR survey for your organization.
Decide on a Specific Topic
The first step towards an IVR survey development is deciding on the well-defined goals. The areas of focus could range from customer satisfaction with your services, or with the product or it could center around brand awareness. Deciding a specific topic is up to your goals.
You can brainstorm and decide on the topic. Just keep in mind that a clear, concise goal will help you better direct the survey towards the aptly targeted audiences and provide results that can be easily interpreted.
Define Survey Keywords
Once the goal of your IVR survey has been decided, the next step is to define the survey keywords. This will help ensure that you know exactly what you are measuring. For example, if you are planning to do a survey on "Customer satisfaction on issue resolution when contacting for a problem with product 'X,'" you would need to define:
Customer – A customer here would be someone who has purchased the "X" product.
Issue/Problem – Define the issue that is faced by the customer. It could be a single problem or multiple issues. Ensure that only significant problems are included.
Satisfaction – Customer's perception of what "satisfaction" is.
Resolution – The solution that was offered and implemented.
Defining the survey keywords clearly will ensure that you create a survey question that clearly pertains to the topic chosen and enhance the quality of the collected data.
Frame Questions that Relevant to the Topic
You have decided on the topic and have also clearly defined the keywords; you will now want to frame the questions that are specifically related to the chosen topic. For example, if the IVR survey aims to measure customer satisfaction in terms of interactions with an agent, then it might not be the right thing to ask how long the customer had to wait in the queue. Until and unless you know the impact call waiting time creates on the overall satisfaction level.
Sticking to the topic chosen and framing questions related to it helps enhance the quality of data that is obtained from the survey.
Ask Precise and Important Questions
Remember, it is vital that each survey question should carry only a single query. For instance, "Did you find the agent knowledgeable and helpful?" This single query has two questions. It could have happened that the agent was knowledgeable but he acted rudely.
This would make it difficult for the respondent to answer and can lead to the corruption of the data collected, rendering the whole survey useless. This can be avoided by asking precise and important questions.
Use Simple Terms
Framing survey questions with complex words can lead to a low number of responses, as not all respondents may be able to understand the questions. Try to avoid using words that are longer than seven letters, as a simpler substitute can be easily found and used.
Avoid Biased Question
Asking your respondents biased questions will similarly taint your survey as imprecise questions would. Biased questions, where the answer is suggested in the question itself influence the respondent's answer. Avoiding biased questions or words can help you get accurate data.
Ensure Survey Questions have Continuity
When framing questions or organizing them, ensure that questions have a sense of continuity about them. This will ensure that there is a relation between the question asked and the one that follows it. This will ensure that the respondents have an easy time completing the IVR survey.
Develop Close-Ended Questions
If you ask an open-ended question in an IVR survey, you will have on your hand rich qualitative data. But this poses two difficulties; one, it would make the survey longer, and many respondents may drop the survey. The second problem is that the collected data would take time for interpretation. Close-ended questions are not only short, but they are also easy to answer, and the data collected can be quickly interpreted.
Use the Right Scale for Your Questions
When it comes to surveys where the answer has to be on a scale, most respondents avoid answering in the extremes. So, if you have a five-point scale, your customers will mostly choose answers that are not at the extreme point of scale. Also, if the list of responses to the question is too long, the chances are that respondents may become impatient or even forget the options and choose answers randomly.
For IVR surveys, it is best to go with a nine-point scale. This will allow you to utilize numbers one to nine on the dial pad. This practice would ensure that the customers find no need to enter double-digit for a response to a question while offering enough options to cover their answers.
Provide as Many Options as Possible
Keeping in mind the previous points, try to provide wide-ranging options, so that you don't miss out on essential data. For instance, customers that answer in the extreme are either most satisfied or unsatisfied customer. Giving them the opportunity to air their opinions so that you can take necessary action.
Make the Survey Short
When you conduct an IVR survey, the chances of drop-off are high compared to your conventional study. Thus, it is vital that the survey is short, ensuring that more respondents will complete it. IVR surveys can range anywhere between 2-5 minutes. This would give you enough time to collect useful information while maintaining to hold the respondent's interest throughout the whole time.
Conclusion
The main task of a survey is to collect meaningful data, and well-constructed IVR surveys make the job easier. Just follow the above-mentioned tips, and you will be able to create a survey that helps you gain valuable insights from your customers.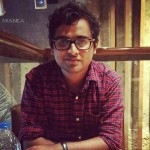 Latest posts by Harshvardhan Sharma (see all)