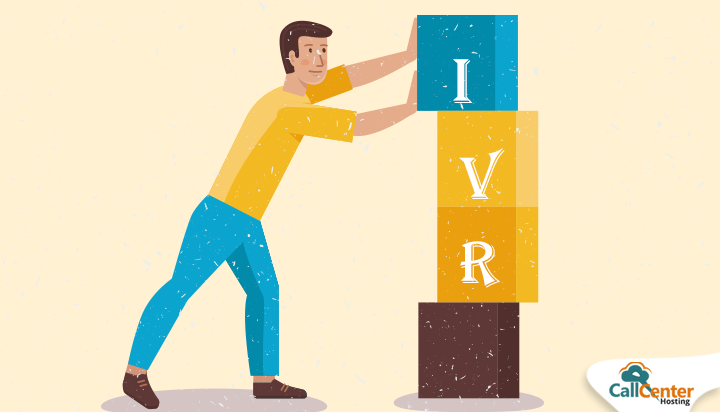 Interactive Voice Response (IVR) remains one of the most effective ways to maximize customer satisfaction and improve call center efficiency. As customers interact with the automated system by answering, the high call volume is addressed properly.
At the same time, customers are also able to get answers to their questions more quickly. It contributes to a variety of factors that boost business, such as customer retention and creation of a positive brand image.
However, an IVR system can also be harmful for your business if it is not well-designed. A badly designed IVR can cause confusion among the customers, leading to frustration and customer attrition. Apart from customer churn, you will also be courting negative word-of-mouth that would be stemming from the bad encounters with your company's IVR.
To avoid losing both customers and goodwill, you just need to follow the tips given below. These tips will help you configure IVR correctly:
1. Too Many Options
One of the critical advantages of IVR is that it allows the customers to resolve their questions in a quick and efficient manner. So, when you design your IVR, keep in mind that you need to provide your customers with an easy to use way to solve their issues.
Avoid giving your customers too many options to choose from at one level, while ensuring that there is no delay in finding the necessary information.
Follow the general rule of keeping the options limited to 5 before you break into sub-menus when designing the menu options. Also, each of the options should provide callers with responses that have the necessary information. Keep in mind that less is more, and short menus will allow your customers to navigate their way through the IVR quickly.
2. Poorly Presented Options
Another common mistake, apart from overloading the menu options, is not presenting the options as clearly as possible. While designing menus, the options that are most frequently accessed should be kept first, while the least accessed one should be given at the last level.
For example, if more than half of your calls are directed towards technical support, and only a small fraction of them are for the accounting department, then technical support should be listed first.
3. Unprofessional Recordings
Many businesses are tempted to record their IVR menus options in-house. While it may seem like a good idea, it can seriously backfire. When designing IVR menus, don't underestimate professional recordings.
Professional recordings are easier to understand, removing any chance of confusion for the caller to understand what is being conveyed in the given option.
4. Repetitive Message or Music While On-Hold
Anyone will tell you that they hate being put on hold, but there is one thing that is worse than that. It is being put on hold while listening to the same promotional music. The repetitive music is a sure-shot way of irritating your customers.
To avoid frustrated customers, ensure that the music played while on hold doesn't loop frequently. Also, ensure that "your call is important to us," and other such messages are not repeated frequently.
The frequency should be enough to reassure customers that the call is still in the queue, and they would soon be connected. So, it's better to make the caller aware of the speculated time for the next available agent.
5. No Option of Call-Back
What happens if the Automated Voice system is not able to solve the customer query, especially when all agents are busy with other calls? Does the customer leave without finding an answer, or do they call again after some time?
The best way out of such a situation would be to provide a way for the customer to schedule a call back from your organization at some point later. Again, providing this option can help contribute positively to sales and satisfaction rates.
6. Badly Placed Promotions
Many organizations fall prey to the temptation of placing promotional content at the start of their IVR. It is done so that more people get to hear it, but the idea is actually more likely to annoy your customer than win them over.
As mentioned before the best way to avoid this situation is to keep things short. Advertisements placed at the beginning of the IVR will not be relevant to most users and will only increase the amount of time a customer has to spend on the phone to seek a solution to their query.
7. Not Updating Your IVR Options
After designing the IVR, most businesses do not make any changes to it. This allows the IVR menu to stagnate, and it is unable to keep up with the changing demands of the customers. The menu stagnates, and there are no new options that might serve customers better.
By taking into account the exchanges with customers, you can regularly update your IVR options. It will allow you to serve the customers better according to their changing demand and behavior.
8. Not Using Same Voice and Volume
To ensure that your customers understand the menu options, use clean and consistent voice recording. The recordings should ideally be done by the same person using the same equipment for every recording.
Also, keep the volume of sound same for all the options, as navigating through menus where the options are not played out at the same volume can be frustrating.
9. Limited Time Availability
If your IVR only operates during business hours and is not available to assist people after work hours, you are losing customers. Self-service options like IVR and chatbots should be available 24/7. Customers connecting with your self-service options only to find that they are not available would ensure that the customer switches to your competitor.
Conclusion
Customer expectations are changing, and most companies are slow to change their IVR to compliment these changes. Apart from using the abovementioned tips to create an effective IVR, implementation of speech recognition and other such technology can help improve customer satisfaction.
Correctly implemented IVR can not only decrease the amount of time it takes to serve a customer; it can also handle calls more consistently than a human by abiding with the terms laid by the company. Remember, a poorly designed IVR can have the opposite effect, such as negative brand image and less revenues.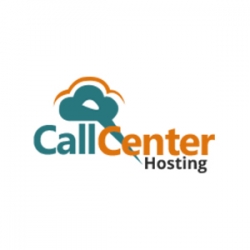 Latest posts by CCH Editor (see all)