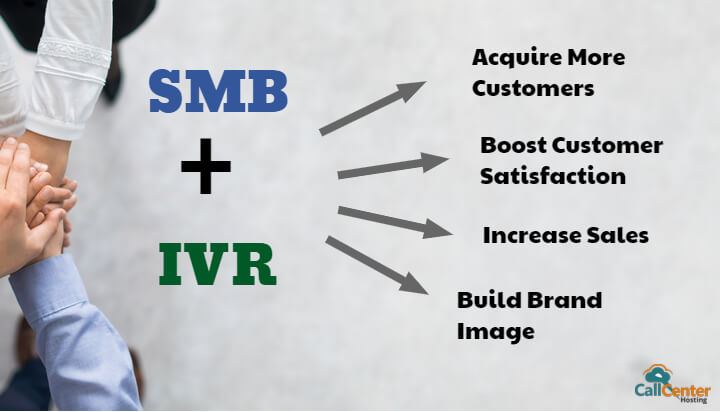 The Interactive Voice Response (IVR) system is an automated technology that interacts with the callers, collects the necessary data and routes calls to suitable agents. An IVR system can thus enhance customer satisfaction and that means better customer retention, stronger brand creation, and improved sales. Since an IVR system is accessible 24×7, customers can get their problems resolved anytime. To boost customers' satisfaction an IVR system can be programmed with personalized greetings.
The IVR system increases the efficiency of the call center agents and improves the image of a company or a brand. Therefore, businesses especially small ones can greatly benefit from using the IVR system.
1.  Automation for Better Service and Reduction in Errors
A small company may have one customer-service representative or reception. It is not possible for one employee to answer queries of hundreds of callers or customers. An IVR system is known as the 'virtual assistant'. It brings automation into the process of receiving calls and enables a small business to meet several customer expectations without hiring multiple assistants. Therefore, an IVR system can build a company's image, economically.
The use of automation technology also reduces the chance of human errors. The IVR system uses a filtering technique to ensure that the right agent receives a call depending on his/her skills and department. Therefore, an IVR system does not just reduces the waiting period for the customers but it also saves callers from being shifted between the departments.
2.  Improved Quality of First Contact
Call centers use the IVR system to improve the quality of the first contract. It generates quick and informative responses to the pre-specified queries when the customers call. An IVR system is useful for delivering answers to simple questions, such as account information, billing and the details of delivery or payment. For complex problems, the IVR system automatically directs a call to a call center agent who has the specific skills set to resolve the problem.
3.  Varying Options for Personalization
Demand for personalized services has increased for boosting caller satisfaction. With Interactive Voice Response systems, businesses have a scope for personalization. Thus, start-up or small businesses may use this opportunity to build a stronger relationship with their prospective customers. In an advanced IVR system, small businesses can program solutions with personalized greetings depending on the history of individual caller ID.
Thus, advanced technical features do not just allow the latest IVR systems to address the customers by their names, but it also helps to identify and collect data on different customers. With personalized information, brands or companies can properly address the customers which adds the "wow" factor to their services. For a more comfortable user experience, small businesses can use the language feature, where they can set the language preference as per the customer's preference or the native language for the customer to interact on the IVR system.
4.  Giving More Control to Customers
The latest IVR systems are built to pair customers with agents who are most qualified and skilled to attend to their questions. These systems also enable customers to easily and quickly select their preferred options from a short menu. Hence, customers feel in control of their actions which improves the level of satisfaction. The latest IVR solutions can even calculate the approximate waiting time for each caller. The callers may use this information to determine the next course of action and this gives them more control to their desired outcome.
5.  24X7 Availability and Stellar Reputation
The IVR system enables small businesses to remain available to their clients despite having a limited number of employees. Instead of hiring additional help for holidays, small businesses may set up an IVR system with pre-recorded messages and be available to services their clients. It saves small businesses from making any additional investment for improving their relationship with their existing customers or prospective buyers. They may even use an IVR system to remain available to their customers after office hours have ended, which is an excellent way to build a brand's image.
Therefore, an IVR system does not just heighten the customers' satisfaction. It makes a brand appear professional irrespective of its size. Through personalized service, the IVR system shows that a brand is attentive towards offering an optimum level of support to the customers.
6.  Reduction in Abandonment Rate
The latest IVR systems enable the customers to quickly gather information or finish the simpler transactions. Hence, the structured features of the IVR systems prevent the customers from feeling frustrated due to complex navigation or extended waiting period. It reduces the abandonment rate and improves the return on investment (ROI), as satisfied customers are more likely to invest into a business that walks the extra mile for them.
7.  Improved Productivity of Call center Agents
Automated call routing technology of an IVR system saves the call center agents from looking for the right department or right agent for routing calls. It saves time and increases their productivity. Thus, the agents can attend to the needs of more customers in a short span of time which is helpful in building a brand's image.
8.  Increased Sales with Remarketing
Small businesses may use an IVR system to capture consumers' attention with remarketing ads and to motivate them to invest in the advertised products or services. The businesses may put enticing offers onto the IVR response in order to increase their sales.
9. Affordability
Installation cost of an IVR system is less than hiring a receptionist. For small businesses where the money is tight, installing an IVR makes sense, as they will be paying pay 1/10th price of a salaried receptionist.
Conclusion
Advance features of the IVR systems can prepare and organize the call center agents to quickly and efficiently attend to customer questions. Collecting personalized data on various customers through the IVR system can significantly boost customer satisfaction. Small businesses can build a brand image, acquire more customers and increase sales, economically by installing and using the dynamic features of an advanced IVR system.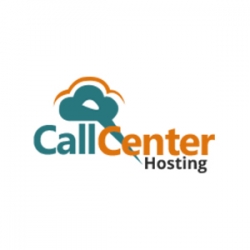 Latest posts by CCH Editor (see all)