What is IVR?
According to TechTerms, "IVR is a telephony technology that can read a combination of touch tones and voice input. It gives users the ability to access a database of information via phone. A typical IVR system has several menus of prerecorded options that the caller can choose from. While many choices are as basic as choosing a number, some options may require the caller to speak detailed information such as his name or account number. This input is read by the IVR system and is used to access the appropriate information in the database."
If we talk in layman terms, IVR is a technology that allows human-computer interaction by using either voice commands or keypad inputs. It can respond with pre-recorded or auto-generated audio to further direct the callers and help them proceed. The main purpose of IVR is to take input from callers to determine their desired destination and route accordingly.
An IVR system also keeps track of all calls and provide detailed real-time reports as and when needed. IVR nowadays integrates new age technologies like NLP(Natural Language Processing) and AI(Artificial Intelligence) to deliver enhanced customer service with no or minimum human effort.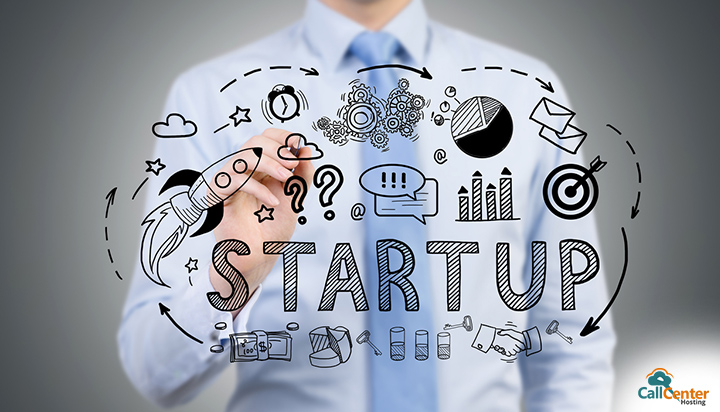 Why Start-ups Need IVR?
As a start-up, you are new and emerging business with limited resources and workforce. Which makes you vulnerable and as a survival strategy you are forced to prioritize your budget towards essential things. It is crucial to invest in the right things at the start of your business because that determines its fate in the long term.
If you have just entered the market (with your start-up), you might want to use the IVR system to create a professional image and provide a convenient mode of communication for customers. IVR or Interactive Voice is a one-stop solution for cutting costs and reducing the need for extensive human resources.
Your customers will consider yours as a prominent organization and be more likely to be satisfied with your services and customer support. IVR also comes with an option of hosting these services on the cloud which means that start-ups need not worry about extensive infrastructure and expansion plans.
Top Benefits Of Integrating IVR In Your New Business?
Customized Conversations:
As a start-up, you are trying to build a loyal and satisfied customer base. What better way to retain repeating customers that advocate your brand than to customize your conversations according to the context? It assures the customer that you care about them and understand what they want or need.
Customization also means things like providing different language options so that the customers can choose a language they prefer.
Creating A Professional Image:
As a start-up, you want your public image to be that of a professional and established business. Not answering calls instantly and customers not being able to reach your business can give out an unprofessional vibe.
It is important that your business is reachable at all hours as it is a strong sign that you care about your customers and are professional with your business. People generally prefer businesses that either have something highly unique to offer or are trusted by others.
Having an IVR system portrays your start-up as considerate towards clients and having a dedicated workforce and departments to serve the customers' specific needs.
Enhanced Customer Experience:
For a start-up, customer experience should never be compromised. It is significant for any business, big or small, to focus on the customer experience. As numerous businesses are mushrooming every day, it is not rare for consumers to change brands and businesses after a single incident of a bad experience. Many customers leave a brand because they are not satisfied with the customer service or the service requests are taking too long to resolve.
IVR enhances as it routes the customers to their desired destination. It can be used to conduct customer polls for recording their satisfaction level. IVR is also capable of running call surveys to identify the scope of improvement in customer interactions. Especially for a start-up, it is imperative to obtain customer feedback or reviews to improve their customer service.
No Time Constraints:
A start-up in its initial stage would not want to miss out on any business opportunity due to unavailability round the clock. For instance, most businesses operate 24×7 these days, but even then, there can be instances of lost connection or non-availability of attendants to take the call. An IVR system tackles such challenges as it leaves a message with the caller in the absence of an attendant and record caller information for a call-back. Hence, an IVR system ensures that no business is lost after offline hours.
IVR routes the calls to agents after office hours or informs the customer about the working hours of your business. Alternatively, it can also be used to assure customers that you will get back to them as soon as possible.
Parameter-Based Routing:
Start-ups may not have many departments, but they have experts in one thing or the other. Parameter-based routing can help route calls to the ones most fit to handle them. These parameters can be the location of the caller, the time of calling, new or repeat customers.
IVR segregates the customer base and diverts them to the person best fit to handle them. This parameter-based routing ensures that you make the most out of the available workforce and save your budget as well as resources.
Acts Like A Receptionist You Do Not Have:
As a start-up, you do not always have the resources to hire a receptionist or elaborate staff for your business. IVR comes in as a perfect replacement for a receptionist as it routes customers to their desired location and gives them the first impression of your brand. It either greets the customers according to a custom message or by playing a welcome message according to the time of the day or occasion if any.
In fact, IVR is better than a human receptionist as it is capable of being available 24×7. Hence, IVR minimizes the need to hire extensive staff at least at the start of a business.
Marketing And Public Relations:
It is essential for a start-up to have a steady marketing and PR strategy as these are the factors that will ultimately improve your market presence and add value to your business.
IVR systems help in enhancing your start-ups' public image as it registers a brand name in the mind of every caller. IVR also assists in running marketing and brand awareness campaigns. It plays welcome messages containing promotional content, conducts surveys and polls, broadcasts product and promotional updates or runs a reward program.
Why Hosting IVR Can Be A Blessing For You?
For any start-up, procuring and maintaining infrastructure is an elaborate expense, especially if they have limited funding. With the rise of both cloud telephony and hosted services, you have so many options to save both time and money.
IVR eliminates your capital investment as it is easily hosted on the cloud. Hosted IVR, which is an IVR service delivered via the cloud on a subscription basis, solves a lot of problems. Newly established businesses can benefit as hosted IVR reduce costs and come with 24×7 assistance. It is also very useful for businesses in the expanding stage as it allows easy upsizing and downsizing options.
Now, you might have the question of how these benefits of IVR will help your business in growing or evolving for the better? These IVR benefits will not only increase your brand image but will also ensure that your business is making the most out of the available resources.
Although, an IVR service should not become your sole means of customer support. According to a report, 37% of customers ended their relationship with the business because they were frustrated with their IVR services.
Therefore, IVR should be used smartly by routing customers to the right agent so that their problem can be solved at the earliest and without any hassle. This will ensure that you retain your customers and give them a great customer experience.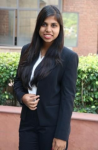 Latest posts by Niharika Gupta (see all)