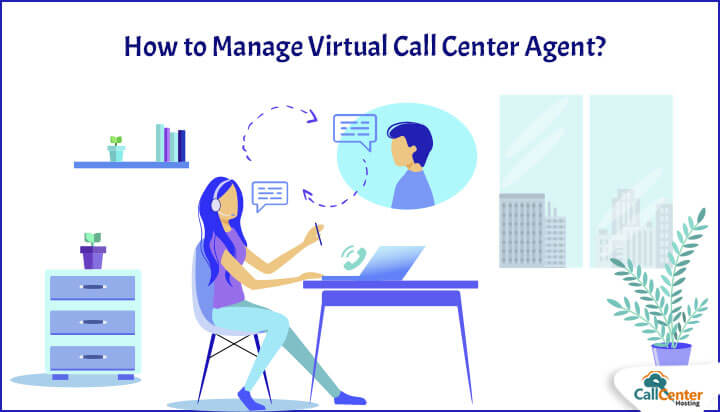 A virtual call center is similar to a real-life call center, responsible for handling customer calls, but the agents are placed at remote locations. Agents can be operating from anywhere– either work from home or separate office space.
Such call centers stay connected through virtual call center software with a smooth running internet connection. Companies that are located in different time zones find such a system of customer handling to be the ideal one.
A virtual call center not only reduces costs but allows businesses to give productive telecommunication support.
Areas of Concerns While Managing Remote Agents
Every manager's major concern while handling a remotely located team is the productivity and efficiency of the agents. This concern tends to worry the managers, especially when they plan to move the entire team on the virtual call center setup or while setting up a virtual team initially.
Although virtual call center software provides features for agent monitoring and task allocation, managers tend to notice some agents who are willing to take breaks that eventually increase their downtime.
Another area of concern for the managers is the security, as agents utilize their personal broadband connections or public networks and free Wi-Fi connections at coffee shops, stations, cafes, or cyber hubs.
There can be times when remotely located agents might realize a certain amount of disconnection from their team, and a gap while communicating with other employees or the managers. But thanks to modern technology and its innovative features of virtual call centers that resolve such issues and concerns conveniently.
In the end, it all comes down to three major concerns that a manager has while handling virtual call center software and remote agents.
Ensuring smooth communication and close coordination among all the employees and agents.
Providing a secure network connection, so that company's data norms are not violated, and there are least chances of third party intrusion.
Making sure that agents work efficiently that eventually leads to increased productivity.
Managing Virtual Call Centers Agents
Various responsibilities come into play while employing a virtual call center setup. When a manager is unable to interact with the agent face-to-face, it acts as a barrier and prevents strict supervision.
A manager's responsibilities include monitoring calls, maintaining analytics, resolving agents' issues, assuring quality, etc.
Let us see how to manage agents working via virtual call centers.
1. Maintain a Healthy Competition
One way of practicing effective management in a virtual call center is by offering small rewards or upgrading scores when agents achieve a set target.
With this transparent rating, agents will be motivated to perform better. You can even build a reward system that would drive the agents to get involved with their team and ensure enhanced productivity. You can also initiate fun activities such as office trivia, Friday chat, and chew, etc. to enhance the efficiency of agents.
2. Keep up with the Reports
While managers would not be able to keep up with the agents via calls or ask them to present a report at your desk at the end of each day, they can still ask the agents to update reports and share them with you daily.
Try using virtual call center software's reporting feature to keep an eye on the availability of agents. You can ask the agents to mention their check-in and check-out times before and after their shift. By monitoring activities and maintaining records, managers are sure to monitor an agent's daily activity in one glance.
3. Bring Tools into use
As discussed above, maintaining records and asking agents to update their availability can be of great help for the managers. Other factors that need to be looked upon are call monitoring, call quality assurance, and preventing damages to the brand.
For ensuring an overall efficiency, management needs to bring some innovative tools into use.
Such tools not only help maintain a record of the agent activity but enable management. You can use the call recording feature of a virtual call center that ease managers in keeping updated about the call quality and monitoring purpose.
4. Encourage Collaboration
To ensure that agents work in close coordination, managers need to establish channels for effective communication. Apart from the features of the virtual call center, with social media platforms and other chat media, a team can stay connected for quick decision making.
Through these channels, agents can carry out frequent meetings and discuss various strategies regarding customer service. Remote agents can direct calls among each other in case of emergency or while facing difficulty in handling large volumes of calls.
Conclusion
There are several complexities that managers face while managing agents working remotely. To reduce these complexities, many companies have adopted various strategies and tools that could ease the management process.
With the continuous progress in technology trends, work culture has molded into a different shape. With high-performance network connection and cloud networks spread all over, access to other agents is no longer limited or confined. With virtual call centers, managers can ensure an effective call center operation similar to the real one.
Although there are various concerns and issues still related to the virtual call center, there are various perks and benefits that agents experience. Agents need not worry about the morning rush hour and can operate from their comfortable places that would possibly lead to high productivity and customer satisfaction levels.
Maintaining a complete system of the call center and its agents virtually is a difficult task. The responsibility demands close monitoring and managing the flow of calls and making sure that no customer goes unattended. Following simple practices and using feature-loaded tools can prove to be of great help.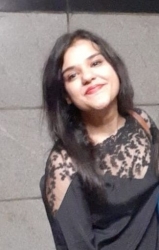 Latest posts by Aashita Sharma (see all)