While measuring and monitoring the overall performance of a call center, decision-makers need to consider two important metrics – call center occupancy and call center shrinkage. Call center occupancy rate helps managers to ascertain the percentage of time an agent spends on interacting with customers and waiting for incoming calls.
According to Business2Community.com, "Call center shrinkage refers to the time for which agents are paid to answer calls and serve customers versus the actual time they spend doing so. The difference between the two is shrinkage. It tells you how much time agents spend doing something other than helping customers."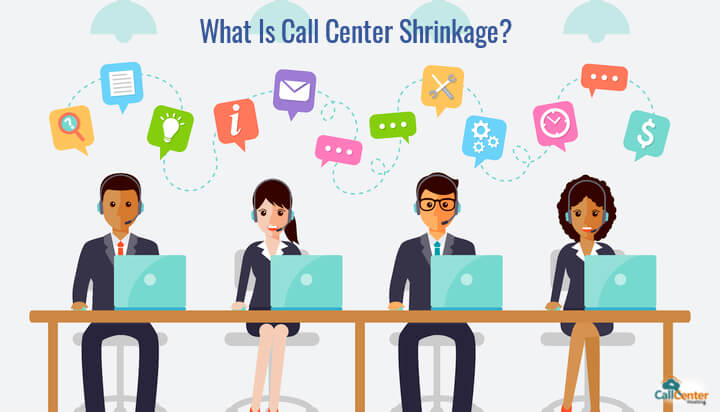 The shrinkage rate helps managers to measure the amount of time for which the agent is not available to handle calls despite being paid for the time. The metric further helps managers to determine the number of agents to be deployed in a shift to handle calls in a timely and proactive way. However, call center shrinkage definition differs from one source to another.
In addition to measuring the shrinkage rate, the managers also need to identify two main components or causes of shrinkage. The components or causes of it can be broadly divided into two categories – internal/in-center and external/out-of-center.
The internal causes include training sessions, team meetings, coaching, one-to-one feedback sharing, system breakdowns, scheduled breaks, after call work and time spent on unplanned activities. At the same time, external causes of call center shrinkage include holidays, paid leave, sick time, absenteeism, leaving early and tardiness.
How to Measure Call Center Shrinkage Rate?
While calculating shrinkage the managers must consider both external and internal sources. Likewise, they must focus on both in-center and out-of-center components while implementing a plan to reduce call center shrinkage. The percentage is normally expressed over a period of 12 months and calculated using the following formula.
Shrinkage Percentage= (Total Hours of Internal and External Shrinkage/Total Available Hours)*100
The manager cannot calculate shrinkage without collecting information about shrinkage amount per agent over a period of 12 months. The average shrinkage rate for call center industry ranges from 30% to 35%.
The manager needs to explore ways to reduce call center shrinkage if the shrinkage percentage exceeds 35%. However, they must remember that the shrinkage rate keeps changing across the day or year. Hence, they need to measure and monitor on a regular basis.
How Does High Shrinkage Rate Impact Call Center Efficiency?
The mangers use shrinkage rate as a key metric for evaluating the efficiency and performance of the call center. They cannot boost call center performance and deliver superior customer service without reducing high shrinkage rate.
The shrinkage rate also helps managers to decide the number of staff agents required to handle a specific incoming call volume and meet predefined service goals. Hence, it becomes essential for managers to monitor and track call center shrinkage on a regular basis.
How to Minimize and Manage Shrinkage in a Call Center?
The managers cannot boost call center productivity and efficiency without reducing the shrinkage rate. They must keep in place a robust strategy to reduce shrinkage rate on a regular basis. The strategy must focus on implementing some of the commonly used best practices for reducing call center shrinkage.
1. Measure Shrinkage Rate Continuously
No manager can boost call center performance without measuring and monitoring shrinkage rate regularly. The new age call center solutions enable managers to measure and monitor shrinkage based on a variety of criteria – call volume, service level and average call handling time. They even make it easier for managers to monitor fluctuations in call center shrinkage and identify the factors increasing them.
2. Track and Improve Schedule Adherence
The cloud-based contact center solutions enable managers to monitor and assess agent productivity based on real-time data. The managers can use the dashboard provided by the cloud-hosted call center solutions to check schedule adherence by generating reports. The managers can easily reduce shrinkage in the call center by generating reports and sharing the reports with agents on a regular basis.
3. Keep in Mind Unproductive Time
As noted earlier, the shrinkage can be caused due to both internal and external components. The managers can reduce shrinkage rate by keeping in mind some of the components while forecasting or planning schedules. For instance, while planning call center schedules the managers must consider important components like breaks, meetings, training, coaching and after call work time.
4. Monitor and Address Absenteeism
Absenteeism is one the controllable components of call center shrinkage. The managers can easily identify the agents who remain absence frequently. They must identify the root causes of the frequent or habitual absences.
The managers also need to discuss with the agents to determine the measures required to minimize absenteeism. They can even implement a strategy to boost agent productivity by reducing absenteeism.
5. Keep Agents Competitive
The managers can easily reduce shrinkage in the call center by keeping agents competitive. In addition to providing coaching and assistance to agents, they need to reward the agents with minimum hours of shrinkage.
The incentive program will motivate agents to explore ways to reduce hours of shrinkage. However, the manager must remember that certain causes of call center shrinkage cannot be controlled or eliminated.
Make Shrinkage Management an Ongoing Process
As mentioned earlier, shrinkage rate in a call center changes from time to time. The decision-makers need to measure, review, and minimize shrinkage rate on a regular basis. The managers must make shrinkage management a continuing process by creating shrinkage forecast for a month and comparing the forecast with actual results. Also, they need to identify the root causes of shrinkage and take the measure required to restrict shrinkage rate to 35%.
Overall, call center shrinkage impacts efficiency and productivity of call centers directly. But the rate keeps changing from time to time. The managers must measure and monitor the rate regularly to boost customer experience and meet service goals. They need to keep in place a robust strategy that emphasizes on reducing internal and external shrinkage hours on a regular basis.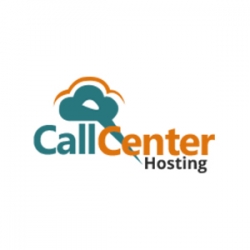 Latest posts by CCH Editor (see all)