Have you ever wondered how businesses are able to maintain lasting relationships with clients?
Of course, there are a variety of factors, but two cardinal aspects of customer retention are the quality of support and the types of products and services offered.
The 2018 Retail CX Trends Report stated that 77% of consumers across the world admit that they have cultivated relationships with a few brands for over 10 years.
Exemplary customer service is not limited to 24/7 availability and less call waiting time but also includes how well your agents handle the callers. Support representatives are on the frontline, and hence, their interactions with clients need to be efficient and productive.
Even if your contact center is up-to-date with the best technology, customer-agent interaction can determine your overall success.
Therefore, let's drill deeper into important traits for an efficient call center agent.
1. Deep understanding of the products and services
The primary purpose of contacting a call center is for details about the brand's products and services. Therefore, the first point in your checklist should be to train your staff about the services in detail. This way, they can contribute to shaping a competent contact center.
Furthermore, your representatives should be provided with state-of-the-art digital infrastructure and CRM tools to hold informed conversations. They should be able to easily navigate and fetch information.
Finally, your staff should be able to quickly recall relevant client information for efficient query resolution.
2. Outstanding problem-solving capabilities
A competent customer service executive can balance creativity and efficient problem-solving techniques. Even with access to all relevant data, they should be able to swiftly shortlist the best-suited solutions for the query at hand.
Agents should be agile to make real-time decisions or escalate the call to a supervisor if required.
3. Effective communication skills
Needless to say, communication skills form the backbone of your support center.
Considering the number of calls your staff handles daily, they need to be adept in providing information in an approachable yet professional manner. They can gather proper information about the issue only if the customer is comfortable enough to relay the same.
Additionally, they need to ask the right questions that help them derive the most suitable responses. Unclear communication leaves the caller unhappy and dissatisfied.
4. Positivity even under pressure
Smiles are contagious. So it comes as no surprise that a simple smile can raise the bar of face-to-face meetings. Similarly, for a phone call, the tone of voice and choice of words that can relay the same emotion.
At times of unexpected call traffic, a positive attitude can help agents face challenging situations in a headstrong manner. This also assures consumers that their issues are being resolved by capable hands.
5. Ability to empathize
A capable service rep should always be empathetic. Conversations need not be limited to a question-answer format. Your ultimate goal is to unburden the callers—which could sometimes mean letting them vent out their frustration. Patience and empathy are key here.
Ensure that your agents win clients' trust over the call so that they're happy even if they weren't offered a definitive resolution.
6. Attention to detail
Redundant and mundane calls are part of a contact center's routine. Several callers may require the same type of information. That's why agents can sometimes presume details of the query and provide a canned response. This should be avoided at all costs.
Your reps must pay the utmost attention to details. Every call is to be tackled as a different query to avoid mistakes and offer the best possible resolutions.
A report by Glance Network Inc. states that on an average, contact center agents ask for the caller's name only 21% of the time.
Not only should your staff create a more personal connection with the clients, but they should also analyze user needs and sentiments. These simple efforts eliminate the need for repeat calls about the same issue and boost the quality of services and consumer satisfaction.
7. Go the extra mile
Consider this: one of your agents has to deal with a frustrated client who can't access their account due to a technical issue. Your trained staff can think of a number of solutions to solve the issue at hand and choose the best one.
Your service technically ends there.
But let's say, to top it off, you offer an extended subscription to the caller. Coupled with a personalized email or message about the resolved issue and free subscription extension, this exercise can take your center to the next level.
This gesture leaves a positive impact on the client and motivates them to come back for your services.
Explore our content repository to gain access to more contact center focused content, visit https://www.callcenterhosting.com/blog/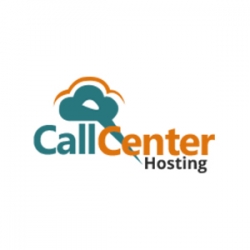 Latest posts by CCH Editor (see all)