The Internet has changed how the world behaves and acts. The news is getting updated on a minute to minute basis, TV shows are being published online with entire seasons being released at the same time, retail markets have shifted from brick and mortar stores to a person's mobile.
The world has evolved and the Internet has been the catalyst of this evolution.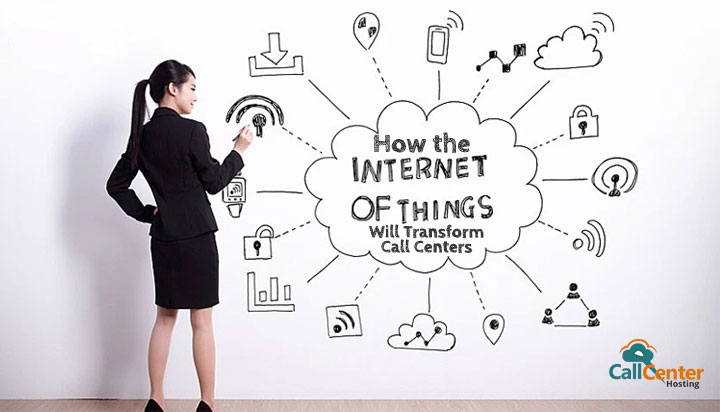 Now that the Internet has completely dominated computers and mobiles it has shifted to a new domain and this new domain is pretty simple: It is everything. The Internet is now trying to connect everything that runs on electricity.
Cars, televisions, refrigerators, washing machines; everything is slowly becoming online. This is what the Internet of Things (IoT) is all about. The Internet is providing all its features and advantages to various physical objects, thus making them "smart objects".
Call centers will face a revolutionizing shift in the nature and number of calls they get because of the change in the general behavior of literally everything they sell or support. Here we discuss what would be the biggest transformation in the nature of call centers because of IoT:
Consumer service will adopt a proactive behavior instead of a reactive one
With the use of IoT, smart objects will be able to inform manufacturers about their problems even before they actually occur. This would make troubleshooting these problems a proactive session instead of a reactive one.
Organizations all over the world will have to promise exceptional service with zero downtime as they would be provided with a constant stream of data that will keep them updated about their product's state.
Analyzing these data and coming up with solutions before the problem arises would be the main goal of all contact centers.
Contact agents will have to become specialists
Because IoT will be automating a lot of features the agents would have to become more specialized. They would only be getting calls that need proper expertise to be handled. Thus, any agents that haven't been properly trained would become obsolete.
The overall experience would be more about expertise than social skills. High technical knowledge and the ability to provide instant solutions would be what will define these agents.
Self-service will become more popular
The automation that IoT provides will make self-service a lot easier as well as approachable. The Internet has already made people quite self-reliant and IoT will seal that deal.
This will eliminate all the basic general inquiry calls that make the bulk of the total traffic a call center faces, as most of the issues that these smart objects will face would be self-diagnosed. However while the overall traffic would be reduced the average call duration would increase.
The cause for this would be the simple fact that when the customers do make a call, they will only be doing it for highly complex issues that will take both times as good effort to handle.
Another layer will be added to the Omni-channel approach
These days the numbers of channels that customers use to contact an organization are many: Social Media, Email, Chat, Video Conferencing and the old school telephone calls. Contact centers have put up a considerable effort in providing an Omni-channel medium for communicating with their clients.
However, once IoT becomes commonplace, the existing channels might not be sufficient. A new channel, one where these smart objects are directly contacting the contact center will have to be established.
Organizations will have to set up clear directives on how to best integrate this newer channel with the existing ones so that agents can communicate with both the customers as well as the smart objects at the same time.
Call centers will be handling a lot more data
Data makes things easier. The more data you have about a scenario, the better you can analyze the situation and come up with better solutions. IoT will be bringing a lot more data on the table as every product that companies would be selling will be constantly sending status updates to their servers.
From common technical problems to compliance issues, organizations will be better equipped with hands on, real time data that they can use to improve on their existing products.
Call center agents would be able to identify a customer's problem even before the connection between them is established. This efficient behavior is bound to produce a positive impact both on the brands' reputation as well as the customers' satisfaction.
Running it down
According to ABI research, more than 30 billion devices will be wirelessly connected to physical devices by 2020. IoT will be bringing a ton of new stuff as well as responsibilities on the table, especially so for call centers. While call centers will get more control over customer interaction, the customer's service expectancy will rise too.
Those organizations that are going to be prepared before the IoT revolution hit the mainstream populace are bound to find themselves at the top of the food chain.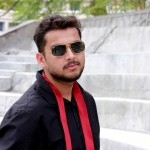 Latest posts by Arsh Sharma (see all)