Call Centers have become ingrained in literally all businesses all over the world. From acquiring to retaining clients, call centers are the lifeblood of their organization. However, while the traditional practice of telephony has not failed to deliver yet, it has become completely outgunned by the other fields that have embraced technology and the power of the internet.
Cloud powered technologies bring a lot to the table: affordable services, flexible infrastructure, robust security, scalable services and a lot more. They are especially efficient for small or medium business because they are able to provide all the services usually employed by top tier organization. However, they do so without the huge budget usually involved in said services.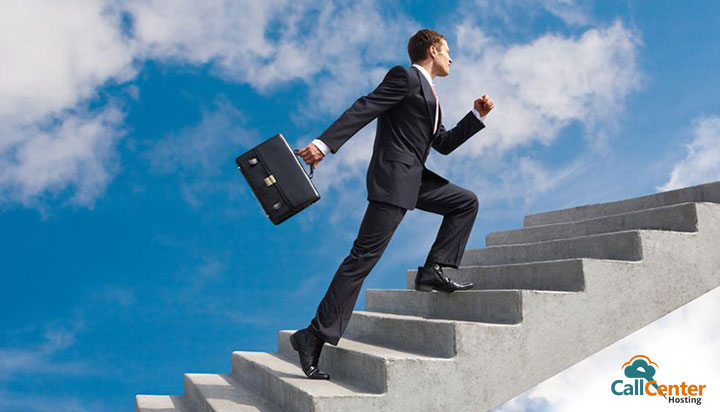 Now, the main question arising here is how are any of these services helpful to a call center, an enterprise that primarily deals with making calls, a service that a simple hardline phone is more than capable of providing. The answer to this is the simple fact that the world has moved on. What was perfectly acceptable once no longer applies in today's fast paced market. Hold times are now unacceptable while social media has become a premier communication channel. Things have changed.
If you are still not confident that moving your call center to the cloud is going to be helpful, read the following points that explain why cloud is the best solution for all your call center's needs:
Customers are asking for more ways to communicate
While in the past customers were content with the limited communication that telephone lines provide, these days their demands have increased by a huge margin. While calling still might be a highly productive form of communication, it is no longer the only one.
The internet has evolved communication. Chat, Email, and Social Media have popped up as the more laid back alternatives to calling or talking in person. The world has accepted them with open arms and so should your call center. Cloud solutions, being run via a computer and internet are able to effortlessly integrate these communication channels with your computer based softphones. This way, your agents are able to communicate through multiple channels from a single station. More channels mean more customers. And as everyone knows, more customers mean more money.
You can do more with less
The biggest advantage cloud-based technologies provide is that they offer a lot of functionalities while demanding very less in terms of operational budget. High-end computational power, automated dialing, IVR and many other features were once limited only to the high rollers of call center business. Now it is no longer the case.
No costly infrastructure and no high maintenance support staff. When using cloud-based solutions, all of these are "rented" in a sort. You only need to pay a small fee for the services you will be using and only for the duration you are going to be using them. No down payments or security deposits. This allows your call center to proposition its budget on more important factors like hiring more skilled agents.
CRMs have become mandatory
Customers are what make or break a business, especially for call centers. They are responsible for directly dealing with the customers. Thus, it is them who are liable to both the customer as well as their parent organization to ensure smooth communication between the two. With the Internet becoming commonplace, the customers have become enlightened and consequently, more demanding.
CRM (Customer Relationship Management) is essential for building a healthy relationship with the customers. Extremely useful features like click-to-call, inbound screen pop-ups, automated call notes, and enhanced metrics are able  to provide a smooth experience for the customers and are directly responsible for an increase in your call center's productivity as well as efficiency.
Adopt a flexible as well as robust infrastructure
Cloud technology makes your workplace flexible. It allows for effortless communication between employees and clients from all over the world. You can have your agents work from home or during transit. Besides your workforce, the technical infrastructure too becomes flexible. Unlike hardware phones, softphones don't need to be bought in bulk at the start of the business. You can start with a smaller plan and then add more extensions as your business grows. Even scaling down is easy and involves minimal effort.
Besides the flexibility of infrastructure, another huge benefit that cloud provides is an enhanced level of security as well as reliability. Your data is kept in highly secure encrypted servers and cannot be accessed without proper authentication. Moreover, multiple backup copies of your data are maintained so if one fails you can switch over to a different copy. This ensures that there is no downtime ever.
Summing it up
Adopting the cloud is not a question of 'if", it's a question of "when" and the answer to it is "immediately". Sticking to the old ways definitely appears comforting at first, but when you would see your competitors swarming up the market with their newer and faster technology, and eventually ousting you out, you wouldn't be comfortable anymore. So take the smarter choice and go up to the cloud.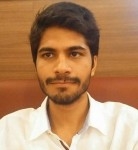 Latest posts by Nishant Kadian (see all)