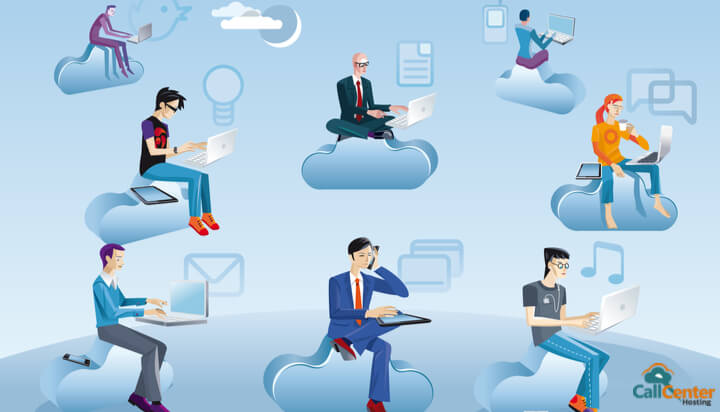 When we talk of call centers, an image involving the traditional setup of headphones and customer care representatives answering customer calls comes in our mind. After all, that is how customer care services have been delivered all these years.
Before the advent of technologies like cloud hosting and automated dialing system, call centers were necessarily a restricted business. Their functional domain consisted of tackling human queries and providing a possible solution. It was made possible through phone calls (dialing and receiving), and emails.
As the product market and industry expanded, it led to a rise in customer demands. Therefore, relying on customers to call the agents and wait for them to come out with their problems/complaints soon became dated.
Companies started coming up with "modern age solutions" to handle the queries of their modern age customers. Organizations began to incorporate a variety of support models like –
Chat Support
Video Calls
Intelligent live chats
Another remarkable shift that was seen in the call center industry was the mode of communication tools that were being used to interact with customers.
The Rise of The Cloud
      
Cloud computing has made it possible to deliver a wide range of services with the promise of anytime connectivity. A cloud-hosted contact center works almost like an inhouse traditional call center. The only difference is that organizations do not have to take care of large servers and other essential hardware themselves.
Some advantages of cloud hosting services for contact centers are-
#1 Increased Utility
Use of Cloud Services has helped in reducing the additional cost of the device. It allows organizations to pay as per their usage without taking up unnecessary costs. Hosted platforms also allow multiple contact centers to work together and gives them the liberty to use a variety of different options like VOIP, IP Phones.
#2 Better Quality of Services
Cloud-based call centers offer features which help improve customer interaction and thus, drive customer satisfaction. Also, businesses can focus on efficient agent performance, which will lead to greater productivity and quality levels of service.
Some trends that we can predict in the working and functioning of call centers for the next ten years are listed below:
#3 Call Centers Will Become a Strategic Business Unit
Since the customer is becoming more and more informed, call centers are devising ways to find out what customers think of companies. In the coming years, call centers may turn into strategic business units to capture human sentiments, feedbacks, needs, and wants.
#4 Big Data Will be Used to Maintain Customer Information
Data will be both an opportunity as well as a challenge for contact centers. The opportunity derives from the ability to identify and categorize data according to the purpose of work (sales, marketing, product development, advertising, customer service, monitoring, and so on). With an enormous amount of data on the table, Big data will come into power. Use of predictive analysis, user behavior analytics will allow call centers to improve customer experience and provide an unprecedented level of service to customers.
#5 Contact Centers Will Turn Into "Experience Hubs"
The contact centers in the future are likely to transform into hubs for customer interactions. That means the focus will lie on building customer relations and engaging more audience. Thus, contact centers as "experience hubs" will deliver more customer-centric services taking into consideration when the customer is to be likely receptive. This will facilitate the companies to mediate between company goals and customer requirements.
#6 Social Media Capabilities and Video Enablement
Social media plays a crucial role in customer engagement. So, it becomes equally important to handle the queries originating from social media. In the coming years, call centers will completely calibrate with social media to deliver personalized customer experience. Also, face-to-face video linked calls are likely to increase customer convenience. Methodologies like speech analytics and video biometrics will provide a wide range of capabilities to the contact centers, including, highly secure customer ID verification, fraud prevention.
#7 Call Center Agents Will be More Empowered
Future contact centers will focus more on empowering their agents and train them to be digital-savvy social media experts, who can deliver exceptional customer service across all channels. They will need to adapt to new skill sets to meet the demands of a future customer. Along with extraordinary communication skills, agents will require expertise in analytical-problem-solving skills, project management, technical knowledge (in case of functional product and services). Thus, there will be an overall personal growth that will be seen in the role of customer care agents soon.
#8 Artificial Intelligence Will Shape the Customer Service Experience
Seamless customer experience is the goal of any enterprise. To achieve that companies are integrating technologies like artificial intelligence to create a positive customer experience. Chatbots, virtual assistants and AI in call centers will most likely become a common practice which will be able to facilitate simple communication and respond to any query.
For example, LivePerson and Watson have together created LiveEngage, the first of its kind Watson powered chatbots with human agents. These chatbots have the capability to address 80% of most frequently asked Tier 1 support questions and forward issues to a human agent if necessary.
Therefore, call centers are a crucial asset for companies and organizations and will continue to play a significant role in the Digital Age. However, the scope of call centers will broaden, and they will have to deal with more complex inquiries, support newer technologies, and take responsibility for customer interactions.
The future belongs to technology, and more unique technical advancements will shape the working of call centers. A rise in the use of Artificial Intelligence, cloud hosting technology and big data analytics will transform how call centers work. So, the central idea will be provided flexibility to call agents to respond to the customers as well as creating new channels of communication.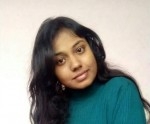 Latest posts by Kritagya Pandey (see all)