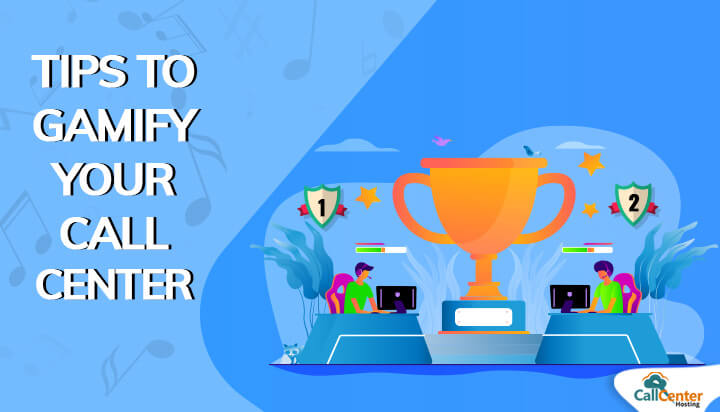 One of the most crucial steps in the call center environment is ensuring quality customer service that leaves a lasting impression on customers because customer service directly impacts business performance. So, to provide premium customer service, you need a team of motivated agents who can effectively engage with customers and deliver the right service solution to customers.
But as you know, working in a call center is not an easy task, agents spend almost all of their time over the call which creates monotony in their behavior and results in decreased agents' performance.
That's why you need to keep agents happy and motivated so that they can serve customers well. You can ensure a motivated agents' team by gamifying the call center environment.
Gamification is the most effective technique to boost agents' morale and productivity.
But what does it really mean and how it could be helpful in your call center? So, let's understand first, what is gamification?
Gamification is a popular strategy used by call centers that drive motivation and creates a culture where agents continuously work to achieve the business objectives and, in turn, get rewarded and recognized.
By gamification, you can ensure a competitive healthy work environment where all agents try to perform their best. Not only this, there are lots of reasons for implementing gamification in the call center environment.
Let's find out some other reasons why you should gamify your workplace:
1. Increased Performance
Motivated employees are the key to excellent customer service, and you can ensure this by implementing a reward and recognition program in the call center. But sometimes, the reward system becomes a daunting task for managers like how to decide who performs well in a particular field.
When managers use the right information and proper techniques, it will be easy to decide, and gamification is one such technique that can make the recognition process better.
It brings a positive change in agents' performance, like when agents know after completing a particular task, they will be rewarded; they will automatically focus on their work.
2. Encourage Creativity
The purpose of gamification is to encourage agents and also get new ideas from them. By appreciating agents every month or week, they get inspired to present new ideas which streamline business process. This technique of gamification ensures an enjoyable, healthy, and productive work environment.
3. Measurable Employee Performance
Through gamification, managers can see clear performance metrics, and agents can see how well they are doing or how far they are from getting the reward. Hence, it will automatically boost their energy to do better.
4. Team Collaboration
While building a team or a group, we need to understand agents' key points to understand who can perform well in a particular task. Gamification allows you to create an organized team of agents that will ensure increased productivity.
5. Encourage Remote Agents
Encouragement is necessary for everyone, either it is on-site agents or remote agents. Remote agents or at-home agents offer many benefits to businesses like businesses require lesser area, agents are not restricted by location, and you will not face challenges in hiring agents from remote locations. Also, the retention rate of remote agents is higher in comparison to on-site agents.
But immersing remote agents into corporate culture can be a challenging task. Gamification can motivate remote agents and keep them engaged by ensuring a healthy and friendly competition among them. No matter where agents reside, gamification provides a fun environment, and remote agents feel they are also part of the team.
Now you know why to gamify, and below you will find how to gamify call center to boost agents' productivity.
How To Gamify Your Call Center
You can ensure gamification in your call center on the basis of call center KPIs. For example, top performers who will fulfill the particular call center metrics will be rewarded with badges, incentives, or other prizes. This will motivate agents to do their work also boost their performance. Here is a short list of metrics that you can follow while gamifying your call center.
Average Speed of Answer (ASA)
First Call Resolution (FCR)
Service Level
Average Handling Time (AHT)
Average Hold Time
Percentage of Calls Transferred
No of Calls Taken
Gamification brings energy, focus, and eventually empower agents to deliver good customer service. The happier your agents, the stronger your business. Here you will find out the ways in which gamification increases employee engagement.
Ways In Which Gamification Increases Employee Engagement
1. Reduce On-boarding time
Through gamification, you get instant feedback about agents that how quickly they grab things to do their job well. So, if your organization follows four weeks onboarding time to assess the agent's performance, through gamification, you will get agent performance data on short time intervals and reduce the onboarding time.
2. Improved Collaboration
Through gamification, you know the agent's performance that who are doing well or who are not. That's why it becomes easy to pool agents according to the area of expertise that increases the knowledge level of the team as a whole.
3. Instant Feedback
Gamification provides immediate feedback that where an agent stands in comparison to his/her colleague. You will be able to track the agents' work and also understand how they are doing?
4. Transparent Reward System
Rewarding agents for their contributions is the most effective way to encourage better employee performance. Whereas an unfair reward system can lead to internal conflicts within the call center. Gamification prevents unwanted commotion and ensures the relevancy in the reward system.
Conclusion
Gamification plays a crucial role in boosting agents' engagement. It consistently improves agents' performance by following a systematic approach.
If you have implemented gamification in your call center, it ultimately leads to profitability. Gamification should not be stick to limiting factors. Because not all employees want to compete; some just want to know how they are performing; whereas, some only want recognition. Implement a variety of gamification techniques and see your employees doing better.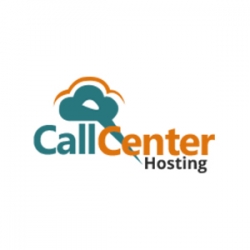 Latest posts by CCH Editor (see all)