Fine etiquettes ensure long-term benefits in different walks of professionalism, including call centers. Call center etiquettes suggests some codes that should be followed by agents while dealing with customers. At the end of the day, the number of successful calls matter but the behavior of the agents speaks loud about the value behind the service on offer. It also shows how seriously the customer's needs are understood and taken care of. Or in other words, it tells the customers how much you value them.
Call Center agents deal with thousands of customers on a daily basis. In every moment passing by, lots of negotiation and consultation go on. Any conversation ending on a positive note largely depends on the agent's ability to tackle the customer with etiquette and convincing skills.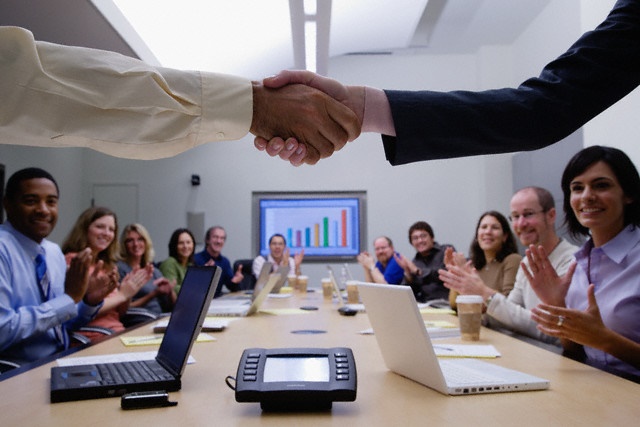 Image Credit: Nguyen via Flickr
Let's look at some of the importance call center etiquettes that every agent must have:
1. Being a Good Listener
An agent should be able to understand the customer's need in one go and should take reasonable steps immediately, giving enough value to customer's time. It has mutual benefits for the customer as well as for the call center because then the invested time leads to some productive results and reduces the average handling time too. Listening is a skill and it adds to the necessary etiquettes at a call center. To be a good listener, try not to hold any prejudices and be focused.
2. Patience is a Key
The environment at a call center can, no doubt, be very much hassled. Pressure to meet the demands becomes a necessary part of the daily workload. The customers want a speedy solution to their queries.  And in such circumstances sometimes patience takes a backseat from the customer side. But to handle this situation the agents should have a poised mind-set. This is just a matter of practice and training.
In a flash of seconds a promising conversation may turn into something negative because in general, lack of patience leads to the wrong selection of words or behavior.
3. Promptness Helps
An agent should be active in his response and promptness to get a solution always leads to a happy customer. For such promptness, it is necessary for an agent to be well-informed about everything going on. In an outbound call center, the agents have an agenda to talk about, whatever services they are providing. But in an inbound call center the customers reach out the agents, sometimes with a bulk of queries. In such scenarios, promptness helps big time for an immediate solution to each query.
4. Being Trustworthy
There are times when the agent is not aware of the things that the customer is looking for and the agent takes the benefit of the ongoing call for marketing activities or tries to convince the customer with superfluous offers. This is just beating around the bush. Eventually, the customer loses trust in the service provider.
So, if the agent is not able to help the customer for the time being then he should take help from his team and come up with an upright solution. This provides an assurance that in the times of need, a reliable helping hand is around, although it may take some time but trust builds up.
5. Unbiased Approach
Agents should always carry an unaffected and unbiased approach, and they should be independent of any pre-conceived notion. Caller's needs should not be affected by any personal opinions. A well thought over and sincere response proves to be the most useful for the customer and for the same reason, the agent should take a stand independent of his own viewpoint but for the best viewpoint that should benefit the customer. The customer should have a solution, not a bias by the end of the call.
Conclusion
In a call center environment, work pressure is unavoidable. So, it gets more necessary for the agent to maintain his composure and follow the etiquettes.  Productivity enhances many folds with an approach as mentioned above because your agents are well prepared with their skills and etiquette.

Vipul Srivastav is a Digital Marketing Strategist at
CallCenterHosting
. Clouds have always fascinated him. For the same reason he loves to explore and share his understanding and ideas related to cloud-based innovations. He writes about contemporary subjects as well.
See more article by
Vipul Srivastav
Connect with him via:
Twitter
|
LinkedIn

Latest posts by Vipul Srivastav (see all)