"It's very important to have a feedback loop, where you're constantly thinking about what you've done and how you could be doing it better." -Elon Musk
Customer Experience is an ever-changing domain; it's a cycle of serving customers, solving their issues, taking their feedback, and acting upon that feedback for the betterment of both, the business and the customers.
Helping customers stay happy with your services is a tricky aspect of every business, most people think they know what they are doing, but they are actually clueless about the way they should serve their customers.
It is also challenging to stay up to date with the changing behavior and expectations of the customers. In matters as tricky as delivering good customer service and ensuring a seamless customer experience, we often look up to someone with more expertise since they have a greater understanding of customers and help us decode the customer behavior in a better way.
Influencers have always been a constant source of learning and inspiration. They help us open our minds and create new rules; rules that help us reach a maximum level of customer satisfaction. Influencers also help businesses understand their place and improve constantly.
There are several influencers who have made their mark in the domain of customer service. They have been in the industry for ages and understand the importance of valuing customers. They help businesses to connect better with their customers and make a loyal and lasting customer base.
Let's look at some of the top influencers in the field of customer experience (in no particular order, of course) and take inspiration and learn how they do what they do.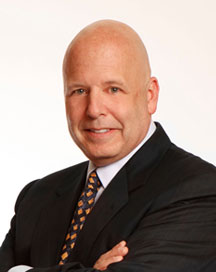 Shep Hyken
Shep Hyken is an American customer service and motivational keynote speaker. He specializes in customer service, loyalty, engagement, and customer experience. He is one of the leading names in the field of customer experience today.
He is the author of 8 books in total. His book, ''The Amazement Revolution,'' is a bestseller.
Shep regularly writes for his website hyken.com and is a hall of fame speaker (lifetime achievement award in the speaking profession) by the National Speakers Association. He is also a New York Times and a Wall street journal bestselling author.
"The customer is not always right, but they are always the customer!"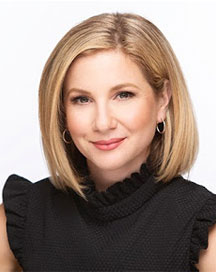 Blake Morgan
Blake Morgan is a leading name in the world of customer experience. She has gained her expertise in understanding customers and predicting future CX patterns. She has worked with some of the leading firms such as AccorHotels, Accenture, Adobe, Parker Hannifin, Ericsson, Omron, Verizon, and many other organizations.
She is the author of 2 books, both of which have gained much appreciation in the customer experience industry. She is also an adjunct faculty member of the executive MBS program at Rutgers Business School and a guest lecturer at Colombia University.
She contributes her customer experience wisdom to Forbes, Harvard Business Review, and Hemisphere magazines. She also hosts The Modern Customer podcast and a weekly customer experience video series on YouTube. She has her website blakemichellemorgan.com, where she shares her insights and provides customer experience solutions.
"Everyone from the CEO down to the contact center agent should know what it feels like to be a customer."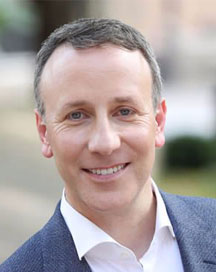 Adam Toporek
Adam Toporek is a customer experience strategist and advisor. He founded CTS Service Solutions, a consultancy that gives training and workshops to organizations to help them with real-world, customer-centric solutions.
He is the author of, "Be Your Customer's Hero"; which is a book for those on the front line of customer service.
He also writes on the popular blog Customers that Stick. His established company CTS (Customer That Stick) offers keynote sessions, training, and strategic advisories to help organizations in creating a better customer experience and generating customer loyalty.
"It is not enough to make sure your team is empowered, you also have to make sure they feel empowered."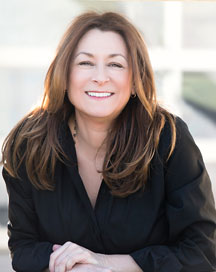 Jeanne Bliss
Jeanne Bliss is the founder and president of CustomerBliss; which is an organization helping business leaders to improve their customer experience and grow their business.
She is one of the first experts on customer-centric leadership and to hold the title of a CCO (Chief Customer Officer). She has driven achievement of 95 percent loyalty rates, improving customer experiences across 50,000-person organizations.
Jeanne Bliss is also the co-founder of The Customer Experience Professionals Association. She is also on the advisory board of Customer Contact Week.
She is the author of two best-selling books- "Chief Customer Officer" and "I Love You More Than My Dog.''
"Customers who love you will market for you more powerfully than you can possibly market yourself."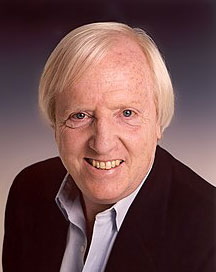 Chip Bell
Dr. Chip R. Bell is a keynote speaker and an expert in the field of customer service. He is a world-renowned authority on customer loyalty and service innovation. He has the brightest and most enlightening ideas in his sessions, which help businesses take action as soon as they leave the premises.
Chip Bell has been ranked in the top three best speakers in the world on customer service by Global Gurus. He is also the author to many national and international best-selling books; his newest book is called "Kaleidoscope: Delivering Innovative Service That Sparkles."
He has made appearances on many TV shows on CNBC, CNN, Fox Business and more. His work has also been featured in Fortune, Wall Street Journal, Financial Times, Forbes, Businessweek, Entrepreneur, Inc. Magazine and Fast Company.
"Loyal customers, they don't just come back, they don't simply recommend you, they insist that their friends do business with you."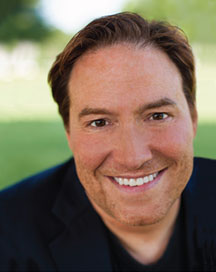 Micah Solomon
Micah Solomon is an author, consultant, and keynote speaker in the customer service industry. He is an expert and is one of the leading names on subjects like customer service, company culture, customer experience, innovation technology, entrepreneurship, and intrapreneurship.
He is the author of four industry expert books. He is also a regular contributor to Forbes and Inc.com. His expertise has also been featured on BusinessWeek, Harvard Business Review, ABC, CBS, and NBC.
Micah has broad expertise in areas like B2B, internal customer service, healthcare, manufacturing, hospitality, retail, automotive, technology, banking, financial services, and government. He also answers to live chats and queries on his website micahsolomon.com
"Unhappy companies are often unhappy in similar ways and for similar reasons, Tolstoy notwithstanding."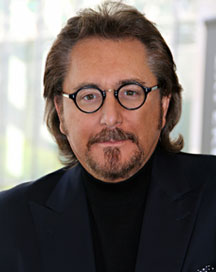 Scott McKain
Scott McKain is a hall of fame keynote speaker, author, and leader in the field of business and customer service. He is known to teach the "Ultimate Customer Experience" to leading organizations in the world.
His book, "ICONIC" has been included in the list of "Top 10 Business Books of the Year" by over 30 major newspapers. He is also the author of three Amazon.com #1 business best-sellers; "Create Distinction,"-"7 Tenets of Taxi Terry," and "ALL Business is STILL Show Business." All his books teach the importance of engaging customers, how to increase sales, and expand profits.
He is the founder and CEO of Distinction Institute– a highly interactive learning platform that helps professionals from leading organizations understand how to create a competitive space in the highly contested marketplaces and how to deliver the "Ultimate Customer Experience" that helps build tightened loyalty and engagements from clients and associates. He also has his website scottmckain.com with all his blogs, podcasts, and booking information available at one place.
"Customers don't seek products or services. They seek solutions to their challenges."
Lior Arussy
Lior Arussy is the CEO and President of Strativity Group Inc; a leader for CX transformations, customer experience design, employee engagement programs, culture design, and organizational change.
He is also an author, visionary, consultant, and a creative catalyst for creating a delightful customer experience and executing profitable customer strategies.
He is also named the #2 top guru in the field of customer service by Global Gurus. He is the author of seven books in total, the latest being, "Next Is Now: 5 Steps for Embracing Change." He has also written over 250 publications for various magazines including Harvard Business Review and Chief Executive.
"Give people license to experiment and fail. Allow them the freedom to try something new and reach new discoveries."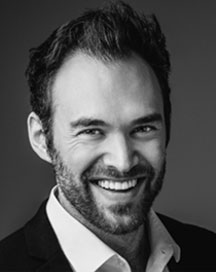 Joshua March
Joshua March is the new age Customer Experience Influencer. He is the author of the book- "Message Me," a book on the future of customer service in the era of chatbots and AI. His book focusses on the importance of social media and AI, transforming the customer service industry.
Joshua is the CEO and founder of Conversocial, a platform based on the vision that online communication and customer service are undergoing a paradigm shift. Conversocial helps businesses to invest in the new age technologies and stay up to date with the shifting nature of customer service.
He also founded iPlatform, a leading social application and one of the world's first Facebook preferred Developers, which was acquired in 2012.
"Social messaging channels like Messenger are transformational when it comes to customer service."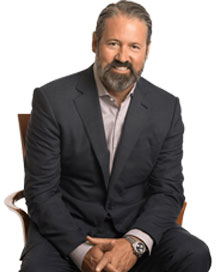 Steve Curtin
Steve Curtin was rated #4 by Global Gurus in the field of customer service. He is an industry expert and devotes his time speaking, consulting, and writing on the topic of extraordinary customer service.
Steve is also the author of the book "Delight Your Customers: 7 Simple Ways to Raise Your Customer Service from Ordinary to Extraordinary."
He had a 20-year long career with Marriot international working in almost every domain that helped him understand customers deeply.
Steve is also an accredited member of the national speakers Association and writes on customer service on his personal blog, stevecurtin.com.
"CXM = The art and science of coaxing lifetime loyalty from daily transactions."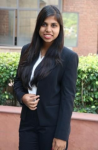 Latest posts by Niharika Gupta (see all)