According to IBM, "Predictive analytics brings together advanced analytics capabilities spanning ad-hoc statistical analysis, predictive modelling, data mining, text analytics, optimization, real-time scoring and machine learning. These tools help organizations discover patterns in data and go beyond knowing what has happened to anticipate what is likely to happen next."
If we talk in layman terms, predictive analysis is nothing but the use of statistical data and advanced analytics to predict the future.
By making use of big data or by calculating statistics and analysing historical lessons, better predictions can be made for the future. However, predictive analysis does not guarantee success, it just paves a way for better decision making.
The finance industry is also stepping into the web of predictive analysis. They have started using machine learning as a mean to predict customer behaviour and identify customers who are likely to add value to the company. Such customers are then given more attention over others.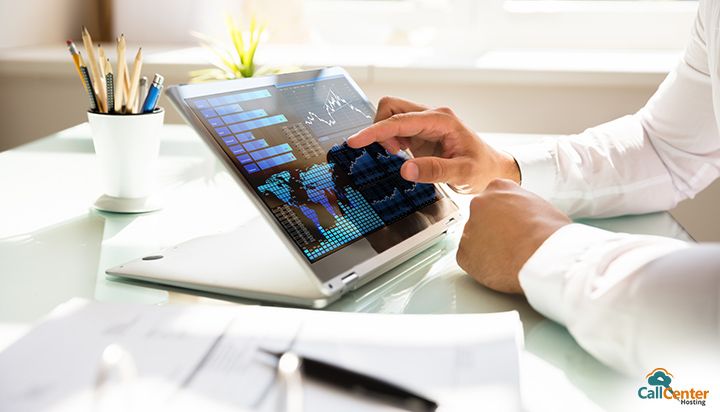 According to a report by Zion market research, the global predictive analytics market is growing at a CAGR (Compound Annual Growth Rate) of around 21% between 2016 and 2022. So, what are those factors that are driving people towards Predictive analysis?
Imagine you are running a business and you have to formulate a plan for the coming months or a year. You will probably be able to understand the needs of the customer better if you have data-driven insights.
Solutions based on predictive analytics are cost effective and equally available to even small and medium businesses that have limited budgets. Not just that, predictive analysis can be helpful in different aspects of a business and is definitely a smart choice. Let's see how this statement is true.
1. Risk Analysis and Assessment
In any software development life cycle, risk assessment plays an important role. Merely knowing that a particular process is risky can save people from the trouble that comes with the consequences which range from massive financial losses to just an insignificant decrease in revenue.
Both of which can harm your company in the long run. Conventional businesses are merely functioning on risk determination by humans, which can prove to be risky in itself as nothing can be completely immune to human errors.
Predictive analysis helps in risk analysis by preparing different data sets and examining them continuously. This can help us in knowing whether a particular asset will be successful in the market or fail under the high expectations of the customers.
Different strategies and methodologies are introduced to lower the risk or to eliminate the problem factors in a product/service based on the analytical results.
B2C companies use risk analysis to check whether their new product will fail or succeed with their customer base whereas B2B companies are generally concerned with the possibility of any component failure or downtime, which basically means that either a part of the machine is at fault or the whole machine is unable to perform.
In any B2B organization, it is very important to avoid the chances of facing a downtime and hence predictive analysis can help with that.
2. Forecasting or Predicting Sales
Sales are ultimately the end goal of any business. You reach out to customers, run campaigns, give out offers and understand the customer behaviour with the ultimate goal of selling your product or service and generating revenue.
So, if we look at it from a business perspective, forecasting or predicting market events and behaviour is a significant aspect for any organization.
Predictive analysis can help in an accurate examination of the market trends and can provide realistic predictions of actual sales. In addition, data mining can assist in anticipating the users' response and different milestones achieved by the user with the help of analyzing every factor associated with it.
Predictive analysis is something that functions on algorithms and does not need any human intervention which makes it much more accurate than any other method of analysis.
3. Prediction of Customer Journey
Customer journey is the complete journey of the customer from the first interaction to the moment of purchase. Predictive analysis helps us in predicting this customer journey and how it is going to pan out. This can help organizations in predicting possible customer churns and preventing customers from leaving.
Predictive analysis also helps in knowing all the pain points of the customers and what exactly the customer needs. The customer who is planning to leave a particular brand/service is probably not satisfied with one or more aspects related to it. These aspects can be listed out with the help of predictive analysis and improved to reduce the customer churn rate.
4. Financial Modelling
Financial modelling is the depiction of real-world analytics of finance in a digital manner. It gives the business a clear picture of what their finances look like. This helps in making decisions and cost-effective plans.
Predictive analysis helps in better assessment of the assets or investments and helps the business take a highly informed decision. This not only helps in managing the finances of the business but also in planning for the future and expanding or downsizing accordingly.
5. Process Data Instantly
We know that huge volumes of data are being generated even in the seconds you take to read this. This data is only viable and important if it is appropriately analyzed. With the growing IoT and AI technologies, we have more data than ever, and it is becoming difficult to assess this data effectively.
Predictive analysis helps us in proper analysis of this data by running algorithms with a combination of statistical and mathematical formulas. These algorithms generate accurate results and give us better insights than any traditional approach.
6. Fraud Detection
Fraud is a threat posed to almost all organizations in multiple industries. The consequences of fraud are high-cost and often become the reason for a significant loss in any organization. Fraudulent activities are not just a financial threat but also pose a major threat to the integrity of the company.
Predictive analysis helps in fraud detection by creating connections between the raw data available and the interactions with this data. The interactions here can be both internal and external.
Fraud detection solutions are a complicated procedure because as we are evolving, the techniques of fraud or embezzlement are also evolving and finding these interactions, small or big can save huge amounts of money and time for companies.
To Sum It Up!
From the above-mentioned points; it is implied that predictive analysis is helpful in almost all aspects of a business. It helps you in taking calculated risks and informed decisions. Not just that, your business will run on analysed data which means your business is less likely to experience a downfall.
So, if you are looking for a smart way to run your business, predictive analysis should be the technology you should adopt.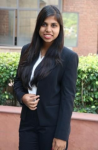 Latest posts by Niharika Gupta (see all)