Time efficiency is among the most crucial component of a thriving call center. The ability to drastically reduce the time an agent takes to place a call has a direct effect on the overall efficiency of a call center. We have compiled a list of 10 benefits that a cloud based predictive dialer will provide your call center, but first some key definitions.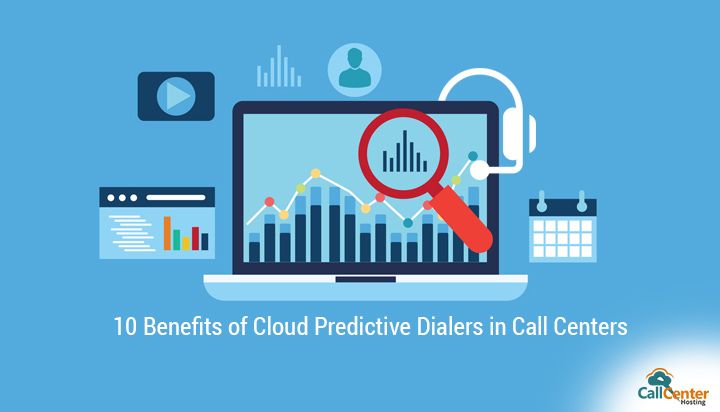 What Is A Predictive Dialer?
A predictive dialer is an outbound calling system that automatically dials from a list of telephone numbers.
What Sets Predictive Dialers Apart From Other Automatic Dialers?
Two main features set predictive dialing solutions apart from other automatic dialers out there in the market. They're:
Utilization of Call Metrics
Predictive dialers utilize call metrics to predict the exact moment when a human call agent will be available to make their next call.
Simultaneously dial multiple numbers
Predictive dialers can dial multiple numbers at the same time which ensures the full maximization of an agents time.
How Does A Predictive Dialer Work?
Predictive dialers get their name from 'to predict,' which is the ability to foresee an action beforehand. They're able to predict when a call agent will be free to receive their next call and therefore proceed to start dialing a series of telephone numbers on an agent's behalf.
They use statistical algorithms to minimize the occurrence of a customer answering a call when there is no available agent.
10 Benefits of Cloud Predictive Dialers in Call Center
1. Improved Agent Efficiency
Predictive dialers can improve an agent's efficiency and work productivity level through a couple of innovative features.
First, they're able to free up an agents time by going through the telephone database and manually dialling customer's telephone numbers on behalf of the call agent.
Secondly, there can perform call blending, a process which allows a call agent work to use both inbound and outbound channels with the assistance of an Automated Call Distribution System (ACD) for maximum efficiency.
Both of these innovative features make call agents spend less time as they switch effortlessly between inbound and outbound calling channels depending on the current call workflow.
2. CRM and Lead Management Software Integration
There a couple of predictive dialers out there in the market, able to integrate into a call centers lead management software and access a customer's history, sales and lead data.
The predictive dialer software solution is then able to filter out fax lines, 'do not call' numbers, answering machines and even determine the best prime call times.
It sends its output results directly into the call center's CRM platform for stronger lead management. These data can later be utilized by the call center to come up with better sales and marketing practices.
3. Increased Sales
We can all agree that being connected to the right customers is crucial in the making of a successful sale. That's where a predictive dialer comes in.
Its innovative features such as call logging, call recording and a couple of other automated processes save call agents time by connecting them directly to customers who are most likely to make a purchase.
4. Better Customer Service
Since predictive dialers are intelligent systems, they're able to place calls at convenient times as opposed to regular telemarketing calls that are placed at own odd hours which are a nuisance to potential customers.  These features of predictive dialers can drive customer satisfaction up and increase customer loyalty.
5. Reduced Operational Costs
The deployment of predictive dialers in a call center environment enables call centers to employ fewer call agents as only a few call agents will be required to handle calls. This reduces the operational costs of call centers.
6. Accumulates Critical Customer Data
Big data is the new buzzword and companies who're able to harness and utilize customer data effectively will always be one step ahead of the rest.
Predictive dialing solutions accumulate a lot of customer data during their workflows which they use complex algorithms to optimize their process. The call centers can then utilize the data for their other work processes.
7. Cloud Backup
Cloud technologies are among the safest and the ability to access any data hosted on the cloud anytime and anywhere is truly a game changer for cloud predictive dialers.
Cloud predictive dialers enable call centers to access their customers' calling information from any anywhere in the event of natural calamities or disasters on a particular call center.
8. Time Zones
Call centers that operate in different time zones spread across different countries. This requires a calling center solution that can determine the best and optimal calling times in regards to the various time zones of their target audience.
9. Scalability
A predictive dialer hosted on the cloud is extremely easy to scale upwards and downwards depending on the needs of the call centers. Since the system is hosted on the cloud, the new changes take place immediately and any problems arising can be dealt with promptly.
10. Flexible Pricing Plans
Cloud-hosted predictive dialers have got flexible pricing and payment plans. A call center can initially start with a basic plan with a lower price point and easily upgrade to a premium plan that has additional features as the business grows.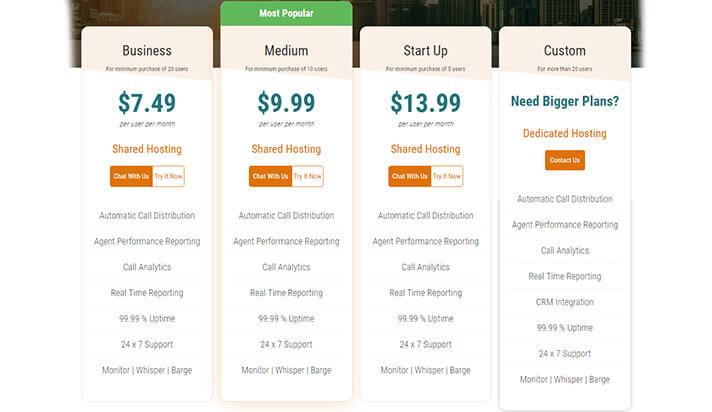 Wrapping Up
Time is of the essence when dealing with placing calls and getting hold of prospective customers, especially in our fast-paced modern world.
A cloud-hosted, predictive dialing solution not only reduces the time your call agents place and embark on calls, but its cloud features allow for call centers to be located anywhere in the world.
CallCenterHosting has garnered a lot of expertise in the provision of predictive dialing solutions for many call centers across the globe.
Click HERE to learn more about our predictive dialing solution to call center and while there, request for our FREE 10 days trial and take it for a test drive.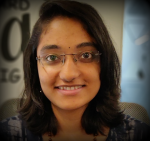 Latest posts by Jincy Joy (see all)