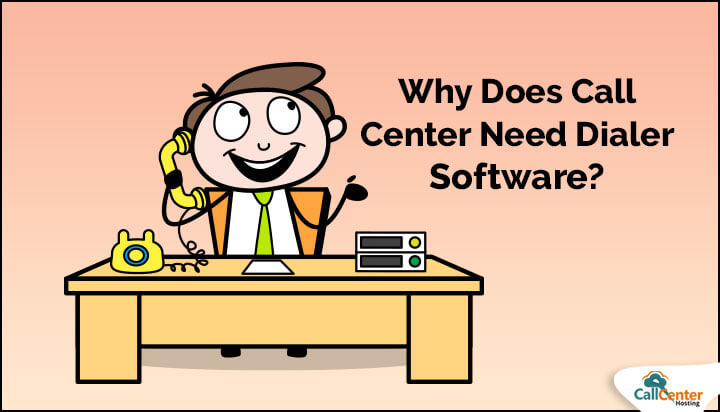 Agents at call centers are responsible for making and receiving calls from customers. The process involves keeping in continuous touch with the customers and building a healthy relationship with them.
For doing so, agents need to dial-up each of their customer's telephone numbers to reach out to them. This manual dialing of phone numbers takes up a lot of agent's time and energy. Also, there are high chances of error as the agents might make mistakes while entering a phone number.
Without dialers, call centers would have faced extreme downtime as entering each number and dialing them is a time-consuming task. All these problems gave rise to the need for a software solution that intelligently dials up phone numbers arranged in a queue and eases the agent's works and saves time.
Manual dialing and its limitations gave rise to the use of proper dialing software in the call center industry. If you are in need of thorough knowledge about dialer software and how right dialer software eases an agent's job at the call center, then you must give a further read.
What is the Dialer Software?
Dialer software is an application that is responsible for dialing up phone numbers of customers arranged in a queue. Also, the cloud-based dialer is considered to be the best tool in carrying out multiple outbound calls at once. Whether a start-up or an established brand, companies of all sizes have welcomed the dialer application with both hands.
Other than just saving time and making multiple calls, dialers come with a lot of benefits that simplify an agent's workload and eases his/her job. A dialer has evolved over time with various features and hence, can be classified into multiple classes.
Types of Dialer Software
Based on their functionality and specific features, dialer software has been availed to the users as follows:
Predictive Dialer: Helps connect with multiple numbers at once by queuing up another one before the former ends.
Progressive Dialer: This dialer places the next call immediately after the former call ends.
Auto Dialer: This dialer eliminates unnecessary numbers such as FAX numbers and DND lines.
Power Dialer: This dialer enhances the connection with the customer.
Preview Dialer: It provides the agent with an informative display of customer's details such as call history, past transactions, etc with an additional option of skipping a phone number from the dialer list.
Robo Dialer: Works as a dialer as well as an agent; dials calls and attends them with the help of a recorded message.
The key to efficient calling lies in the fact that which dialer you are choosing for your business. Other than providing feature-rich solutions to the call centers, dialer software is responsible for streamlining the calling processes and generating ROI.
Let us see some of these factors benefited by the call center dialer software.
Dialer Software: A Blessing for Call Centers
Enterprises must realize the importance of using dialer software in the communication system of their call center. The dialer helps in automating the dialing process and affects various elements involved at a call center. Here are some benefits of getting a dialer for your call center.
1. Generates Leads and Converts Them
Unlike the traditional phone dialing system, the dialer software contributes to strategizing the process of generating leads even for B2C and B2B business. Also, by easing out the dialing process, the agents can reach out to as many customers as possible which in turn, increases the chances of acquiring high sale generation rates.
Also, when an agent saves time on the dialing process, they can utilize that time in converting the prospective clients into leads. Continuous or frequent call connections can further improve the customer-business relationship.
2. Improves Efficiency
The automatic dialing software has helped call centers overcome the problems faced due to manual dialing. The dialer has also been successful in reducing the errors related to the traditional manual number dialing system.
Call barriers such as misdialing, long waiting times, numerous call drops, etc. are accountable for affecting the efficiency of the call center's performance.
By automating the process of dialing, there are least chances of misdialing and other call problems. Also, the dialer can detect random numbers, busy signals, voicemails, etc which could be eliminated and hence, could contribute to better connectivity.
3. Reduces Idle Time and Downtime
One of the main benefits of deploying an automated system of dialing numbers at a call center is that it reduces the idle time of an agent. There are instances when an agent has to listen to busy tones, automated messages or even answering machines. The smart technology of an autodialer detects such situations and enforces skipping the particular call to prevent time wastage.
Also, the dialer software effectively minimizes downtime by making sure that only responsive and useful calls are being routed to the agent. This process eliminates time wastage and allows the agents to take up more calls per hour.
4. Enhances Average Talk Time
One of the benefits of an automatic dialer is that call centers observe a significant increase in levels of average talk time. In comparison to the manual dialing system, the dialer software improves call connectivity and increases agent engagement ratio.
With the least time wasted in sitting idle or indulging in random numbers, agents get to spend more time on each call and promise a resolution to each one of the customer's issues. This engagement results in better customer experience and enhanced productivity levels.
5. Reduces Errors Due to Manual Dialing
It is a known fact that manually dialing customer phone numbers is time-consuming and holds chances of minor errors that may lead to severe issues. The manual dialing process involves finding numbers, dialing, wrong numbers, busy lines, fax numbers, which eat up the actual communication time. Sometimes failure to connect to a customer tends to leave the agents frustrated, which eventually impacts the revenue generation.
Also, an agent's performance is a critical factor in predicting the company's overall revenue generation. In addition to this, such errors and time wastages lead to insufficient costs that a company bears like hiring agents and maintaining the hardware.
To Sum Up
After considering all the factors affected by the emergence of dialer software, it can be concluded that call centers are relying on the automatic dialer for efficient customer call handling. In comparison to the manual dialing method, agents observe massive benefits that positively impact their performances.
But opting for a dialer software is not enough, considering the most suitable type of dialer is the key to improved call center experience.
Especially in the time of pandemic or emergencies when companies cannot afford to halt business operations, this blog about choosing the cloud-based dialer during COVID-19 will be of great help.
Also, if you are facing issues in choosing the most suitable software other than just a dialer for your business domain, give this blog a read.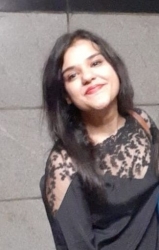 Latest posts by Aashita Sharma (see all)