The call center dialers can be divided into two broad categories – manual dialers and auto dialers. The manual dialers are the most basic form of call center dialers. They require agents to dial telephone numbers manually by referring to the contact list frequently.
The agents even have to wait to see if the call is answered by a live person. The call centers cannot use manual dialers to manage large outbound marketing campaigns and handle a large number of calls. At present, manual dialers are being used by businesses for simple outbound call campaigns.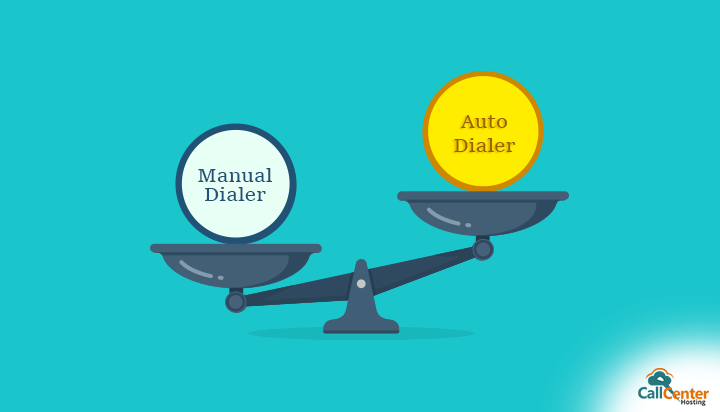 On the other hand, auto dialers simplify and expedite outbound call campaigns by dialing telephone numbers automatically and sequentially.
They can detect answering machines, voicemails, unanswered calls, disconnected calls, and busy tones. These dialers transfer the call to an available agent or play a pre-recorded message only when the outbound call is answered by a live person.
The call centers can further streamline outbound marketing campaigns by choosing from a variety of auto dialers – preview dialers, progressive dialers, predictive dialers and power dialers. The modern call centers have already replaced manual dialers with auto dialers.
The auto dialers help call centers to increase agent talk time, reduce agent idle time, and improve customer experience. Many enterprises even opt for hosted auto dialers to improve outbound call center operations by leveraging cloud-based technologies.
The sophisticated hosted auto dialers even help call centers to transfer calls to various devices, run multiple marketing campaigns, update contact list, and generate reports based on real-time data.
They even help managers to monitor agent performance and assess call quality by listening to live calls and reviewing recorded calls. But it is always important for decision makers to keep in mind the major differences between auto dialers and manual dialers.
Dialing Mode Support
The manual dialers require agents to place outbound calls manually. Hence, the agents can control the outbound calls according to precise needs of individual marketing campaigns. But the auto dialers these days support preview, progressive, and predictive dialing modes.
The agents even have the option to switch from one dialing mode to another. The manager can choose the appropriate dialing mode according to the nature and needs of each marketing campaign.
Customer Information Access
While using a manual dialer, agents need to access customer information by scouring the computer screen or paper records frequently. They even need to put extra time and effort to decide to customer to be contacted and find his/her phone number.
But the auto dialers dial telephone numbers stored in a database or spreadsheet automatically and sequentially. The agents can see customer information directly on their computer screens while handling the answered calls.
Call Volume
No modern call center can handle a large number of outbound calls or a surge in outbound calls using manual dialers. The agents cannot handle high volume outbound calls by dialing numbers manually.
The auto dialers help call centers to manage large-scale marketing campaigns and high volume outbound calls. The predictive dialers initiate outbound call by predicting when an agent will be free to handle the next call.
Likewise, the progressive dialers dial the next contact number as soon as an agent wraps up the current call. However, the call centers can also use preview dialers to make agents access updated customer information before handling the answered call. Many call centers leverage automatic dialers to reduce make more calls and reduce wait time between subsequent calls.
Agent Productivity
While using a manual dialer, the agents need to dial the number manually and wait to see if the call is being answered by a live person. The cloud hosted auto dialers use voice detection technologies to differentiate between answered calls and unproductive numbers.
They transfer the call to a live agent only when it is answered by a live person. Hence, the agents are required to handle only answered calls. The feature help call centers to boost agent productivity and handle surge in outgoing calls.
CRM Integration
Most businesses these days manage customer information efficiently using customer relationship management (CRM) solutions. The businesses lack any option to integrate manual dialers with their CRM systems.
Hence, the agents have to update customer information manually after wrapping up a call. The hosted auto dialers can be integrated seamlessly with a business's existing CRM system. The integration enables the dialer to update customer information automatically.
Call Quality Assessment
The hosted predictive dialers, unlike manual dialers, allow managers to monitor and listen to live calls without disturbing the ongoing call. Hence, it becomes easier for the manager to evaluate agent performance and assess call quality.
Some auto dialers even enable managers to retain customers using widely used techniques like call whispering and call barging. The managers can further make agent training programs more effective by embedding real-world interactions.
Marketing Campaign Management
The manual dialers do not provide any features to streamline and improve outbound call campaigns. But the new age auto dialers come with features to simplify monitoring and management of multiple marketing campaigns.
Some auto dialing solutions even initiate outbound calls at the perfect time by adjusting time zone for individual campaigns. The managers can monitor performance of multiple marketing campaigns by generating real-time reports.
A number of market research studies suggest that the global auto dialer software market has been growing consistently. The modern call centers have already abandoned manual dialers in favor of automatic dialers.
But the call centers have been switching from conventional auto dialers to hosted auto dialers to avail benefits in terms of features, accessibility, scalability, cost, and usability. The hosted auto dialers even help businesses to control multiple outbound call campaigns efficiently by supporting multiple outbound dialing modes.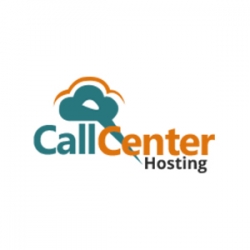 Latest posts by CCH Editor (see all)