As a widely used call center solution, auto dialers automate and expedite the process of dialing telephone numbers.  In addition to dialing telephone numbers automatically and sequentially from a database, the auto dialer software also carry the capability to distinguish between answered and unanswered calls.
The automatic dialers detect busy tones, disconnected lines, answering machines and voicemails intelligently. They transfer the outgoing call to a live agent or play a pre-recorded voice message only when the call is answered by a live person.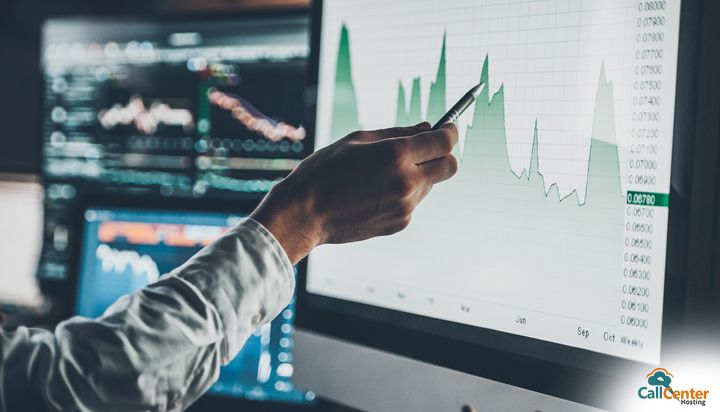 Many businesses these days use auto dialer software to manage marketing campaigns efficiently and drive sales consistently. They even have option to choose from different types of automatic dialing solutions – preview dialers, predictive dialers and progressive dialers – according the specific needs of every marketing campaign.
Along with boosting call center agent performance and increasing number of call connections, the hosted auto dialers also come with robust features to simplify monitoring and management of multiple outbound call campaigns.
1. Increase Number of Call Connections
The progressive dialers initiate the next outbound call instantly when an outbound agent is available to handle the next call. Likewise, predictive dialers initiate outbound calls by predicting when the agent will be available to handle the next call.
The businesses can use these automatic dialing solutions to initiate and manage a large number of outbound sales calls within a short amount of time by reducing wait time between calls. The increase in call connections helps businesses to generate more leads and increase sales conversion.
2. Make Agents Focus Only on the Call
The automated dialers can differentiate between answered and unanswered calls intelligently. They even have the capability to identify unproductive numbers like do-not-disturb (DND) and fax lines. Hence, the agents are not required to spend time on checking if the call is answered by a real person.
The hosted auto dialers even update customer information automatically and manage contact list efficiently. Hence, it becomes easier for the agents to focus exclusively on personalizing customer interaction and close the sales deal.
3. Personalize Customer Experience
The preview dialers enable agents to access customer information automatically and instantly before initiating the next outbound call. These dialers even allow agents to skip the next number on the list and decide when to initiate the next call.
These features make it easier for agents to gather the information required to personalize customer experience and improve customer engagement. Many call centers these days use preview dialers to handle and close complex sales deals.
4. Initiate Outbound Calls at the Right Time
The hosted automated dialer software allows users to adjust time zone for individual marketing campaigns. Some dialers even have the capability to adjust time zone for various campaigns automatically.
These features help businesses to drive sales by initiating outbound calls at the perfect time. The businesses can take advantage of the feature to promote products/services by making the auto dialer broadcast promotional voice messages.
5. Manage Leads More Efficiently
The auto dialer software helps agents to generate more leads by dialing a large number of telephone calls automatically and simultaneously. But the businesses cannot increase sales conversion rate without recording and organizing the lead information efficiently.
The sophisticated auto dialers these days come with built-in lead management features. They help businesses to record, organize, and manage all leads. The users can further integrate the hosted auto dialers with their existing CRM software to keep the contact list updated and identifying the promising customers.
6. Run and Monitor Multiple Marketing Campaigns
The new age auto dialers come with features to enable businesses to run multiple marketing campaigns efficiently and simultaneously. The businesses even have the option to scale up or scale down the hosted auto dialers according to the precise needs of a marketing campaign or size of the customer base.
The managers can further monitor and assess the performance of various marketing campaigns by generating campaign reports based on updated and real-time data.
7. Boost Business Credibility
Many small businesses and start-ups nowadays leverage auto dialers to boost their credibility and compete with large enterprises. The predictive dialers help businesses to handle outgoing calls proactively.
The businesses can further use predictive dialers to manage outbound calls by matching the prevailing company and business standards. They can further enhance their credibility by monitoring and improving agent performance consistently. The enhanced credibility helps businesses to convert leads into customers.
To Conclude
The businesses can further streamline marketing campaigns and accelerate sales by adopting hosted auto dialers. The hosted auto-dialers enable businesses to run and monitor marketing campaigns efficiently without building and managing on-premise IT infrastructure.
They even enable businesses to transfer calls in between a variety of phones and switch between various outbound dialing modes seamlessly. The utilities of an auto dialer enhances multiple times with the help of an IVR.
The sophisticated hosted automatic dialers further come with specific features to boost marketing campaigns and increase sales on a regular basis.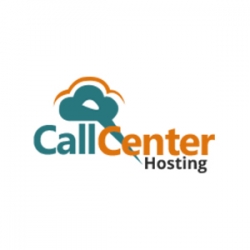 Latest posts by CCH Editor (see all)