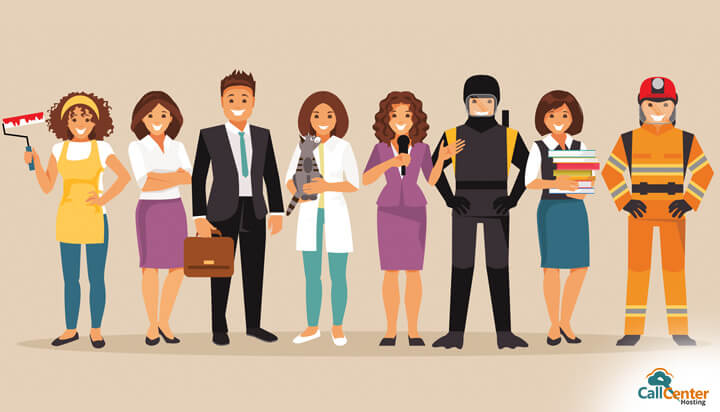 A recent survey on the growth of cloud-based contact center market indicates that this industry will grow to $15,670.9 million by 2021 from the $5,430.3 million in 2016. It represents a Compound Annual Growth Rate (CAGR) of 23.6%. The benefits offered by the cloud-based auto-dialer solutions are significantly contributing towards the industry's exponential growth.
With cloud-based contact centers, organizations have no need for on-premise hardware infrastructure, which greatly reduces the overhead costs while optimizing business performances.
Hence, cloud-based call-center solutions have strengthened communication between the representatives of a company and the customers, which has led to unprecedented growth in different industries. This blog discusses in detail about this transformation.
1.  Travel/Tourism Industry
The success of any tourism company largely depends on the communication between the representatives of a company and its potential clients. It is, therefore, crucial for these tourism service-providers to reach the clients faster to maximize the number of bookings or the conversion of prospects.
A hosted predictive dialer can help the tourism industry to retain existing clients while converting prospects into customers.
It keeps a history of calls. Therefore, the contact-center agents can keep track of the contacted customers along with the customers they may have forgotten to contact.
A predictive auto-dialer can track the progress of a business throughout the time. Therefore, it becomes possible for an agency to understand where it is with the customers. The travel agencies may use this information to boost their overall sale.
2.  Telemarketing Industry
The purpose of the telemarketing industry is to increase sales or transactions for any business. It is, therefore, crucial for any telemarketer to have detailed information about their potential customers (leads).
For example, if an individual invests in a product/service that is similar to the offerings proposed by the telemarketer, the telemarketer may benefit from this information. Since an auto dialer system maintains a database of the potential customers, it can deliver this data to a telemarketer along with the names of other vendors/outlets that may result in a conversion.
A cloud-based auto-dialer system channels and displays the data on the screen making it possible for a telemarketer to visualize information when calling a prospect or a client. This feature can greatly improve a telemarketer's performance and can lead to a brand's overall growth.
3.  Banking/Finance Industry
Any branch of finance industry may benefit from the advanced features of a cloud-based auto-dialer system. All businesses are dependent on the banking/finance sector. This sector also covers almost every consumer. Therefore, the demand for communication with the existing clients along with the new client base is extremely high in the finance sector.
It can efficiently handle a large base of customer.
Ingenious features of auto-dialers can differentiate between existing and new customers.
It maintains the account records of all customers.
The detailed information provided by an auto-dialer system keeps the banking/finance sector agents informed about their customers before starting any conversation, which optimizes growth.
4.  Debt Settlement Industry
If you are associated with the debt-settlement industry, then you know the importance of accuracy and promptness. The advanced features of an auto-dialer system enable you in aim at the right direction.
A contact center agent can quickly connect to the live answers using a predictive dialer.
On the other hand, you may use a voice broadcaster system to contact thousands of defaulters every minute to remind them about due payments.
A combination of predictive dialer and Voice Broadcaster ensures efficient and accurate performance of agents. This useful combination can maximize the outcome of the debt-collection industry.
5.  Mortgage Industry
For mortgage industry representatives, it is not only essential to contact as many potential customers as possible, but it is equally important to reach out to customers at the right time. The advanced technical features of cloud-based automated dialer help representatives in the following aspects.
It dials the maximum numbers per minute, which is crucial for the prosperity of any business associated with the mortgage industry.
An auto-dialer also delivers precise information to the agents. They may use the data along with the rapid communication in order to find the maximum number of potential leads.
6.  Insurance Companies
The insurance industry has gone through different changes; however, one feature remains common till date, the more people an agent can talk to, the more clients he/she can add to the portfolio. This feature remained constant over the years, and an auto-dialer can help agents reach maximum number of clients.
The cloud-based auto-dialer technology enables an insurance agent to communicate with the prospects/clients at any time and from anywhere. It would have been impossible for an agent to reach a large number of clients in a short span of time using the traditional methods of communication.
An auto-dialer also displays the vital information regarding the prospects to the agent at the time of calling. Hence, it becomes possible for the agent to effectively persuade any prospect.
7.  Political Campaigns
A cloud-based auto-dialer also adds speed to the political campaigns. There is an endless list of tasks associated with political campaigns, such as seeking financial aid, enlisting volunteers, contacting the voters to learn about their demands and various other tasks.
It is a challenging job to put these tasks on the same track. However, a cloud-based auto-dialer can simplify the process of communication. Automated dialer becomes crucial at the time of conducting polls, enrolling volunteers or looking for donors.
It can add speed to these tasks and can increase volunteers' efficiency. It can execute a set of tasks in a surprisingly short span of time when compared to the conventional methods of communication.
Conclusion
A cloud-based auto-dialer system has made it easier for the representatives of various industries to communicate with multiple customers in a short window of time. It even aids agents in persuading the customers by providing personal data. Therefore, an auto-dialer system can maximize customers' satisfaction and an agent's performance. This powerful combination has transformed many industries and resulted in their exponential growth.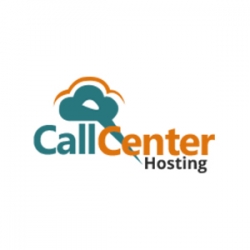 CallCenterHosting provides most sophisticated call center solutions according to the contemporary needs. Cloud-based services like, toll free numbers, predictive dialer, virtual call center, inbound call center, cloud PBX are just a few to mention.
See more articles by
CallCenterHosting Editor
Follow us on:
Facebook
|
Twitter
|
LinkedIn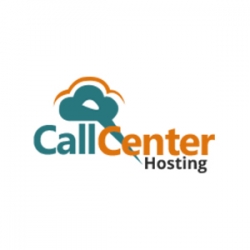 Latest posts by CCH Editor (see all)