In call centers, specific types of software solutions are deployed to ensure a smooth workflow. As you know, the BPOs and call centers have target oriented, stressful work environments and using automation can help the workforce in coping with the stress well. In a majority of outbound call center setups, auto dialer solutions are deployed- regardless of the employee strength.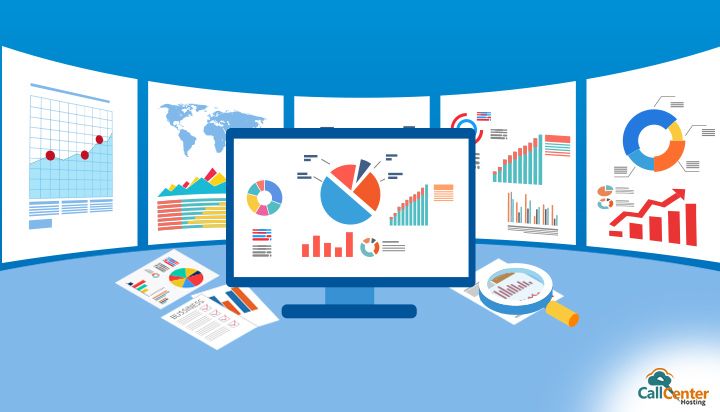 Definitely, thousands of outbound call centers do not use the auto dialer applications without credible reasons. These solutions integrate telephony and computers in a convenient way. These calling solutions prove to be beneficial both for the call center agents and the recipients/end users.
1. Refining the Operations at Call Centers
The deployment of automatic dialers helps the call center agencies enhance and refine the operations to a certain extent. Using such specialized applications for call management enables the call centers to evade deficits of manual dialing such as additional wait time and call drops.
Such automatic dialing software can identify busy tones, disconnected calls, and unanswered calls accurately. So, they route the agents only to connected calls. The callers also get access to plenty of self-service options.
2. Enhancing Efficiency of the Agents
Call center agents have daily targets to meet. It has been seen that using auto dialer solutions help to enhance the efficiency of the agents. In such setups, every single second counts. All through the shifts, the agents can save some minutes if the dialing is left to the software!
The agents spend more time talking with customers instead of waiting for them to pick up eventually. So, every day they find it easier to meet the targets because their availability is utilized with the help of auto dialers. The predictive dialers connect callers to agents as soon as they become free.
3. Reducing Idle Time for the Agents
The auto dialer applications also help in cutting down agent idle time in call center setups. The agents no longer have to cope up with disconnected calls, busy calls or unanswered calls.
They engage with the customers easily and immediately, while focusing solely on accelerating the sales. This ensures that the agents stay productive all through the shift and no time is practically wasted.
4. Identifying and Segregating the Unproductive Numbers
The cloud auto dialer solutions used in call center setups can figure out the unproductive numbers. They can segregate the DND numbers and fax lines, for examples from valid phone numbers.
The call centers can easily integrate CRM with cloud-based auto dialers. Later, based on updated client data, the solution can filter out the unproductive numbers and DNC (Do Not Call) numbers.
5. Creating More Leads
Generating more leads and turning those into sales is what businesses strive to do! Since the deployment of such specialized apps brings down agent idling time, they can interact with more potential customers at the same time and thus more leads can be generated.
A sophisticated auto dialer for call center can also help in gathering customer information through self-service options like an attached IVR (Interactive Voice Response). So, the agents can be better prepared before making each call.
6. Enhancing the Lead Conversion
Apart from creating more leads, an auto dialer for outbound call center can be useful in boosting conversion of generated leads.
The cutting-edge automatic dialers have inbuilt time zone management. It helps the telemarketers in tweaking the time zone for every marketing campaign according to the customer base. It helps in calling the customers at an apt time.
7. Real-time Performance Monitoring
The cloud-based auto dialer solutions let the managers in call centers keep the tab on the performance of the agents. These solutions have interactive and customizable interfaces.
The managers can track the progress and performance of each agent using the applications. They can also figure out metrics like average call time, total calls covered by an agent in a shift and more.
8. Addressing Agent Performance Issues
Since the automatic dialers let the call center management look into agent performance closely and real-time, they can be used to address agent performance issues. They can access recorded calls to find out where the agents went wrong as well while dealing with the customers
9. Giving More Options to the Customers
Not every customer the call center agents target is similar in nature, nor they want to invest equal time in understanding your product.
There are customers who prefer using self-service options to know about the products or services without talking to agents, while other customers might be willing to get in-depth detail by an agent. These customers too can later interact with live agents to resolve further queries.
With auto-dialer, you can serve both types of customers.
10. Tackling Various Marketing Campaigns
The businesses can make use of advanced auto-dialing solutions to carry out market research. This can be necessary before launching a new product range in a specific market. These solutions also come in handy for running a number of marketing campaigns.
The managers can generate campaign reports easily using the apps. Such campaign reports can be later used to assess the efficacy of specific marketing campaigns.
11. Better Work Environment
To meet targets and beat the elevated level of stress, such setups need to have a smooth workflow. Deploying the auto-dialing applications cut out the hassles and delays associated with manual dialing.
This not only enhances productivity and agent performance but helps keep a sense of harmony at the workplace. The agents have to deal with fewer hassles and scopes of frictions caused by repetitive tasks get reduced.
12. Better Revenue
Since the automated dialing solutions help in enhancing lead generation and boost conversion to sales, they prove to be profitable in call center setups. By using such solutions, the agents become more productive at the same time. So, in the long run, the call centers can reduce operational cost and turn in more profits.
Summing it up
Deploying sophisticated auto dialer for outbound call center setups can be beneficial in many ways. However, choosing the right solution is also vital for such setups. Careful evaluation and comparison of such outbound solutions is necessary to pick the most suitable one as per your needs.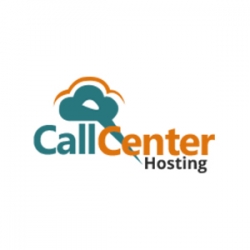 CallCenterHosting provides most sophisticated call center solutions according to the contemporary needs. Cloud-based services like, toll free numbers, predictive dialer, virtual call center, inbound call center, cloud PBX are just a few to mention.
See more articles by
CallCenterHosting Editor
Follow us on:
Facebook
|
Twitter
|
LinkedIn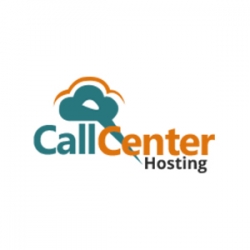 Latest posts by CCH Editor (see all)