If you are looking for a dialer support for your call center or business then you have various options available in the market. The deciding factor is how effectively they fulfill your needs. Dialers are used to expedite the process of customer support efficiently because accessing your customers intelligently gives more productive results.
GOautodial** is an open source solution and well equipped with innovative dialer technology that has forward-looking features to get the utmost productive results. It carries all the features that help you grow your business and maintain a good customer base. And since it is hosted on the cloud the combination of the two makes it an unprecedented tool for communication.
1. Purposeful use of Data
GOautodial** uses the customer related data such as contacts, call logs and calls history. It automatically dials a bulk of contact numbers and a data related to the call details is generated immediately. This information is further used by the call centers to maintain a good customer relationship. Since GOautodial** hosting works on cloud technology, data management becomes easier and productive.
2. Various Customization Options
Various customization options that come along with GOautodial** make it versatile in usage. Depending on the scale of business such as medium, large or small, GOautodial** gives varied options that exactly suit the needs of your business. With the help of customization option, the user can pick all those features and program the dialer according to the needs of the business.
3. Comes in a small Budget
GOautodial** is affordable and offers different types based on features. So look for the features that you want to use and just pay for the same. There is no point in paying for a feature that you think is not necessary to you business. A dialer is a necessity for your business but spending a big sum of money behind it, is not. GOautodial** takes care of it.
4. Ready to use Reports
Goautodial** gives meaningful reports related to the agents and their performance. Campaigns can be created and further calibrated for better results. These reports help the call center managers as well as the agents.An agent can easily make the conversation with the customer productive and the manager can check the productivity level of the call center and deploy his agents accordingly.
5. Sophisticated Features
The features of GOautodial** are unavoidable for the call center environment and various features like call recording, call management, predictive dialing and automated call distribution, scheduled callbacks, call conferencing bring efficiency to the fore. With the help of GOautodial**, one can easily manage leads towards a loyal customer base. Team management and campaign management come handy with GOautodial**.
IVR (Interactive Voice Response) is another feature that enhances the efficiency of GOautodial** many folds. It plays a crucial role as it is one of the best self-help tools and customers can help themselves without wastage of any time. IVRs expedite the whole process of customer interaction.
6. Security
The data is secure with GOautodial**. The servers that hold the confidential customer data are well protected from any security breach. The GOautodial** support team works behind the security of data and keeps track of any unintended activity. A backup of the data is created to double up the security level.
A Complete Communication Solution
GOautodial** is a complete solution for the contemporary needs of a call center environment. It is a mix of progressive features that help to make the environment efficient and more customer centric. Goautodial** provides a competitive edge in your business.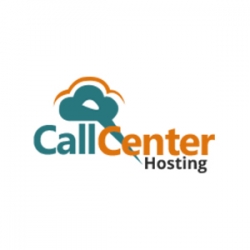 Latest posts by CCH Editor (see all)